On my recent walks around a few different areas, I began to find changes in the flowers which had been around for much of the summer - and like so many times since looking through the camera lens, I discovered things that I never knew before. Come along with me and I'll show you.
One day, while walking up near the cottage this unusual plant caught my eye. In fact it looked like it had literally caught an eye. I had to look this up to learn the name of this plant, which is White Baneberries or Doll's Eyes. Each of those little stems once held an "eyeball" but there was only this solitary one left by the time I saw it.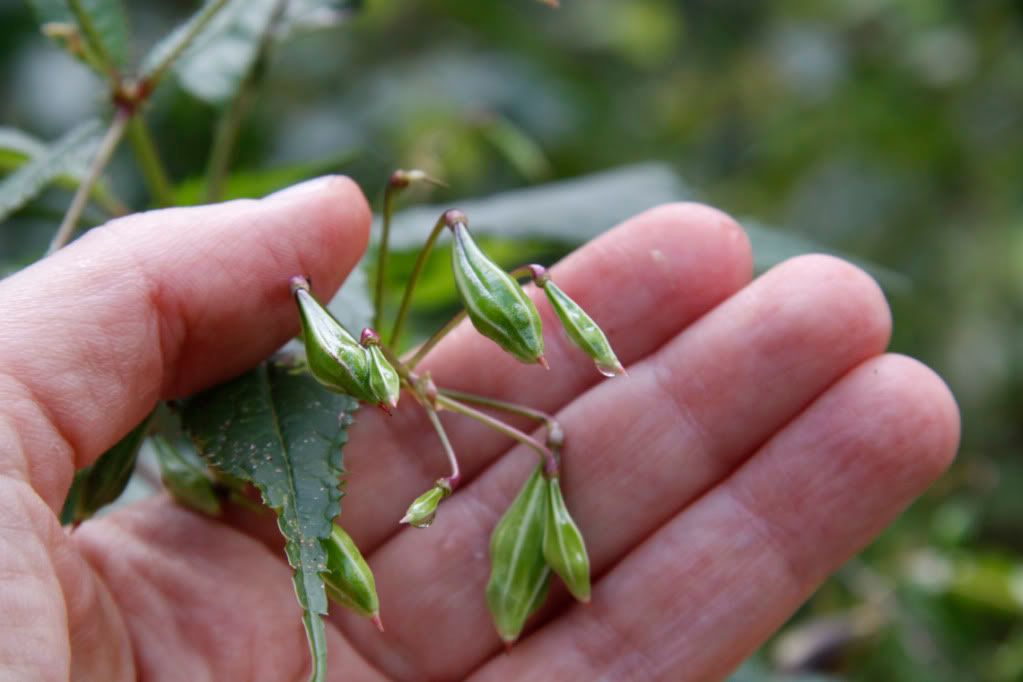 These are the seed pods from the Himalayan Balsam or Touch-me-nots which grows quite profusely in late summer and early autumn, all around Frank's place. Until recently, I thought they were a kind of Snapdragon, but they're not. Thank you, Google!
Seed pods of the Himalayan Balsam with a dew drop at the end of it.
If you take one between your fingers and gently squeeze it....
.. like this...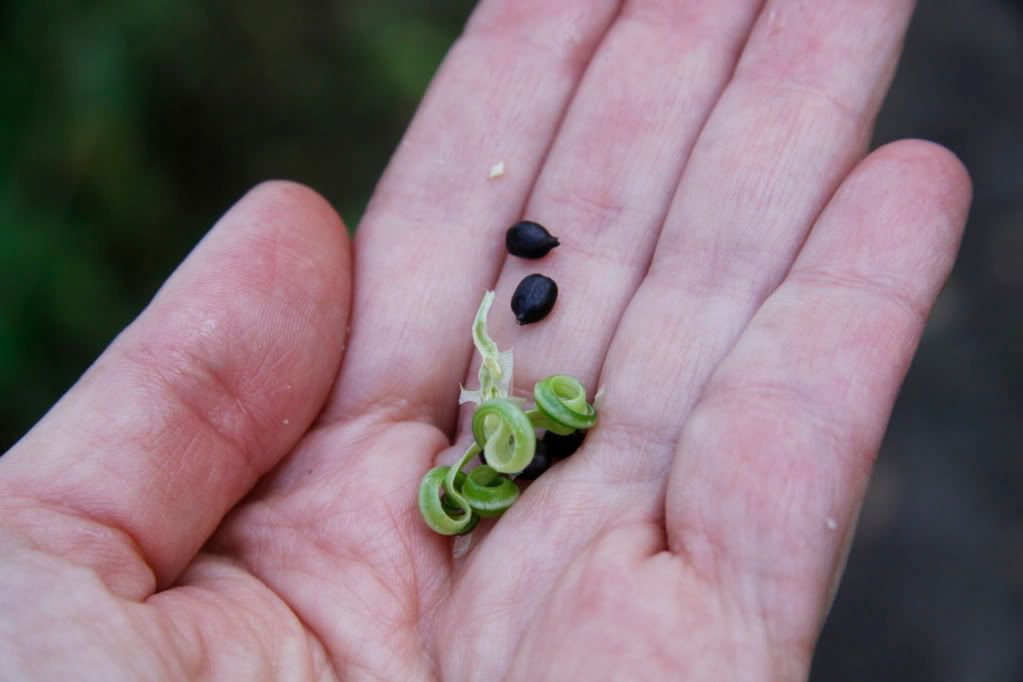 ... the pod will pop with surprising force, and expose the seeds which will ensure next year's growth.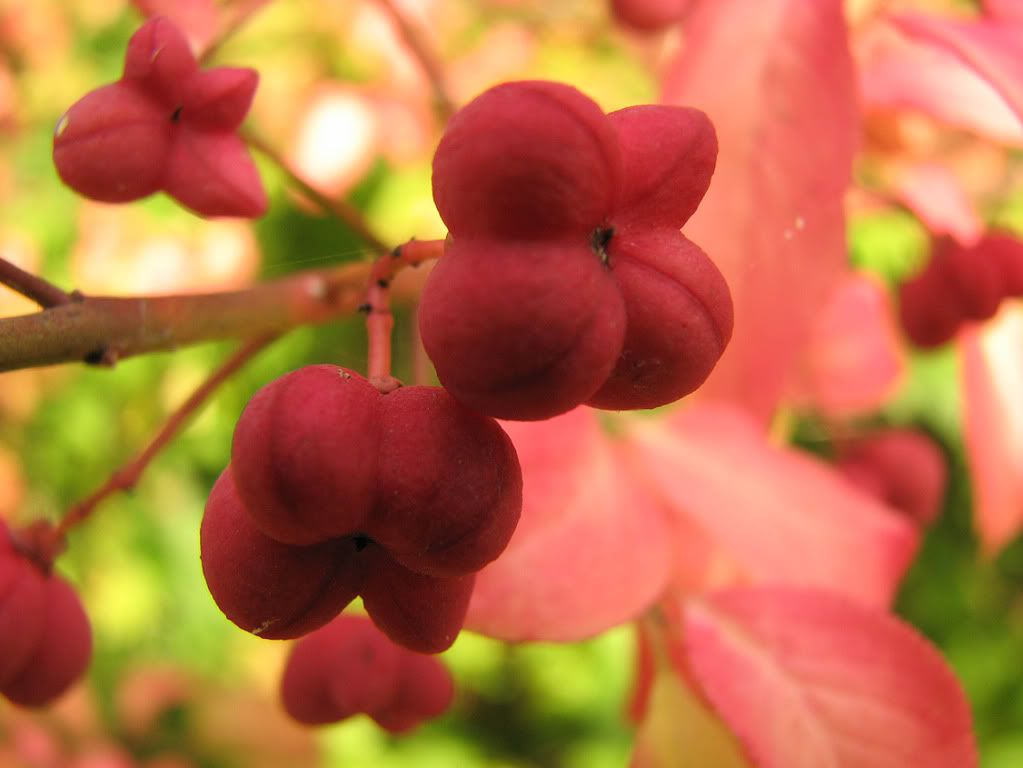 Spindle berries take all summer to form and acquire this brilliant pink colour. These will soon open up to reveal orange seeds on their underside. The pods and seeds will remain in full colour after the loss of leaves, through the autumn, and even into the snowy days of winter.
The soft, silky hair of the thistle plant.
Colourful sumac and asters brighten up the shoreline along the creek.
This pretty red and white plant is growing through the fence from my neighbour's yard. I have no idea what kind of plant it is. Does anyone know? Thanks very much to Maria who has identified this plant as Mina Lobata also known as Spanish Flag.
Thanks for joining me for another walk. As always, the company was fantastic!