A couple of weeks ago, we enjoyed a few day trips to nearby towns. I took some photos here and there which I'm sure I'll post at some point, but today I'd like to show you some snaps of scenes which caught my eye while we were on the road. All were taken through the passenger window of the car while on the move. I hope you enjoy my drive by shootings.
Though many trees were already bare, some still had brilliant colour like this golden beauty. It was late afternoon and the sun bathed the countryside in warm, autumn tones as it showed off some long, lazy shadows.
This might have been a pretty impressive barn at one time but it doesn't appear that it's been in use for a long time. I desaturated some of the colour from this photo - just for fun.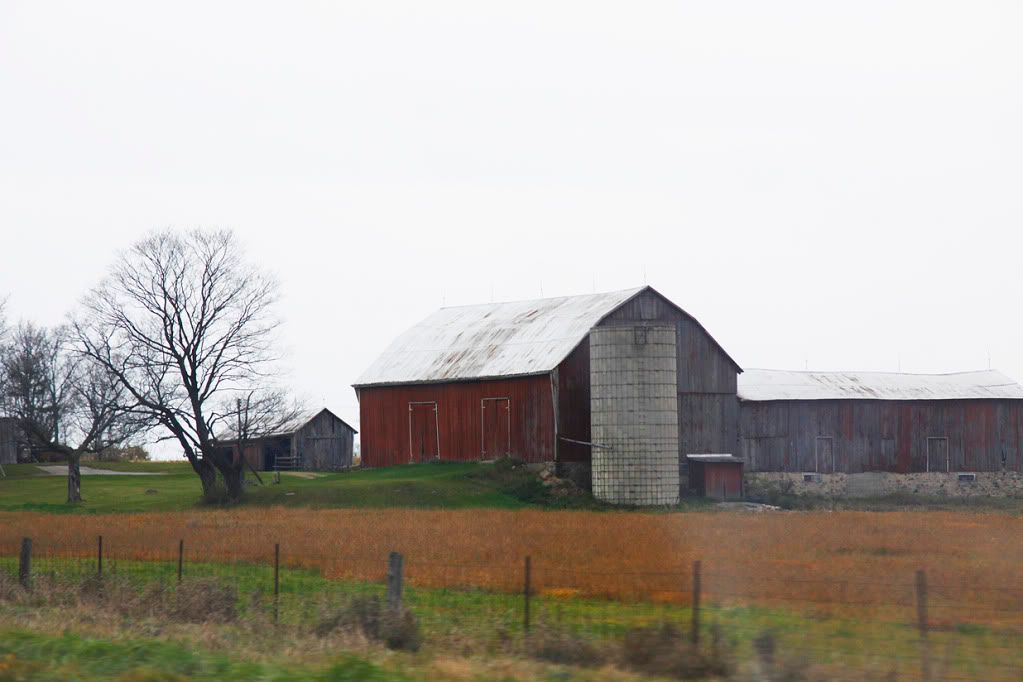 Here's one that's in better shape. Have you figured out by now that I quite like barns?
The gold-drenched fields kept persuading me to keep snapping photos. Every now and then a stark, leafless tree popped up along the landscape for contrast.
Just a couple bales of hay, hanging out together in a farmer's field.
I just loved the brilliant shades of orange and the red door on this shed. You can't beat late-day sunlight.
Thanks for coming along for the ride.