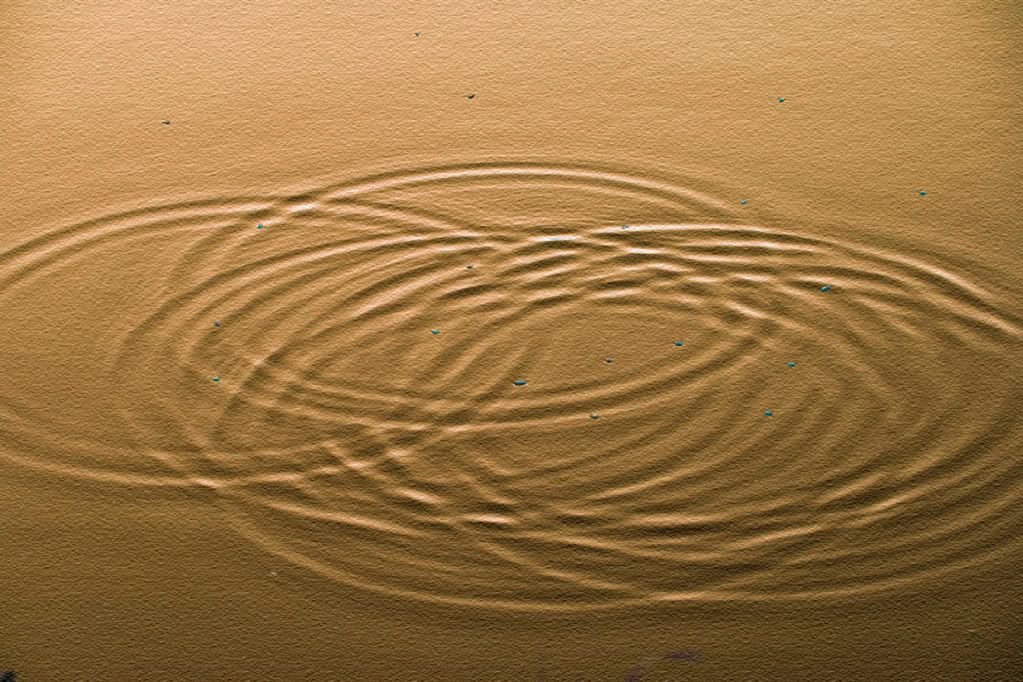 What do you suppose this is? A series of rings left by a drippy coffee cup? Crop circles? A game of ring toss played in quicksand? Nah, it's just me messing around with Photoshop again. The original photo isn't textured and it's not sandy in colour - it's blue.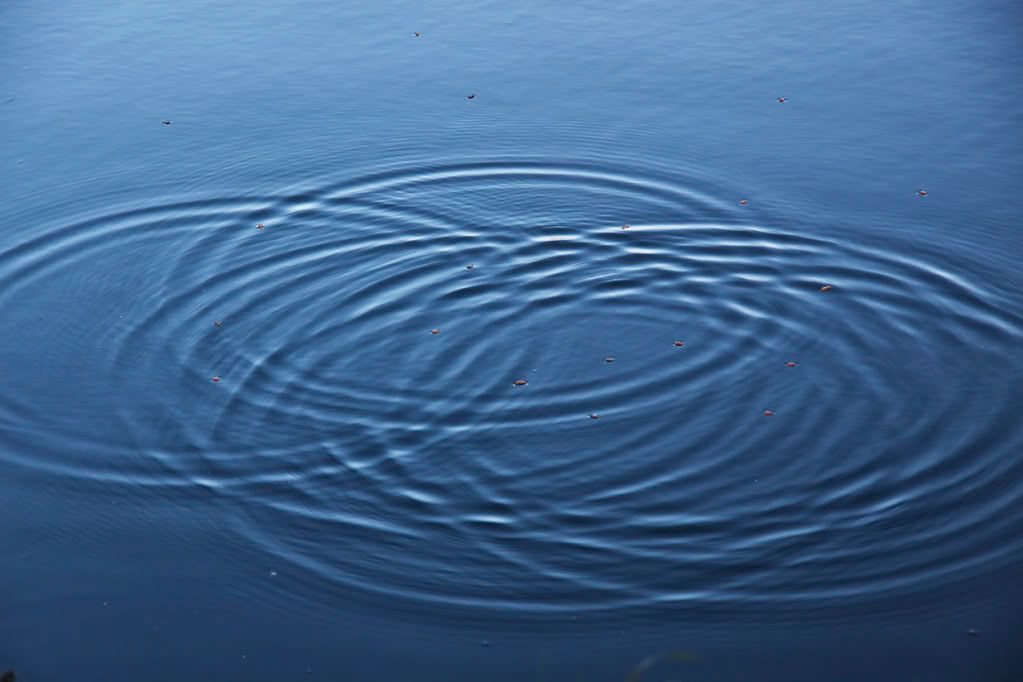 And it's simply the rings created by a handful of cedar bits which Frank threw into a pond.
And now, without further delay, here are the Posts of the week.
The icon below is yours for the taking if if your blog post is named as a Post of the Week - either as top post or as a runner up.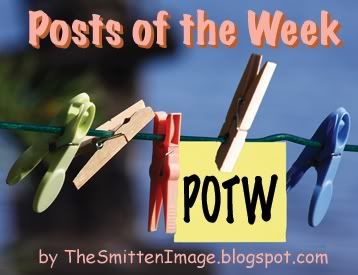 Edit: Sorry for the mis-introduction, Beth and everyone else. The greatest Thanksgiving story belonged to

Cricket

's excellent post last week. I used that post as a template for this one and forgot to edit the intro. My apologies, to one and all.



This week's top post is about a farewell to Autumn. It goes to:



Other wonderful posts are categorized below (they may well fit into more than one category but I'm only selecting one for each):

RM, A Quirky Co-worker
by Linda
at To Behold the Beauty

A Lost Ship Remembered
by Grizz
at Riverdaze
The Eleventh Hour
by Elizabeth
at One Magical Moment Per Day


Oh What Freedom
by Kerri
at A Little Piece of Me

November Still Life
by Cheryl
at Lake Mary Musings

Serendipity
by Maggie
at Postcards



My Near Death Experience
by Susie
at A Slice of My Life

Remembering Once Again, For Always
by Kcinnova
at Kcinnova's World

Omaha Beach and Other True Stories
by Steve
at Take A Look Around

Reminiscent Sketches
by Redbush
at Redbush's Brambles



Recommended by: TSAnnie

It Gets Better

by MPM

at Mental Pause Mama
Please drop by their blogs for a visit and leave a kind comment if you have the time. Also, please feel free to add your own choices (for any blog except
this
one) for a specific blog post in the comments section below, where others can see them.