These photos were taken over a month ago. Our trees have lost most of this colour by now but through the magic of photography and the posting schedule of this infrequent blogger, you can live through the beauty of autumn all over again. Please join me on my walk. I'll introduce you to some of the local characters.
The Mums on my street like to hang out together, sharing tales of how their children have blossomed. They're a colourful group.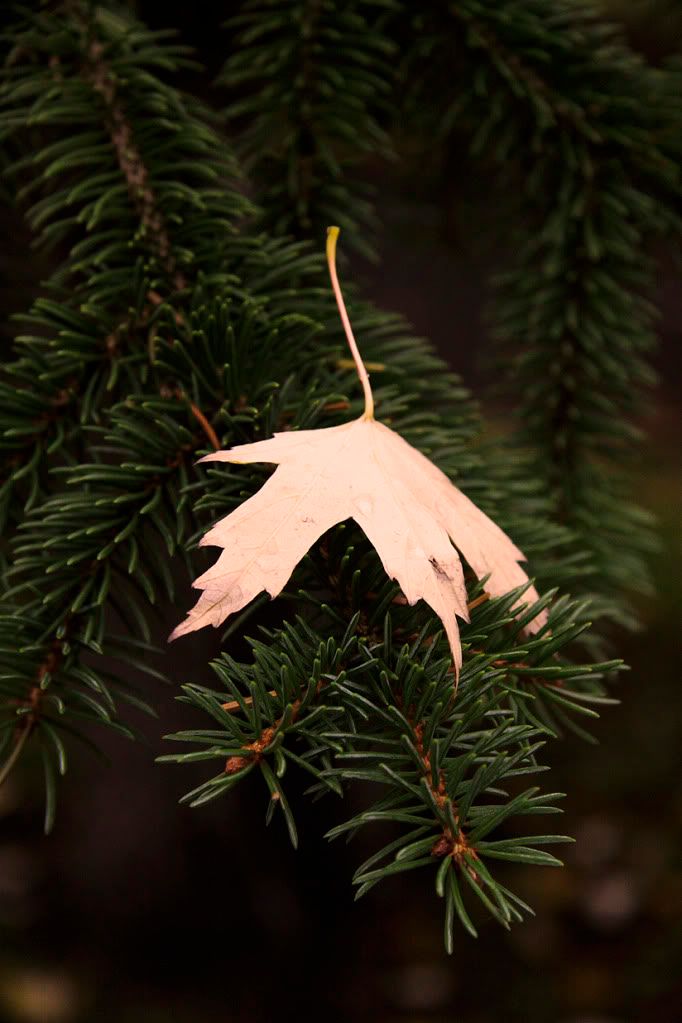 As we approach the path which takes us around the park, we see this lovely, grandmotherly pine tree comforting this stray, young maple leaf. Everyone needs a soft place to fall.
Vibrant Spindleberries are always tickled pink about something, and their warmth seems to radiate from within. Well into winter, they hang around with unzipped jackets, displaying their happy orange t-shirts worn underneath.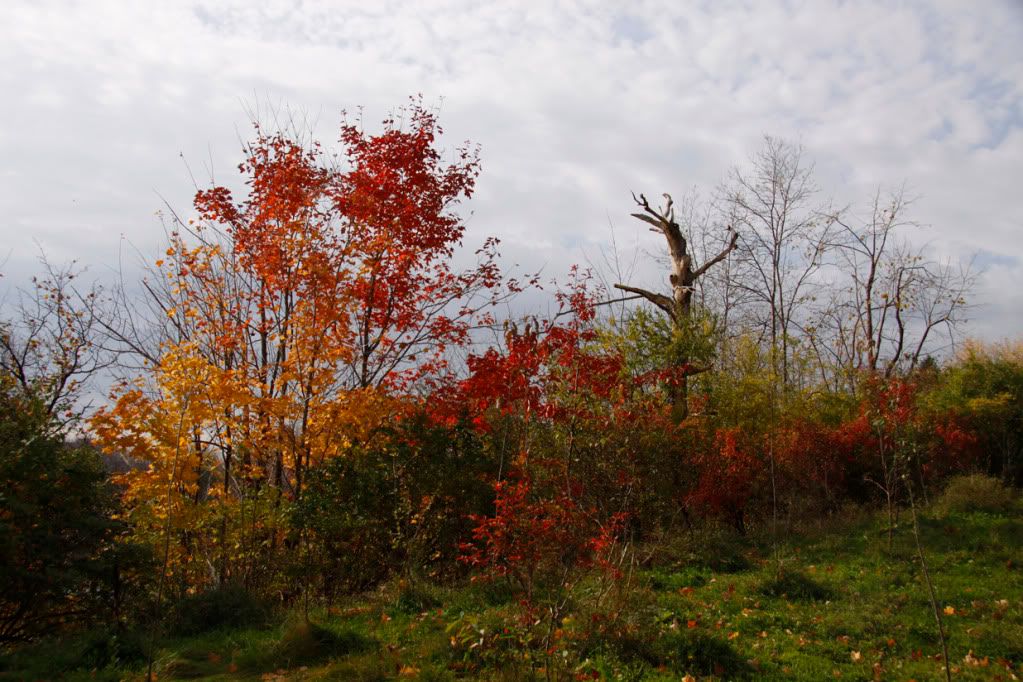 Some of the more privileged, teens of the neighbourhood, show their colourful outfits off to the less fortunate youths. The wise and kindly
matron
in the middle gently admonishes them, with a reminder that their good luck could change at any time.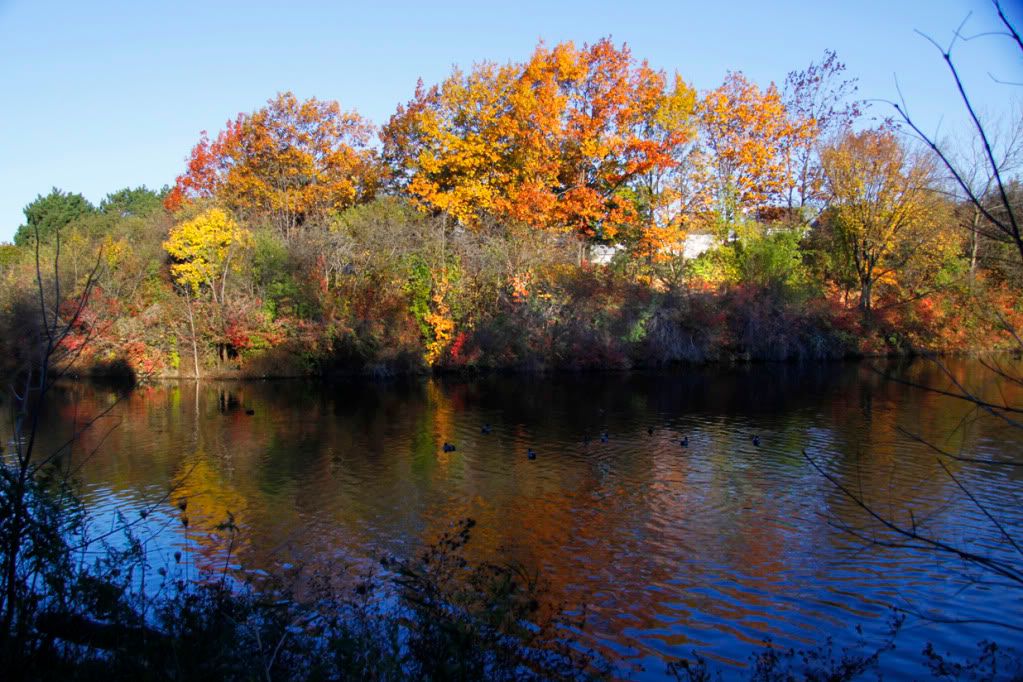 The same girls from across the pond, vainly checking their reflections in the water.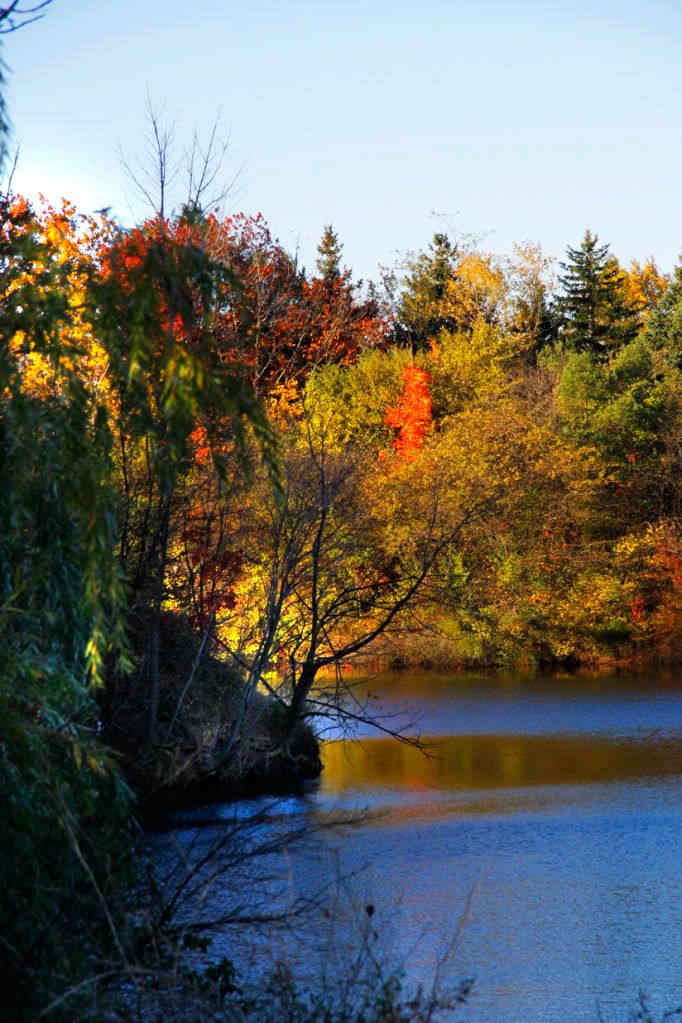 All summer long, this free spirit with the outstretched leg dips her toes in the water, unconcerned with the burden of her lush, green foliage. But come autumn, she mystifies all who know her by preferring to go barefoot. I'll bring you back here this winter when she dons her fluffy white slippers.
As the sun begins to set, the Willow sways and shivers in the wind, and whispers bedtime stories to the younger trees who gather at her feet.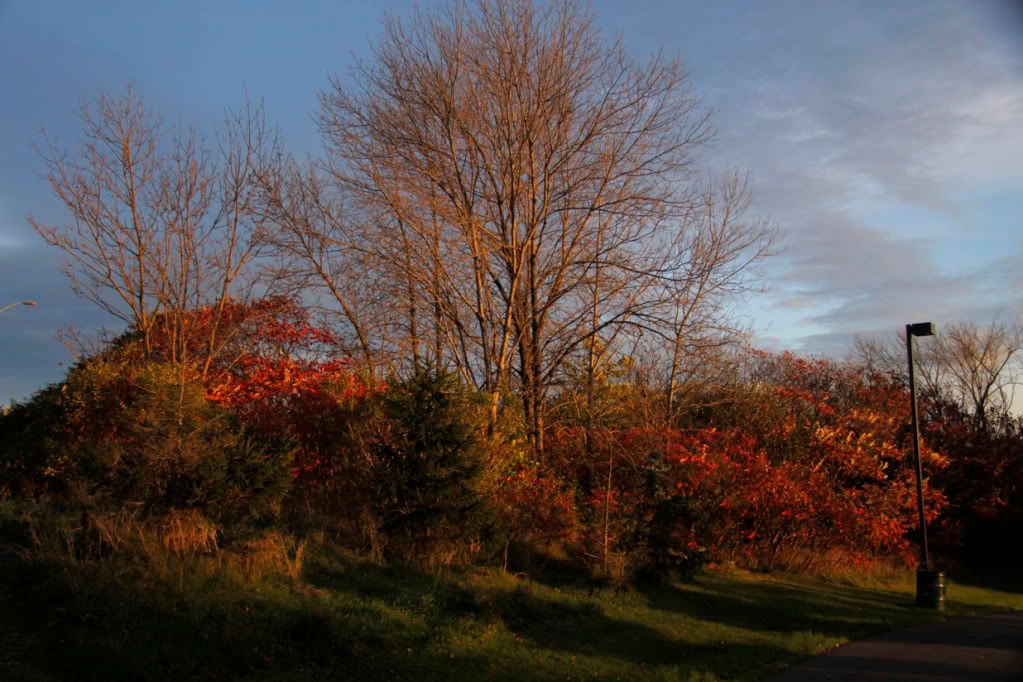 Neighbouring trees bid one another goodnight, as they settle into their crimson nightshirts. They pull long shadow blankets over themselves and hunker down for the night.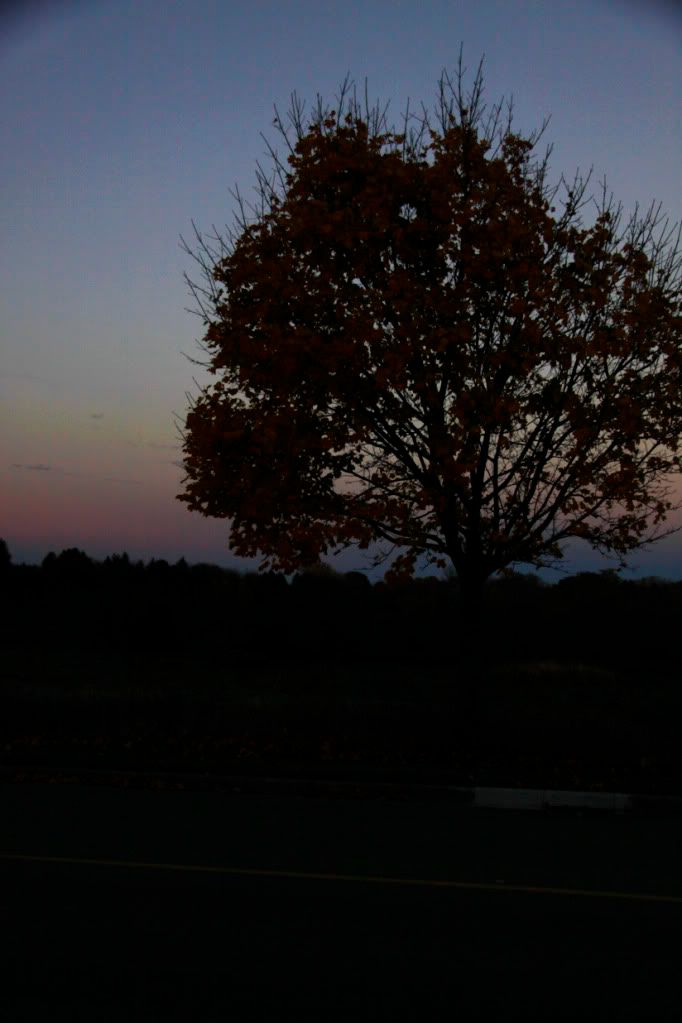 As the sun disappears, this solitary sentinel stands guard over his park. His branches will be the first to greet the morning sun and start the day anew.
Thanks for visiting my neighbourhood friends.