Autumn is the time for rich, beautiful colours and though this season is winding down, I still have photos I'd like to show you which were taken over the last few weeks. I hope you enjoy my leaf collection.
At this time, there were probably as many leaves on the ground as remained in the trees. Still, they're quite lovely no matter where you find them. Let's take a closer look at some of these seasonal beauties.
A maple leaf (so Canadian) caught within the greenery of another tree. The sunlight pours through from behind creating shadows, light and so much colour.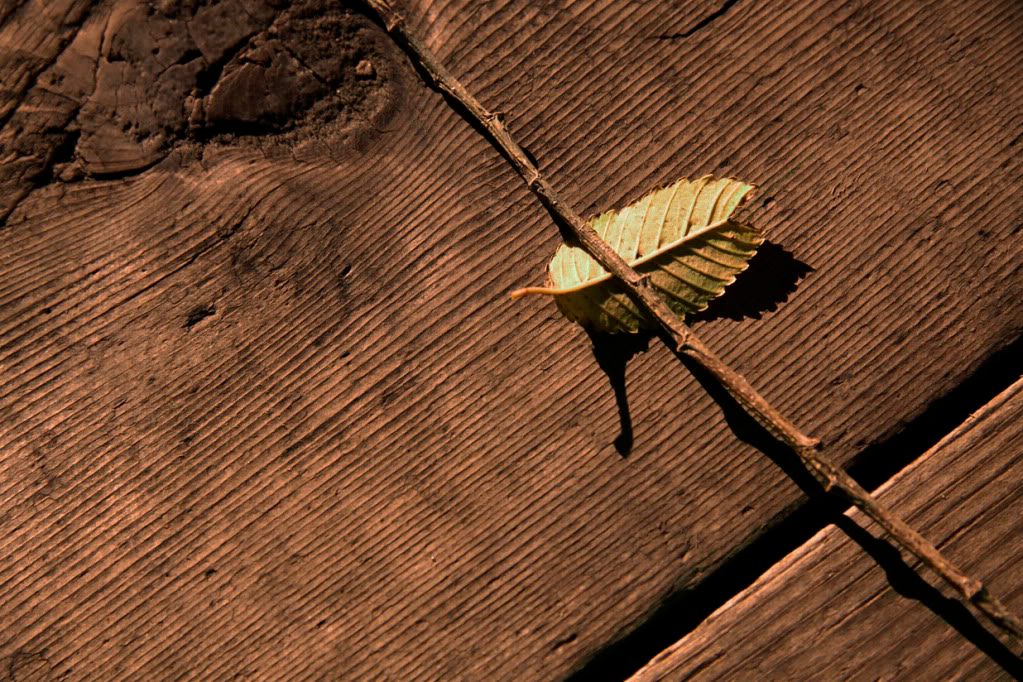 This little leaf was trapped on the dock beneath a small twig. It was the only thing that kept it from blowing away on this windy day - kindly allowing me to snap a photo.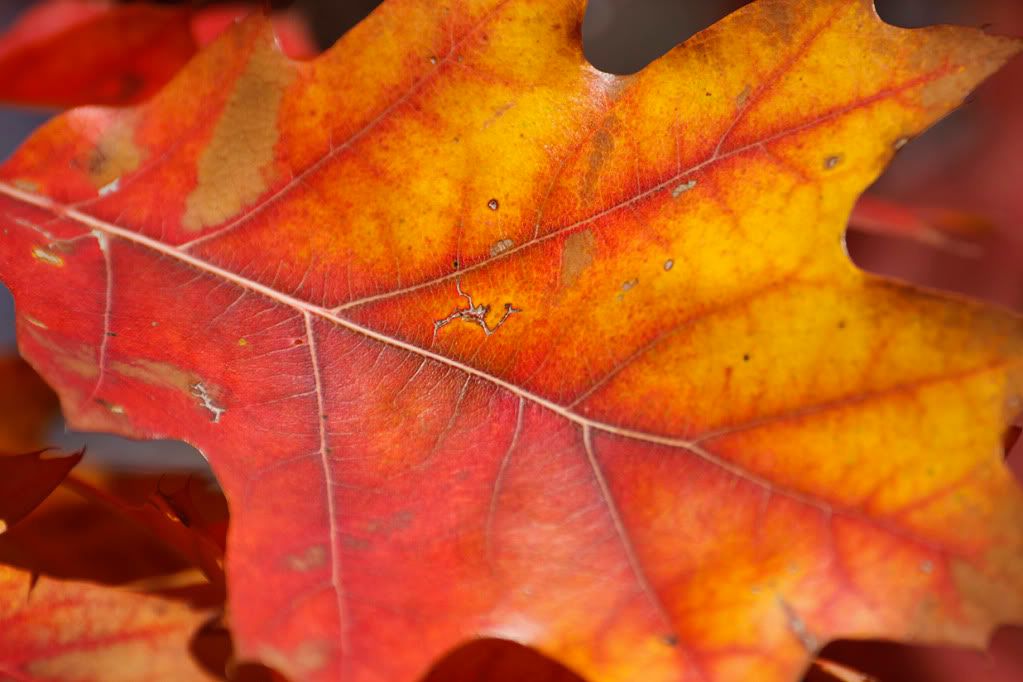 A brilliant oak leaf, up close and personal.
I liked the way the sun lit this small branch of multi-coloured leaves.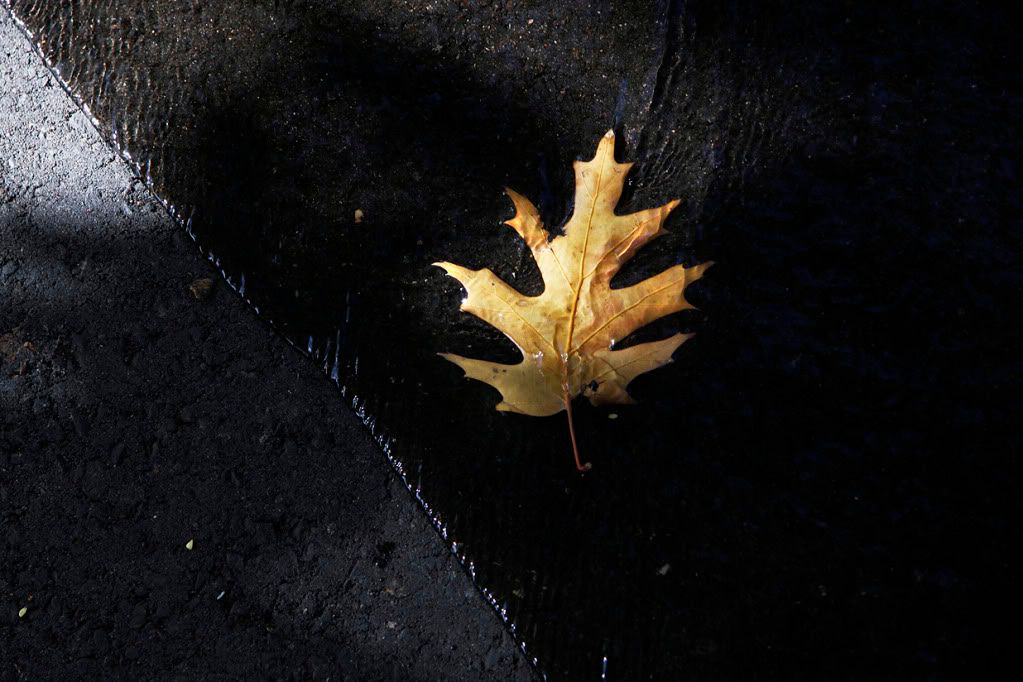 This golden oak leaf was floating in a stream of water caused by the emptying of a neighbours pool. Their house backs onto the park, and the water was running along the pathway. I liked the diagonal line and the contrast between the rough and the wet pavement, the gold and the black, the wet and the dry and the light and the dark.
Thanks for joining me in taking leaf of my senses. More in a few days.