It's time for another walk in the park. Care to join me? Of course you do - you know I have recently topped up that flask of spiked cider. Grab your jacket. It's just a bit nippy out there.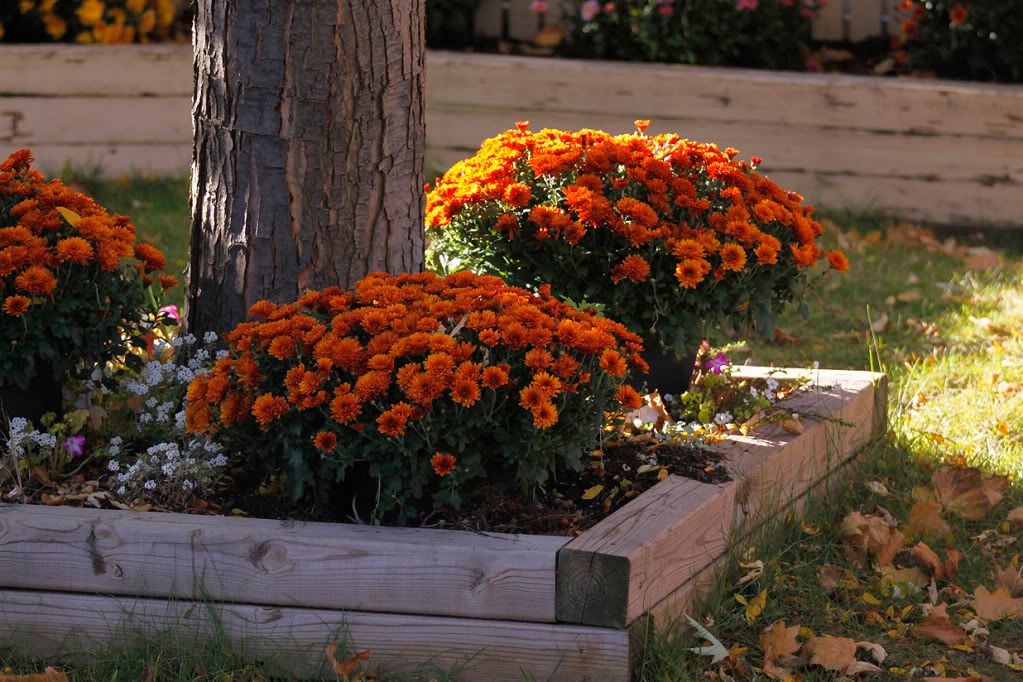 My neighbour's front yard sports some lovely mums in brilliant shades of orange.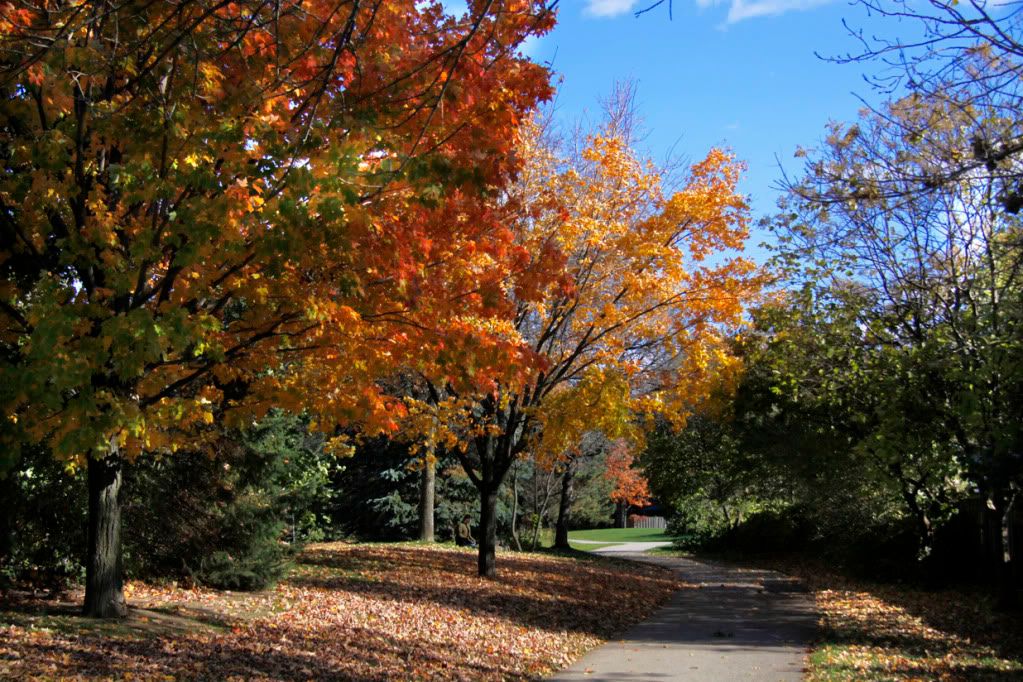 The trees are just a bit past their peak, but they're just as lovely to see with a blanket of gold beneath them.
There are a number of bikers around the area. This one has left his bike and helmet, and climbed down the hill to explore.
Everywhere we look, there's an explosion of colour. Let's sit here for a bit, and have a sip or two before we move on.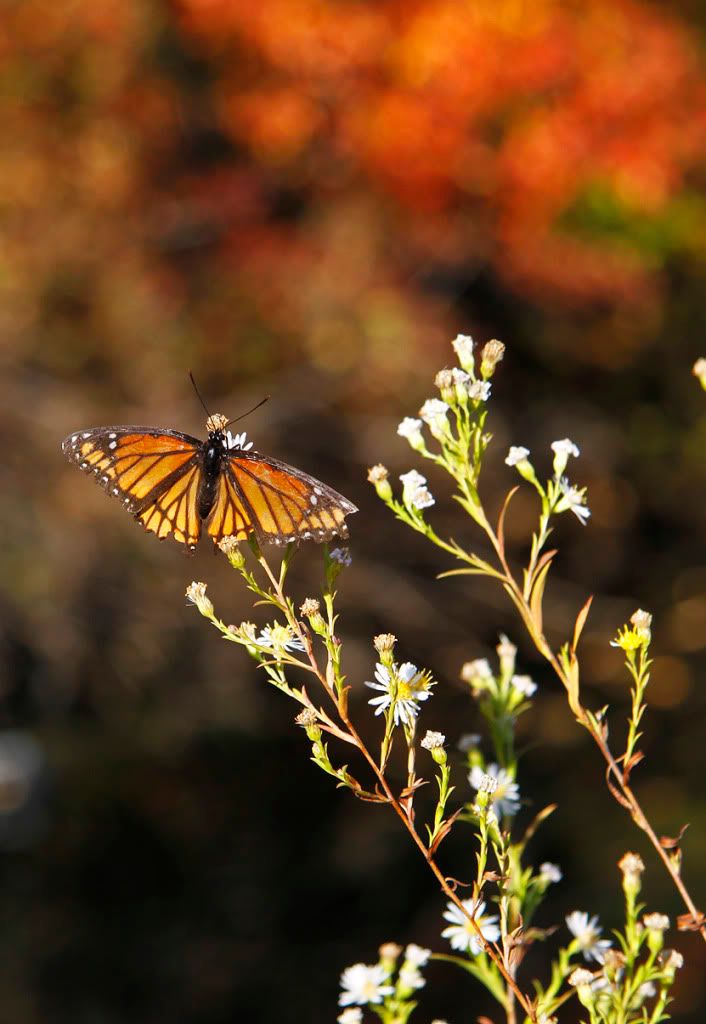 A few remaining flowers attract a Viceroy butterfly - the first such insect I've seen since early September. I think that's worth celebrating with some more cider, don't you?
The sunlight illuminates this maple leaf. It's as if it has its own light source.
Thanks for joining me on this lovely autumn day. Let me know if you'd like to walk again soon. There's plenty more cider and I'm happy to share.