Effervescent

•

Nostalgia
•
Zephyr
•
Bittersweet
•
Mischievous
•
Persnickety
•
Curmudgeon
•
Serendipity
•
Meander
•
Flamboyance
•
Bodacious
•
Penultimate
•
Magnolia
•
Iridescence
This contest is now closed. The winner is announced here.
Thanks for playing along everyone.

These are just a few of my favourite words. And the many of you who visit here regularly and leave such warm comments are some of my favouite people. This post is about combining a couple of my favourites - bloggers and words.
The good folks at CSN have once again come through with a generous offer. I could either select a product and do a review or I could offer up a giveaway. I've opted to do the latter to show my appreciation to the many folks who stop by, read, look at my photos and leave such kind comments.
CSN stores has a huge variety of housewares at a wide range of prices. You could purchase linens, vases, towels, mirrors, furniture and cookware. They have small items like kitchen gadgets or you could get a larger piece like a drop leaf table, all at really reasonable prices. For this giveaway, they will provide one lucky reader with a $100 gift certificate toward any merchandise
you fancy
(shipping would be extra) at any one of their 200+ online stores.
Unfortunately this giveaway is only open to folks who reside in Canada or the United States but if you live elsewhere, you might want to consider a friend or relative who qualifies. The same goes for those of you who don't necessarily want something for yourself but might want to help a bloggie buddy (anyone but yours truly) double their chances.
So what do you have to do to have a chance to win? Simple. All you have to do for a chance at a $100 gift certificate for yourself or someone in Canada or the U.S., is tell me your favourite word. This will get your name into a random draw. It's as simple as that.
The contest closes at midnight, Eastern Daylight Saving Time on Saturday, October 23. I'll randomly draw one name from all of those who qualify and announce the winner on Sunday, October 24. Please make sure that I know your email address. If I don't receive an email and/or comment reply from the winner within 7 days after that announcement, I'll redraw and award it to someone else.
So good luck to everyone. Now, tell me, what's your favourite word?
Animals are among my favourite subjects to photograph. Here are a few which I recently found around my own place or Frank's.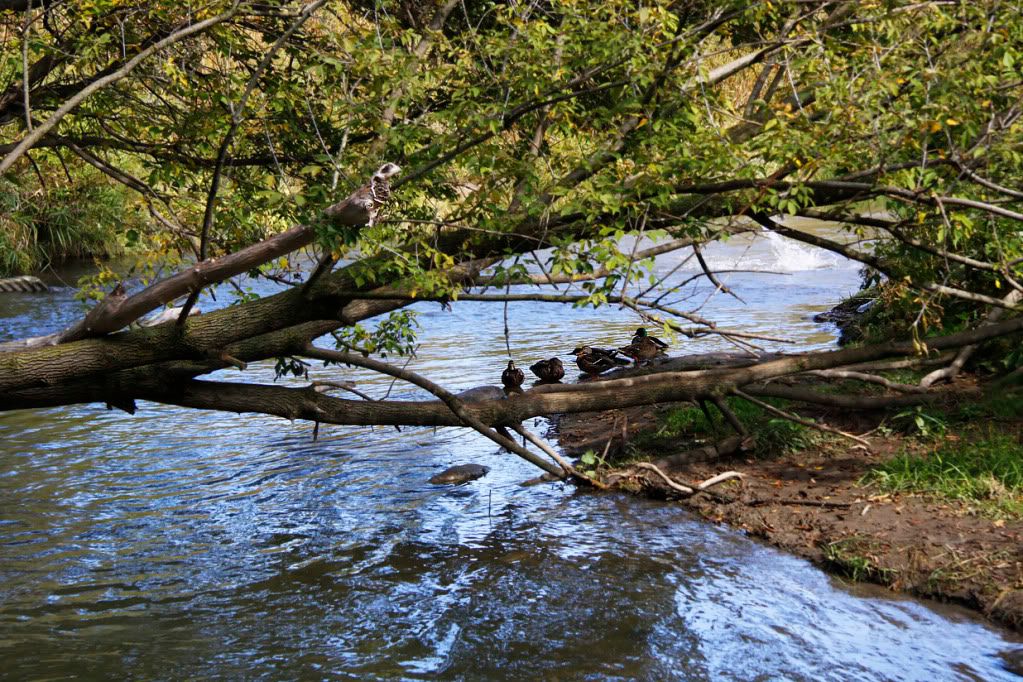 Six ducks sit by the creek pondering life.
This guy can be seen sunning himself just about every bright day near the dam at my local pond.
Frank discovered this Praying Mantis trying to get into the sliding door which leads to his back yard.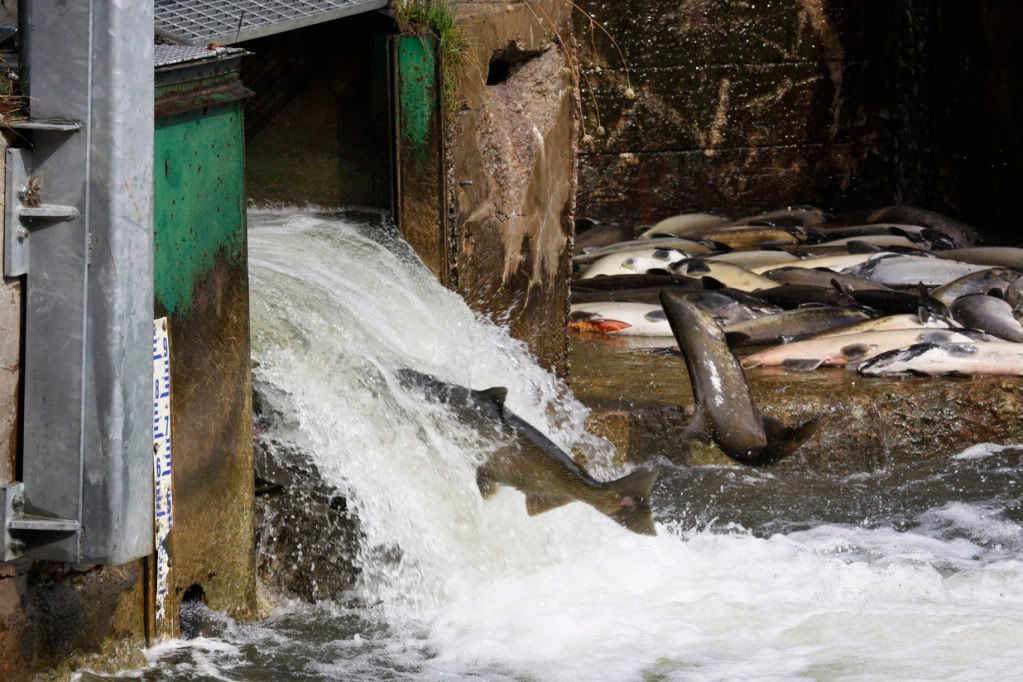 It's spawning season and the salmon are all swimming upstream. Here you can see a couple of them jumping to get up the ladder at the creek's dam. Sadly, you can also see how very many of them have not managed to complete this exhausting trip.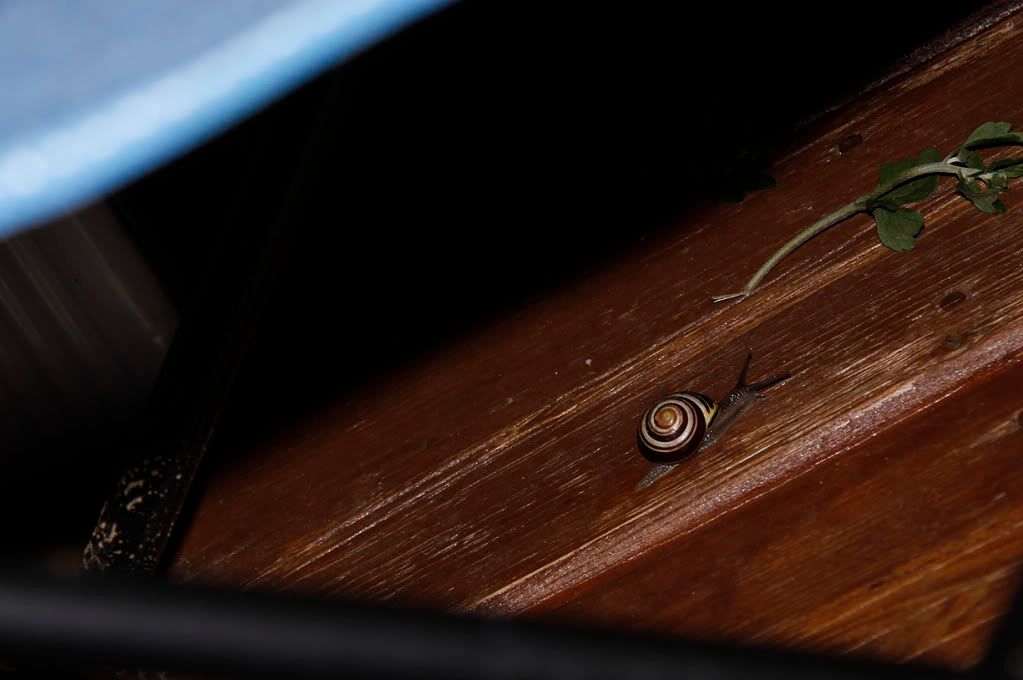 This little critter was simply sitting on a neighbour's front deck. My own neighbour, Caroline said "Take its picture!" and so I did.