There's a park just a few steps from my door, and in the middle of that lies a lovely little pond. On the other side of that pond, sits a wooden dock surrounded by iron rails. The many trees in the area are changing to their autumn colours rather rapidly. The photo below is of a fine vine which clings gently to one of the rails. I snapped this shot on September 20.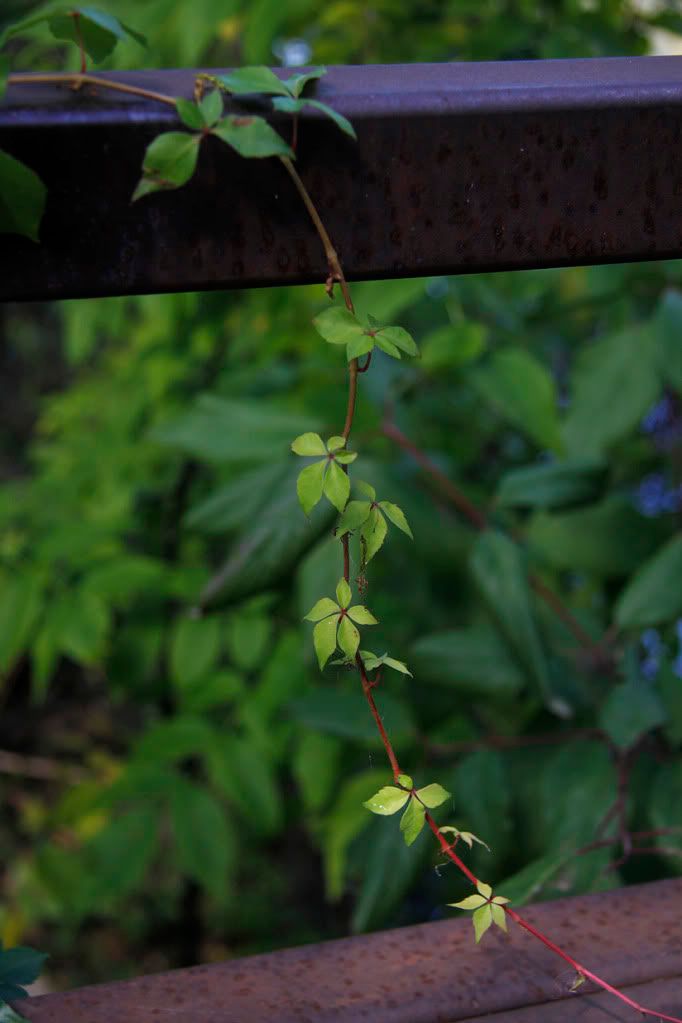 Just two weeks later, I returned to that spot to photograph the same vine...
"Change is a measure of time, and in the autumn, time seems speeded up. What was, is not and never again will be; what is, is change."
~ Edwin Way Teale
And now without further delay, here are the Posts of the Week.
The icon to the left here is yours for the taking if your blog post has been named as a Post of the Week - either as top post or as a runner up, today or in past weeks.


This week's top post goes to:
Other wonderful posts in no particular order are:
Cute, Non-Flat Cat
by Terrie
at Kappa No He
Betty Copes With....
by Betty
at Bossy Betty
Dreams
by Carolynn
at A Glowing Ember
The Delights of a Picnic
by Friko
at Frinko's Musings
As Sun Goes Down
by Moi
at Not By A Long Shot
Unconditional Embrace
by Zuzana
at Life Through Reflections
Lined Up For Fall
by Leah
at The Goat's Lunch Pail
I Must Confess
by Beth
at Be Yourself
Honey-Dos
by Cindy and Buddy
at Always An Adventure
Untitled
by 25BAR
at This World
Please drop by their blogs for a visit and leave a kind comment if you have the time. Also, please feel free to add your own choices (for any blog except
this
one) for a specific blog post in the comments section below, where others can see them.
Thank you.