The other day, I walked up to a nearby lake.
Once I arrived, I was greeted by this lovely young bird who was perched on the rail. The gender isn't really obvious but I think this one was a gull because she was hanging around trying to impress the buoys.
She had a good laugh over that one.
Perhaps not.
And now, without further delay, here are the Posts of the week.
The icon below is yours for the taking if if your blog post is named as a Post of the Week - either as top post or as a runner up.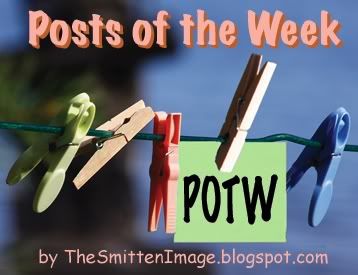 This week's top post is an important cause for the blog author. It isn't something I can help him promote in the way that he might hope or expect because I share neither his background nor country, but I respect this blogger and want to help in his cause. This is the best way I know how. It goes to:


Other wonderful posts are categorized below (they may well fit into more than one category but I'm only selecting one for each):
It Could Happen
by Sandra
at Add Humor and Faith
Z Ain't for Zorro
by Travis
at One Word, One Rung, One Day
And He Tried
by Lailani
at The Green Grass Grows All Around
Trouble for Nursery Rhyme Characters
by Nick
at Along These Lines
An Autumn Morning
by Brian
at WayStationOne
Weapons Grade Cute
by Shimp
at Land of Shimp
Gray Geese, Gray Days
by Pauline
at Writing Down the Words

To Sleep in Peace
by Kathleen
at Easy for Me to Say
Sunset
by TSannie
at The Tombstone Chronicler
Lotus Flowers
by Indrani
at I Share

Nicek Vujicic
by Dave
at Cimba 7200's Thoughts

Still Recovering
by Kat
at Seeking Sanity

I Love Santana
by Snappy Di
at The Blue Ridge Gal

Gee.....se!
by Tabor
at Room Without Walls

Please drop by their blogs for a visit and leave a kind comment if you have the time. Also, please feel free to add your own choices (for any blog except
this
one) for a specific blog post in the comments section below, where others can see them.