Below are some miscellaneous images taken up at the cottage this past summer. If I haven't visited your blog recently, it most likely means that we're still up there for a few days. I'll return visits and respond to comments sometime after I return. Until then I hope you enjoy this scheduled post.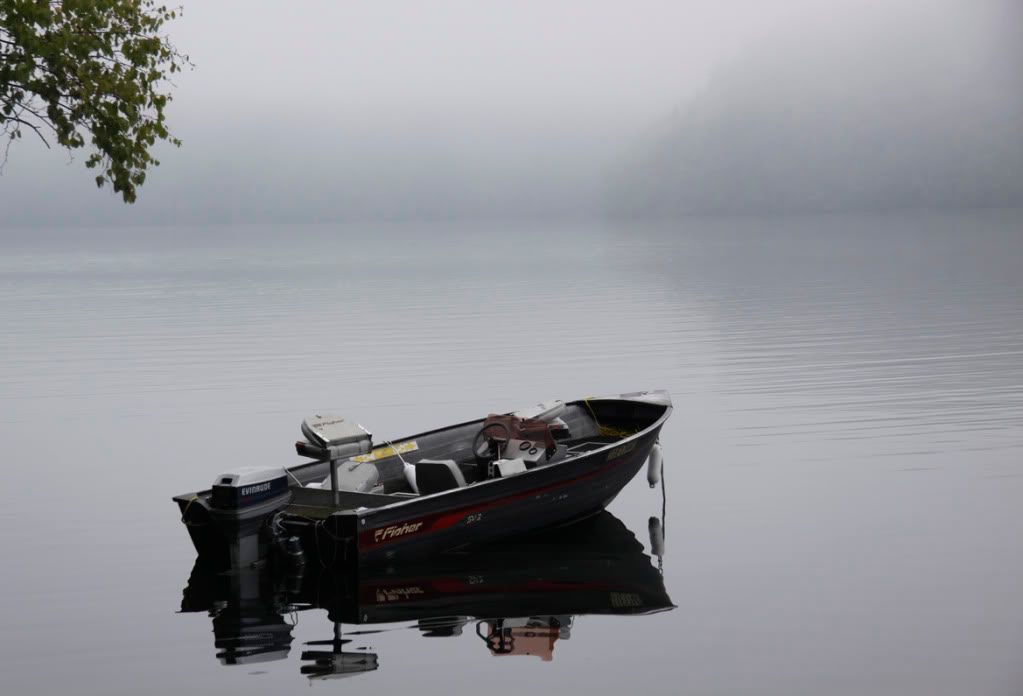 Early morning fog sure changes the appearance of the lake. It adds an air of mystery when you can scarcely see across the water. But the sun was quick to burn it off and we soon started our day.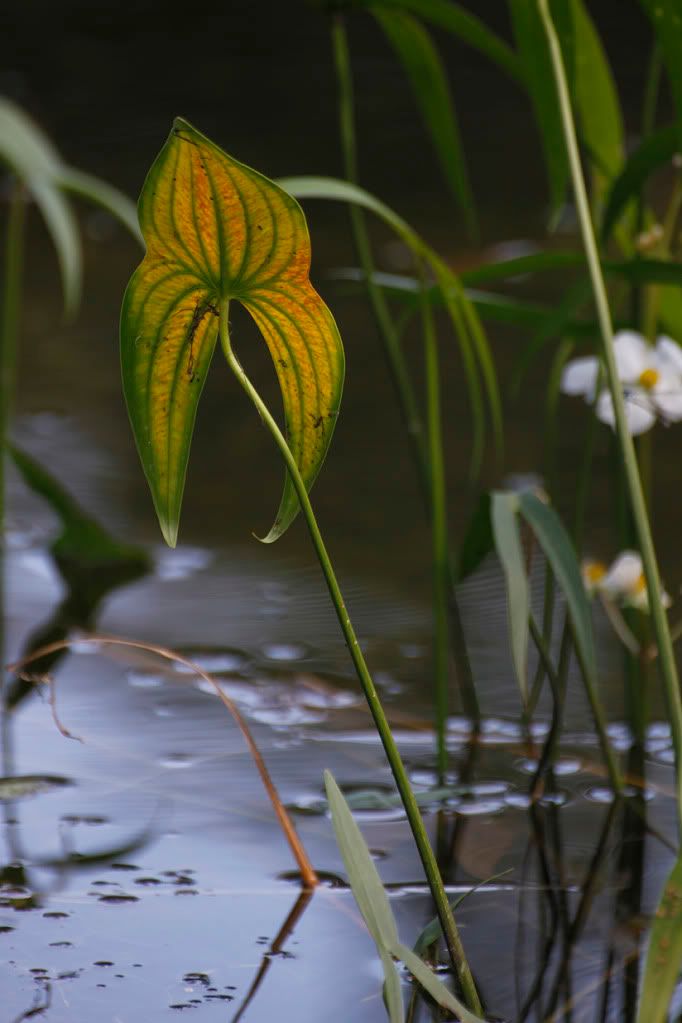 There's a lodge a few miles down and across the lake, where we get gasoline for the boat. On this day we motored over and docked the boat but had a bit of a wait for the store to open. We sat by their pond and admired the plant life until we were ready to be on our way. I love the colours in this leaf.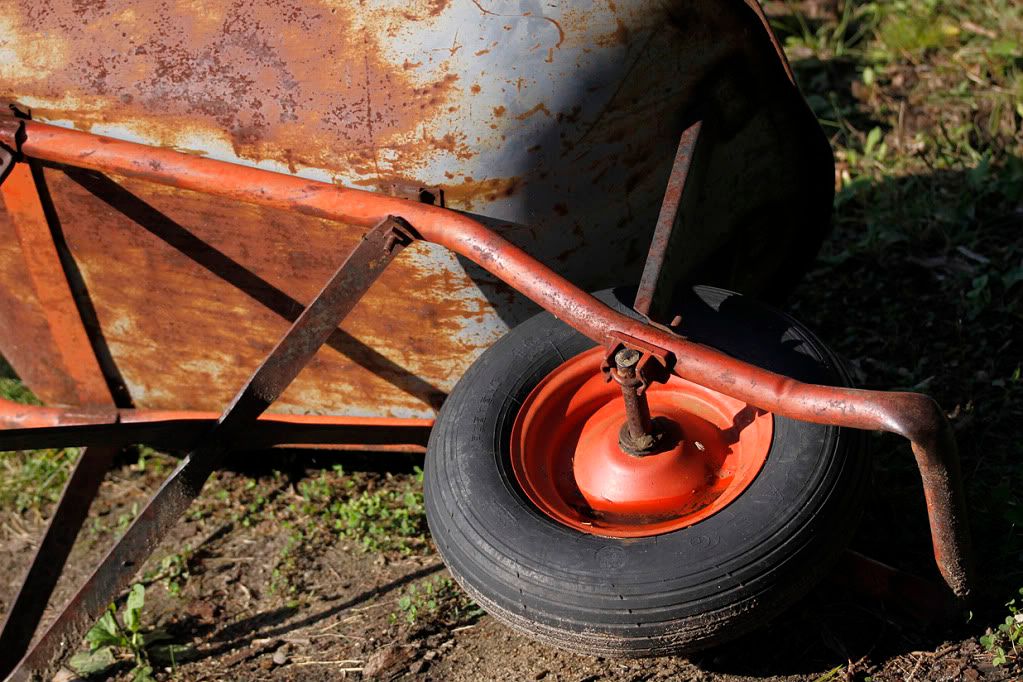 This rusty wheelbarrow worked its magic for transporting gathered firewood. September nights are perfect for campfires.
Early evening sunlight pours through the front door on the other side of the boathouse, and escapes through the side door, illuminating a couple of colourful kayaks in its path.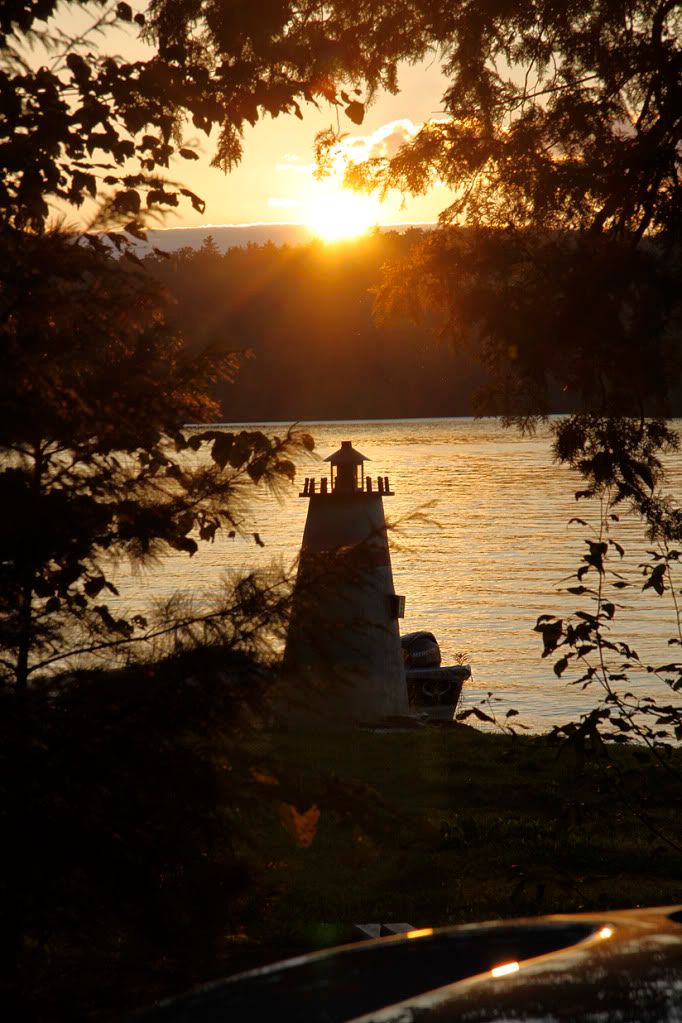 The day is almost done. A neighbour's model lighthouse may not have a true light of its own, but the golden sunset helps make up for that, don't you think?
More photos to come in a few days.