I'm still in scheduled mini-post mode and at this moment hopefully up at the cottage with Frank and Benny. I'll be by to visit and respond to comments sometime after we return. Until then, I hope you enjoy these photos which were taken while there a few weeks back.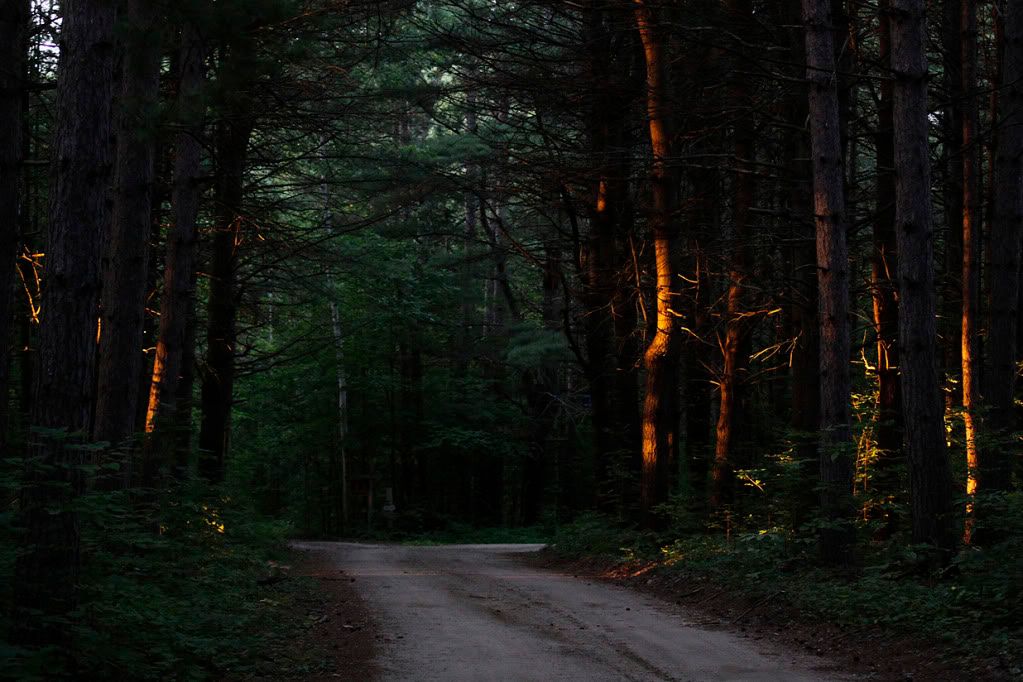 An evening walk along the country roads revealed trees painted with golden sunlight. It wouldn't be too much longer until only the moon and stars would provide their light. Time to turn back.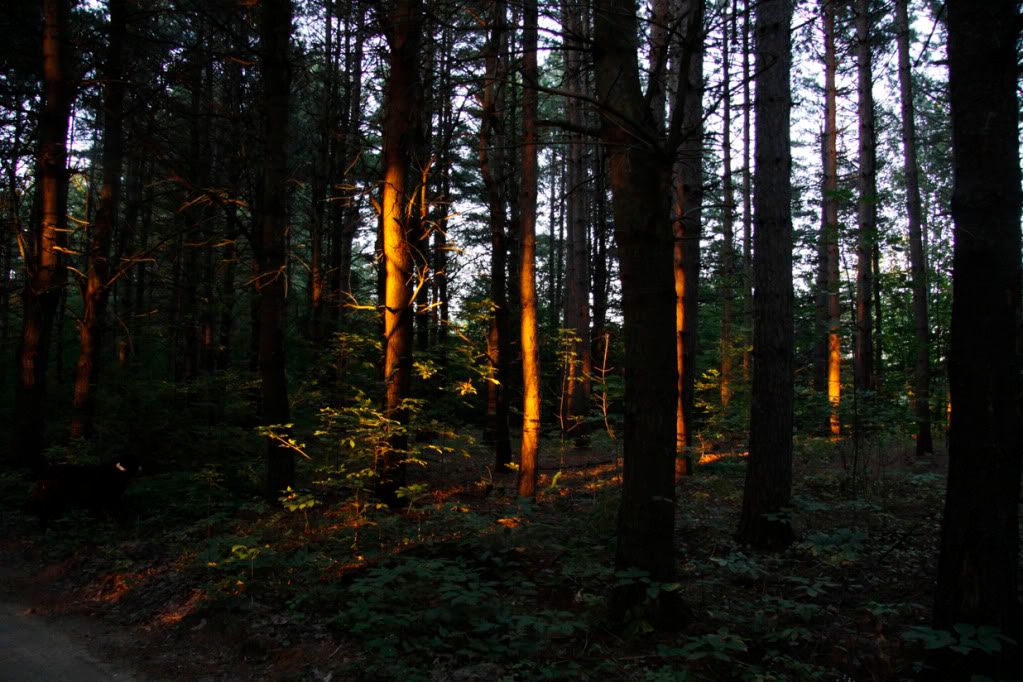 Sigh!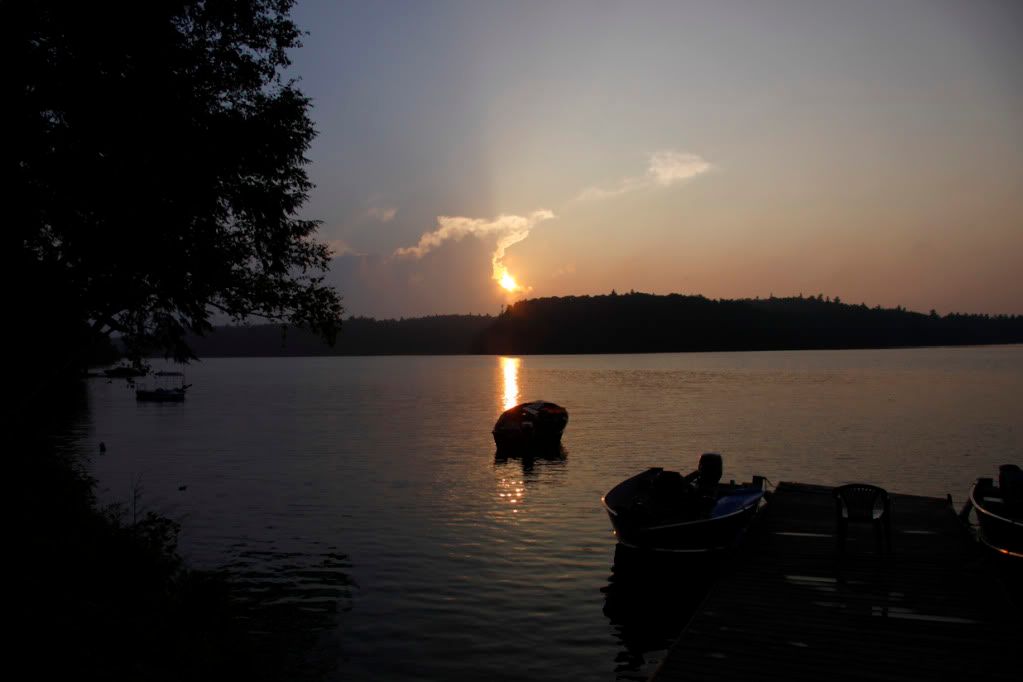 Back at the dock, we catch the last rays of this day's sun before it bids us goodnight.