Another scheduled mini-post until my blogging returns to normal.. whatever that might be.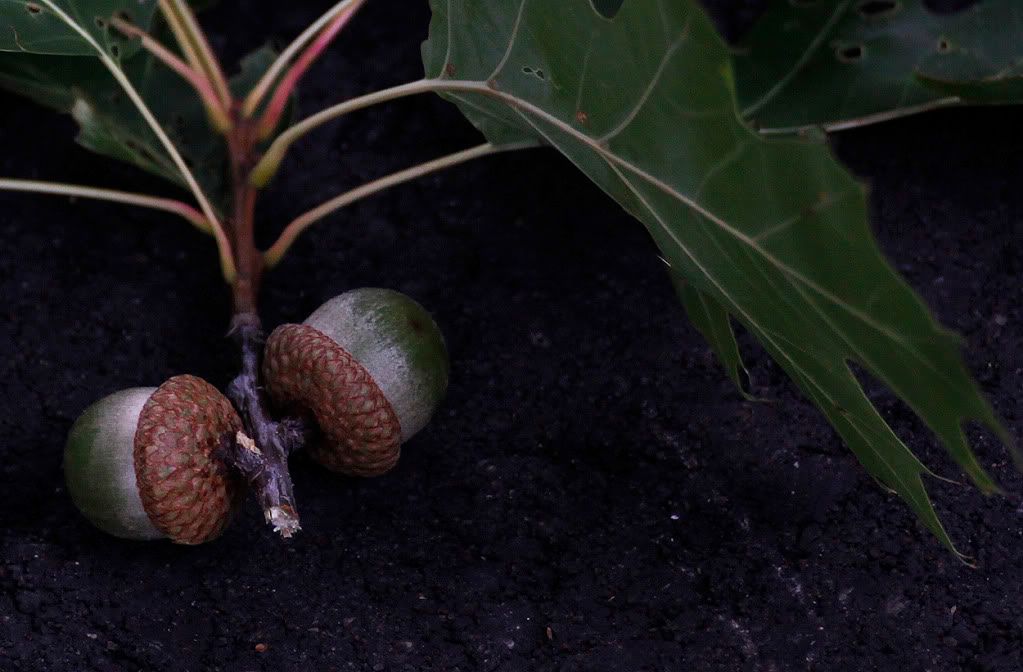 It seems that signs of summer ending are everywhere - and rather early too. I snapped this shot of oak leaves and acorns early in August. It's been a most beautiful season.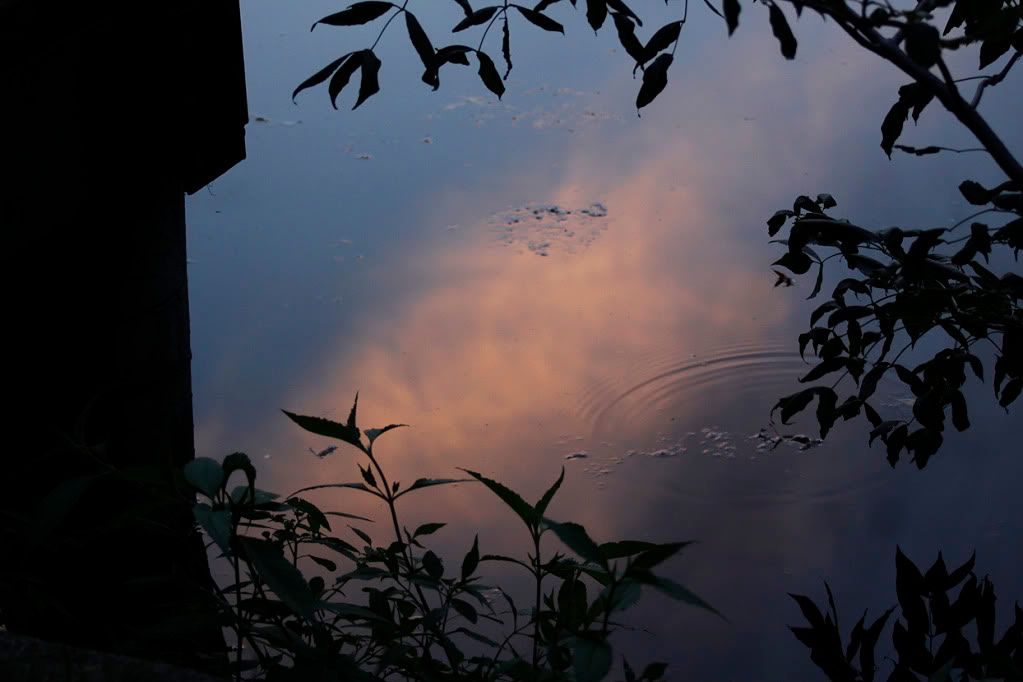 Also by my local pond, the late-day sun illuminated this fluffy cloud with shades of golden pink. It's seen reflected in the water below.