This is another scheduled post as I'll be away again for a few days starting today. I'll be back early next week to reply to comments and visit your blogs.
One day last month, a parcel arrived in my mail box. I immediately recognized the sender's name and knew what was in the box. I opened the package, easily assembled the three pieces and admired this lovely item.


So do you know what it might be?


Don't worry, I don't think I'd have figured it out either had it not been for the discussion that Ellen and I had in email a while back.

It began with this post on Ellen's blog. I commented to her about the fact that Frank got me started collecting feathers a couple of years ago. The two of us pick up feathers - just about any feather that we find unless they're in ridiculously large quantities (like at the duck pond or spilling out of a down-filled pillow) and we save them in various containers. Frank keeps the smaller ones in the lining of his hats. You might say that he's a bit of a birdbrain. I, of course would never say that.

A brief email exchange ensued and before I knew it, Ellen was so kindly offering to send me one of her beautiful handmade feather keepers. I felt honoured to be the recipient of such a wonderful gift.


If you've never visited Ellen's blog before, please do yourself a favour and check it out. She's a wonderful writer and an amazing artist who works with glass primarily, and her crafted pieces are stunning. Her art studio website showcases her incredible work, and takes you through the arduous process of glass etchings from drawing board to finished product.

If you're not already a fan of Ellen's and I know that many of you are, you will probably become one after "meeting" her today. Her art, blog or both will win you over for sure.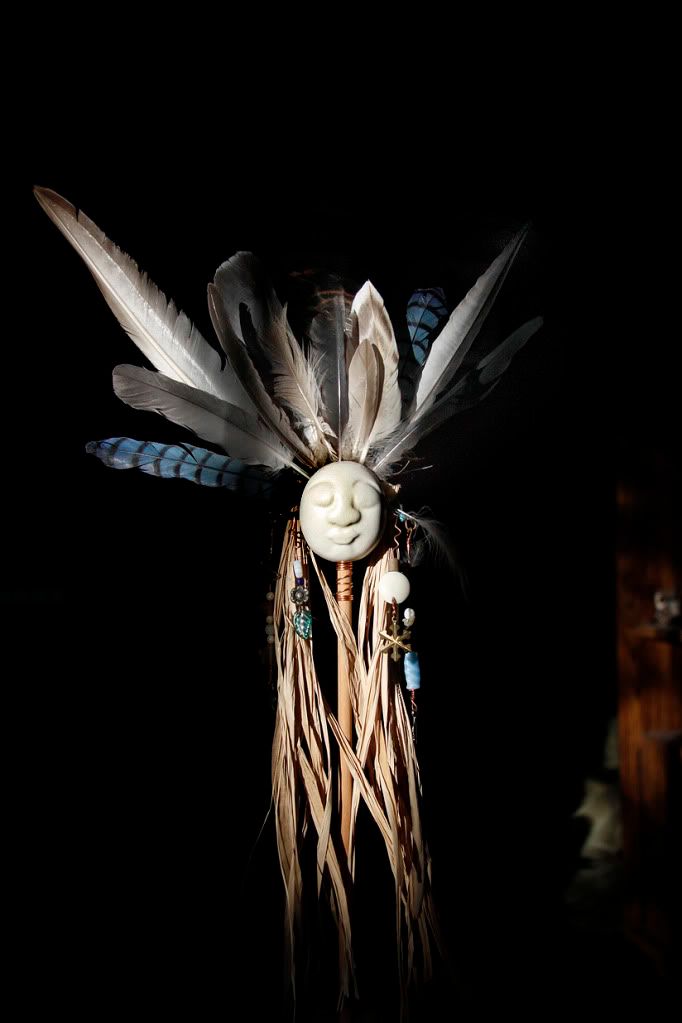 Here's a look at the feather keeper adorned with some plummage from my collection.

Thank you so much, Ellen. This was a generous and thoughtful gift which I'll cherish always.



And now without further delay, here are the...
Posts of the Week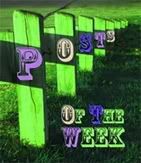 The icon to the left here is yours for the taking if your blog post has been named as a Post of the Week - either as top post or as a runner up, today or in past weeks.

This week's top post goes to:
Other wonderful posts in no particular order are:
Please drop by their blogs for a visit and leave a kind comment if you have the time. Also, please feel free to add your own choices (for any blog except
this
one) for a specific blog post in the comments section below, where others can see them.
Thank you.
I'll be back tomorrow with another scheduled post