This is another scheduled post brought to you through the magic of the internet while we're away at the cottage.



Wanna see a crazy little dog? I thought so. In each of the photos below, Benny is springing to action (hence the blur in some) by 1) trying to kill the water sprayed at him from a water bottle, 2)
attempting to climb a tree to chase a squirrel
or 3)
biting bubbles which were floating around Frank's back yard
. The images speak for themselves but I hope you'll enjoy the quotes which accompany them.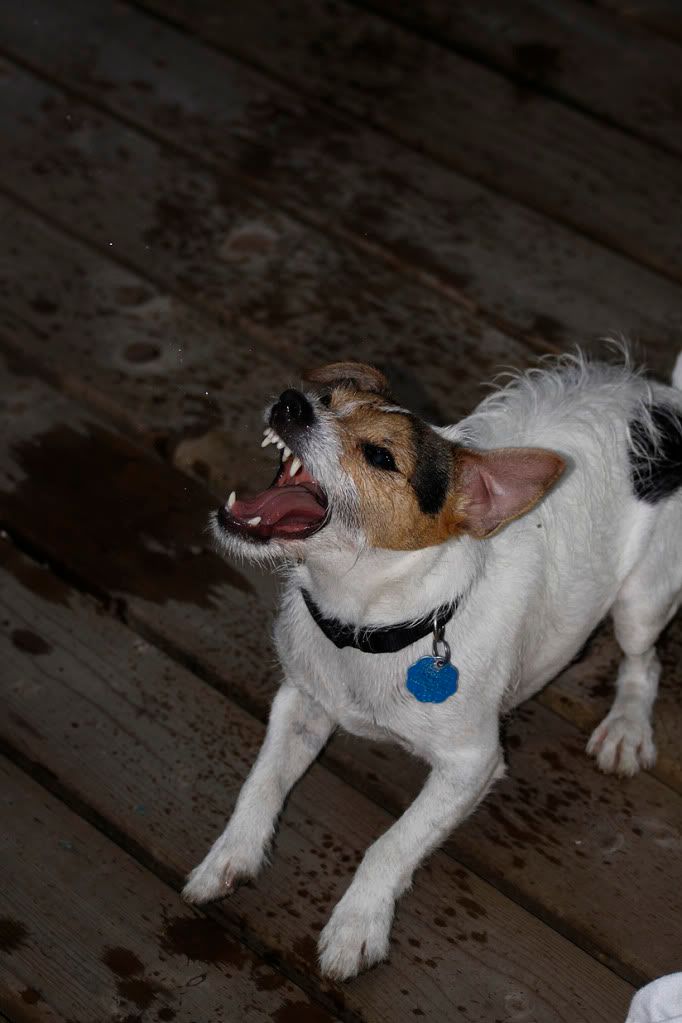 The most affectionate creature in the world is a wet dog. ~Ambrose Bierce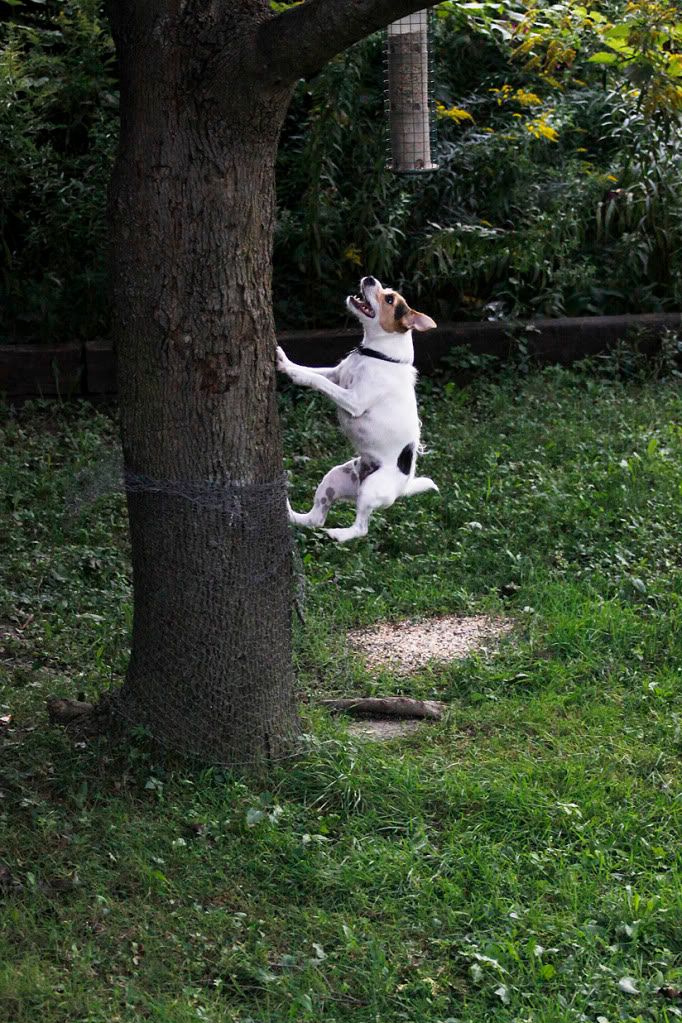 Let's examine the dog mind: Every time you come home, he thinks it's amazing. He can't believe that you've accomplished this again. You walk in the door. The joy of it almost kills him. "He's back again! It's that guy! It's that guy!" ~ Jerry Seinfeld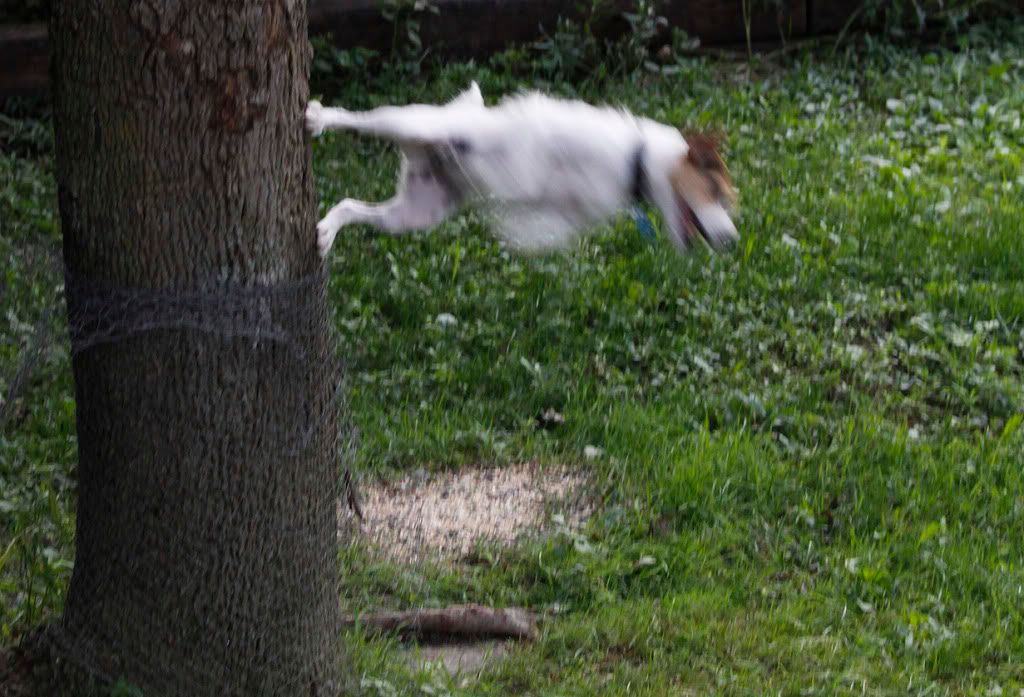 It sometimes takes days, even weeks, before a dog's nerves tire. In the case of terriers it can run into months. ~E.B. White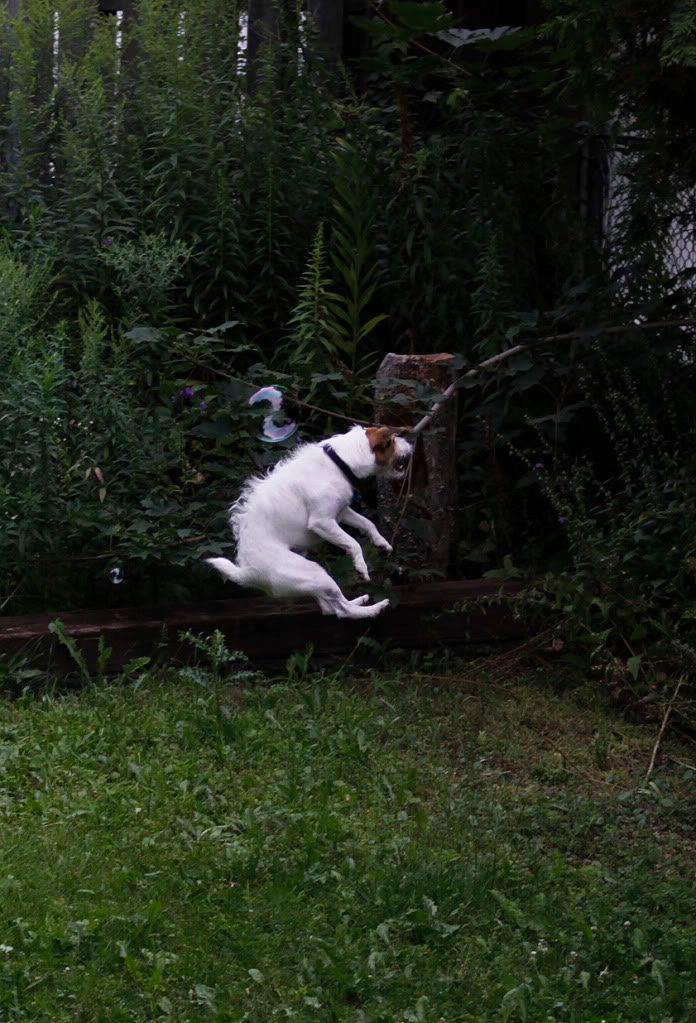 Dogs laugh, but they laugh with their tails. ~Max Eastman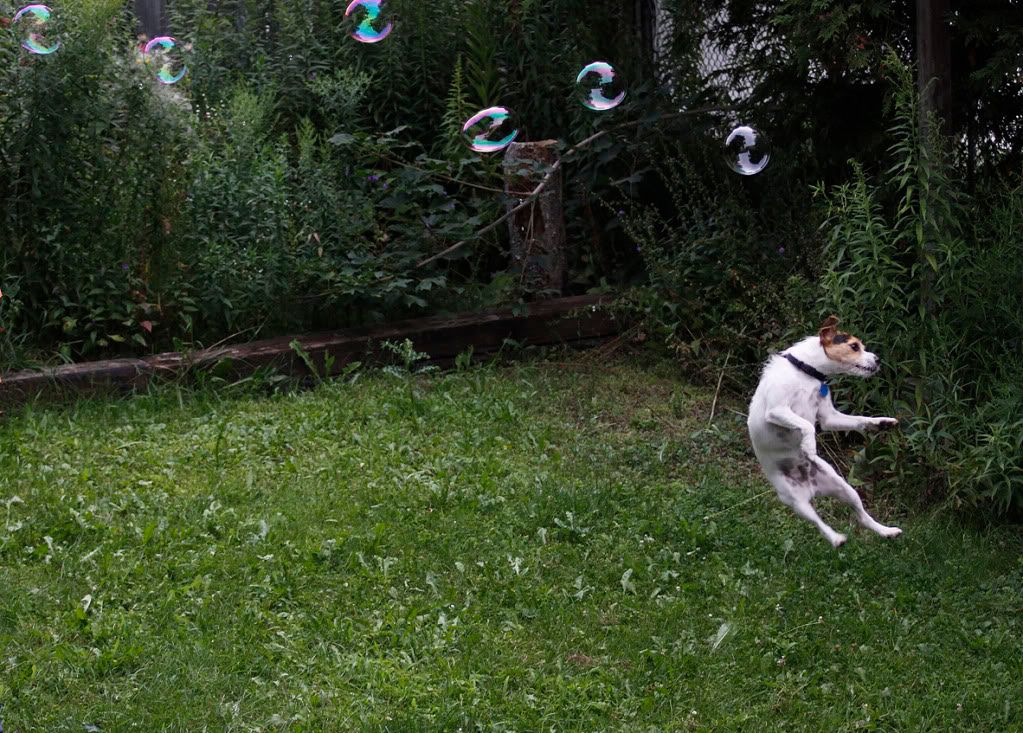 I wonder what goes through his mind when he sees us peeing in his water bowl. ~Penny Ward Moser
They say the dog is man's best friend. I don't believe that. How many of your friends have you neutered? ~Larry Reeb
A door is what a dog is perpetually on the wrong side of. ~Ogden Nash
Dogs act exactly the way we would act if we had no shame. ~Cynthia Heimel
Back in a few days with some more photos.