All images were shot around my beautiful park pond, just a few steps from my front door. Come walk with me, will you?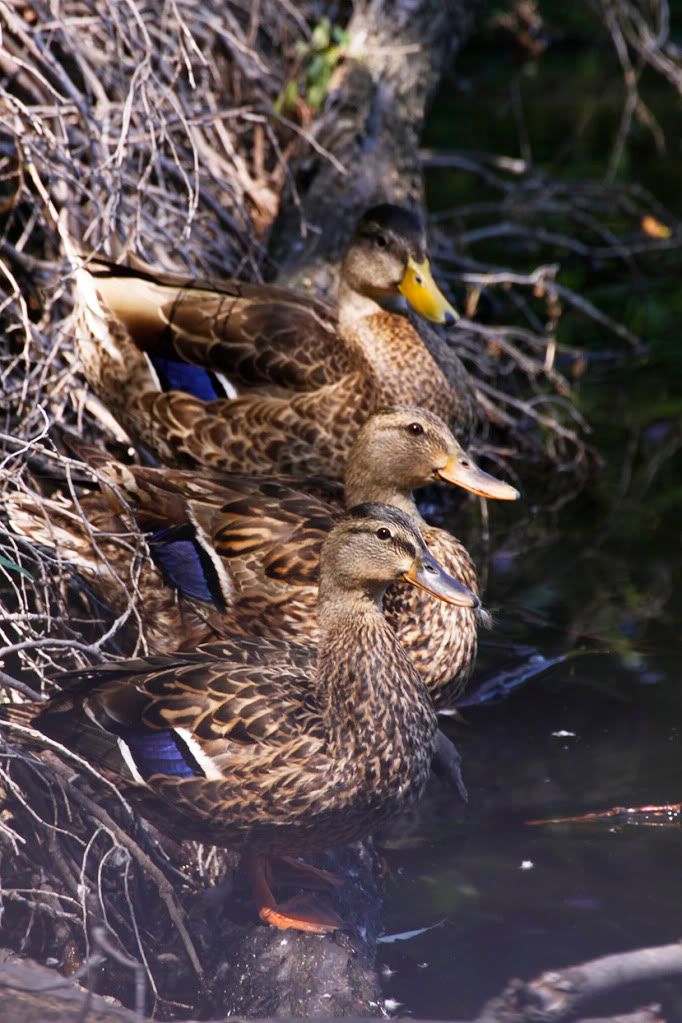 On this very hot day, three Mallards took shelter in the brush of an old fallen tree. The dappled sunlight danced on their moulting feathers.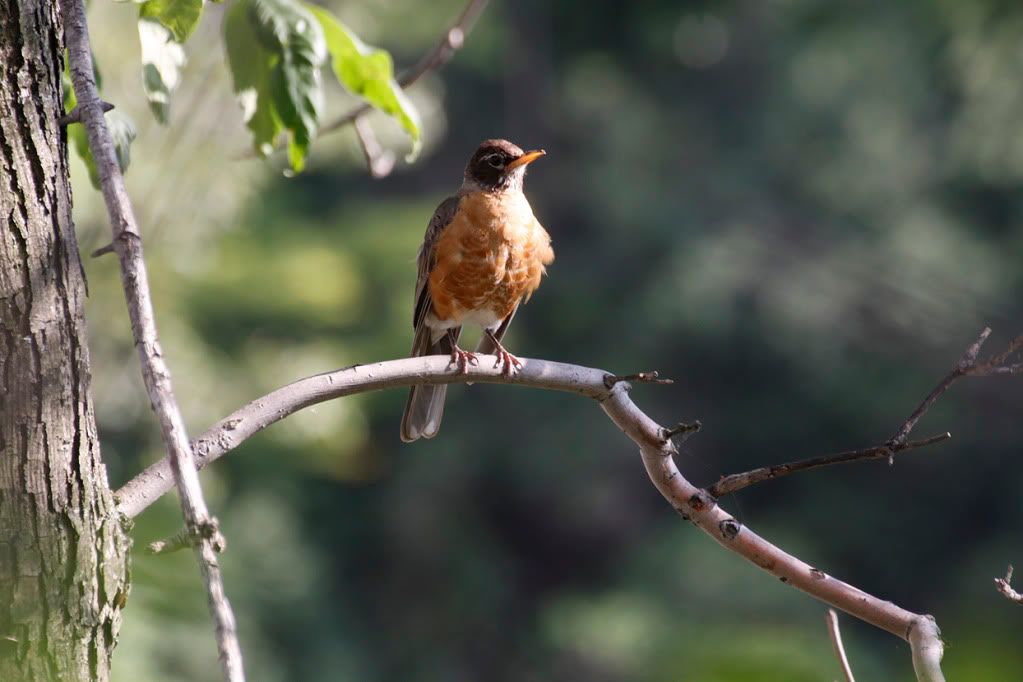 This young robin was singing a cheery song. I interpreted its music as "Come take my picture!"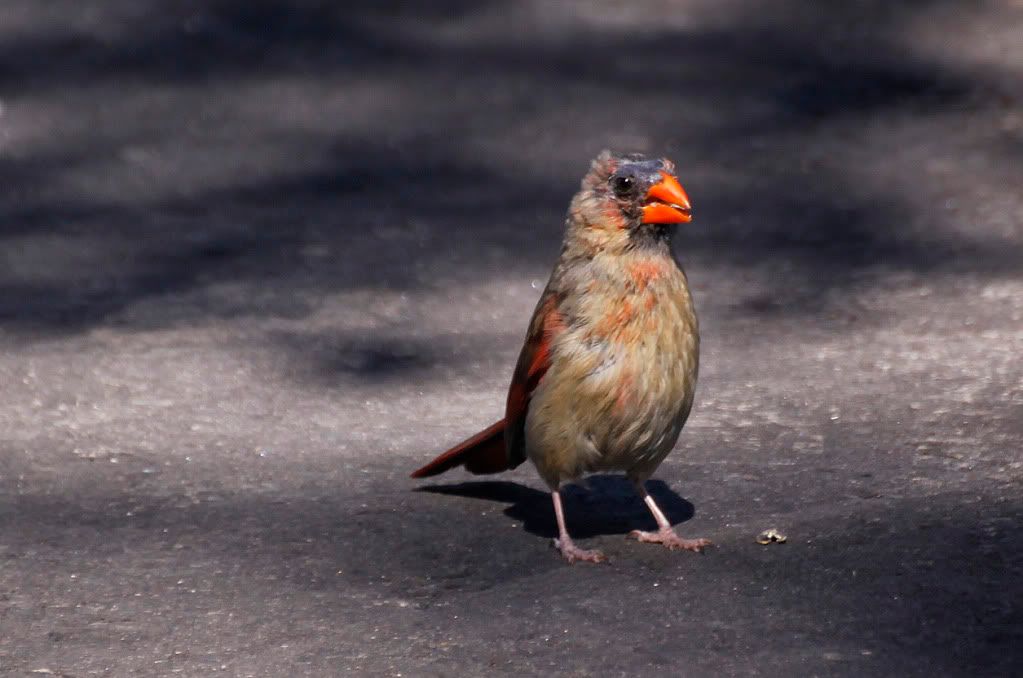 A pretty female cardinal hopped along the path, close enough to wander into camera range. There's a family or two of those residing at our park.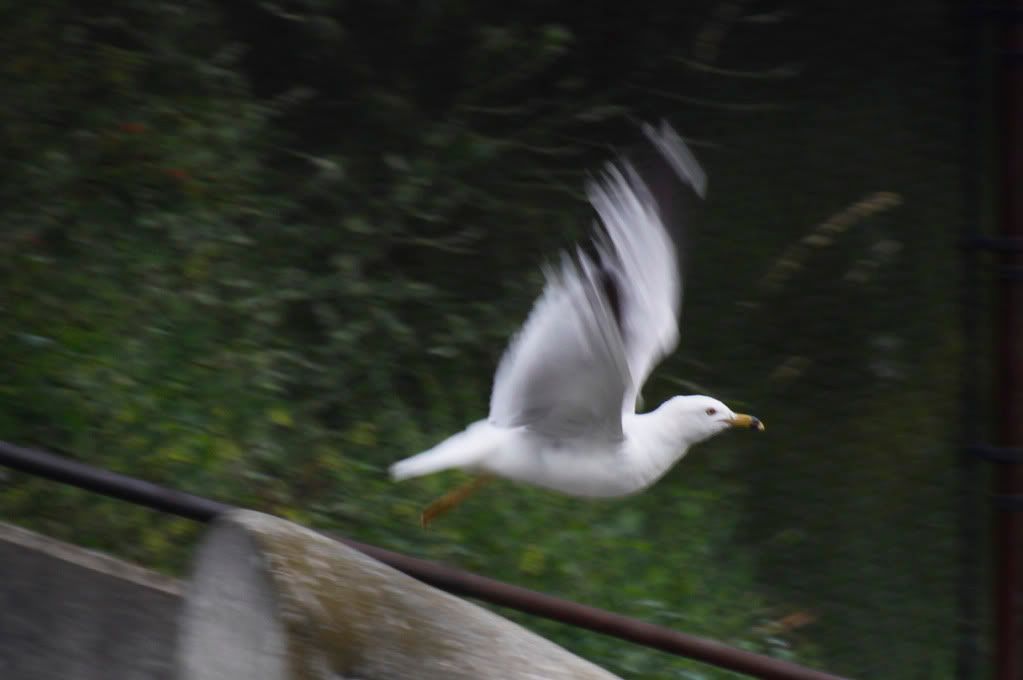 Like most bodies of water, ours has the ubiquitous sea gull. This one was just shooed off by the newcomers to our lake...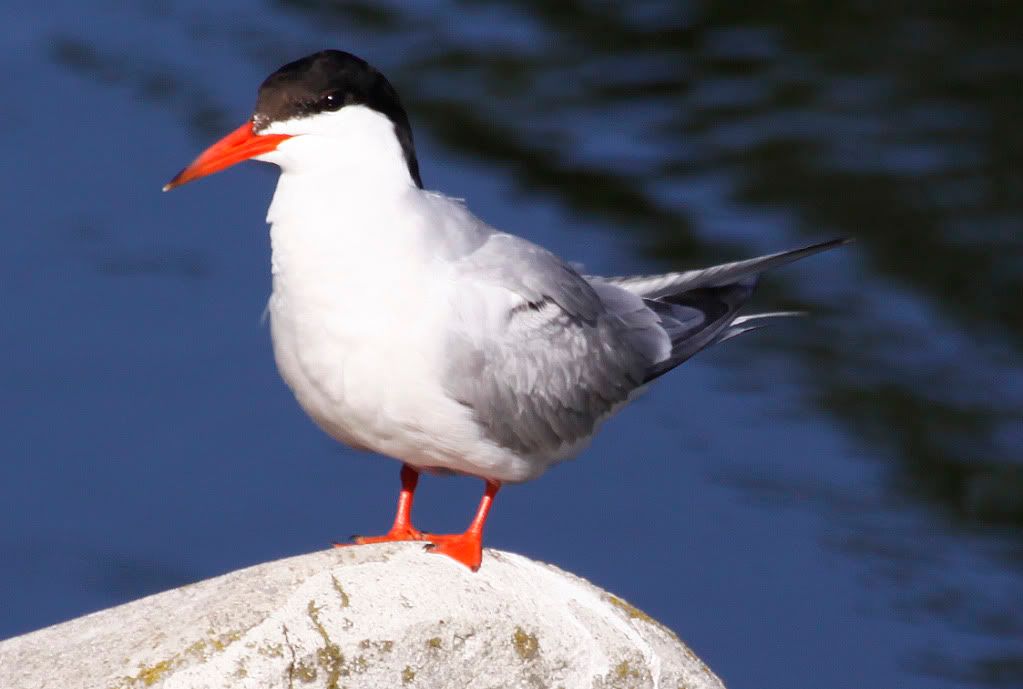 The Caspian tern. There's a family of them which we've seen daily for the past few weeks. The parents seem to be teaching the young to fish. They're a noisy lot, and very difficult for me to capture in flight.
But I did. Hopefully it won't be the best shot I'll ever get but for now, I wanted to share this elegant, streamlined bird.
This feather was floating in the water close to the dock - just not close enough to reach. It might belong to a gull or a tern.
Along with gulls and terns, we have several species of fishing birds. Among them, is this magnificent beauty - the Great Blue heron. He's a regular visitor each spring through autumn.
Earlier in the week I was gifted with seeing two of them in flight together. Unfortunately, I wasn't able to get a really clear shot of them but I was so thrilled about seeing the pair, that I wanted to share anyway.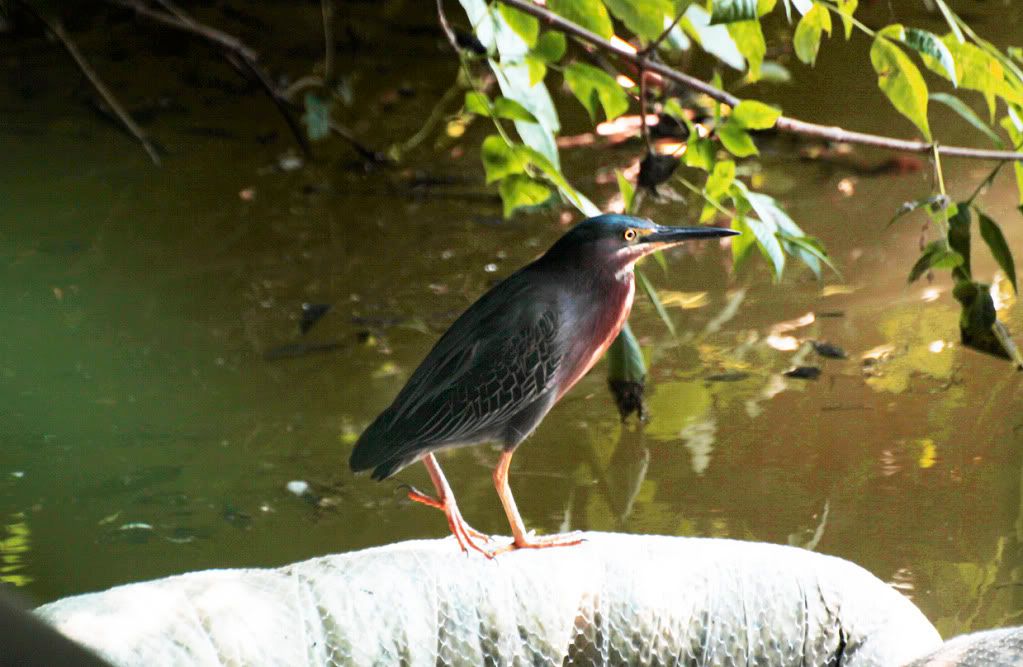 This is a related bird - smaller but every bit as lovely. He's the Green heron. I've only seen him once before at this pond but this year, he's a regular visitor.
Another fishing bird is the beautiful Belted Kingfisher. You can hear his rattle-like cry which announces his presence.
I suppose the fishing is decent at our little pond. This is a relief to know after last spring's infuriating oil spill which killed a few of our beautiful Canada geese. It's been wonderful to see life thriving at my little oasis. Thanks for joining me on my walk.



This was a scheduled post. If all goes according to plans, we're probably back up at the cottage for a few days. I'll be around to read comments and catch up with your blog posts shortly after I return.