My good bloggie buddy,
Daryl
always tells me never to apologize for real life getting in the way of my blogging schedule, so I'll take her fine advice and simply explain instead.
I'm having a fun, busy summer which keeps me away from an internet connection 85% of the time. This gives me little-to-no time to prepare posts, reply to comments and visit your wonderful blogs. It also gives me no real time for preparing the Posts of the Week.
I will get back to my usual blogging schedule eventually but for now, I'm spending a lot of time with
Frank
up at his cottage and I'll soon have the opportunity to spend some time with my older son, whom I've not seen since early summer.
In the meantime, if you're craving some new blogs to read, please check out
Jillsy
who has begun her own Thursday posts of the week which she calls Blog Hop. If it's photos you're here to see, I'm hoping to schedule a few light posts of a couple of images each for the next little while.
I will get back to my usual routine of posting, responding to comments and of visiting your blogs once cottage season has settled down again. Until then, I hope you'll understand my semi-absence.
Below are a couple of photos which I hope you'll enjoy. See you in a scheduled post soon.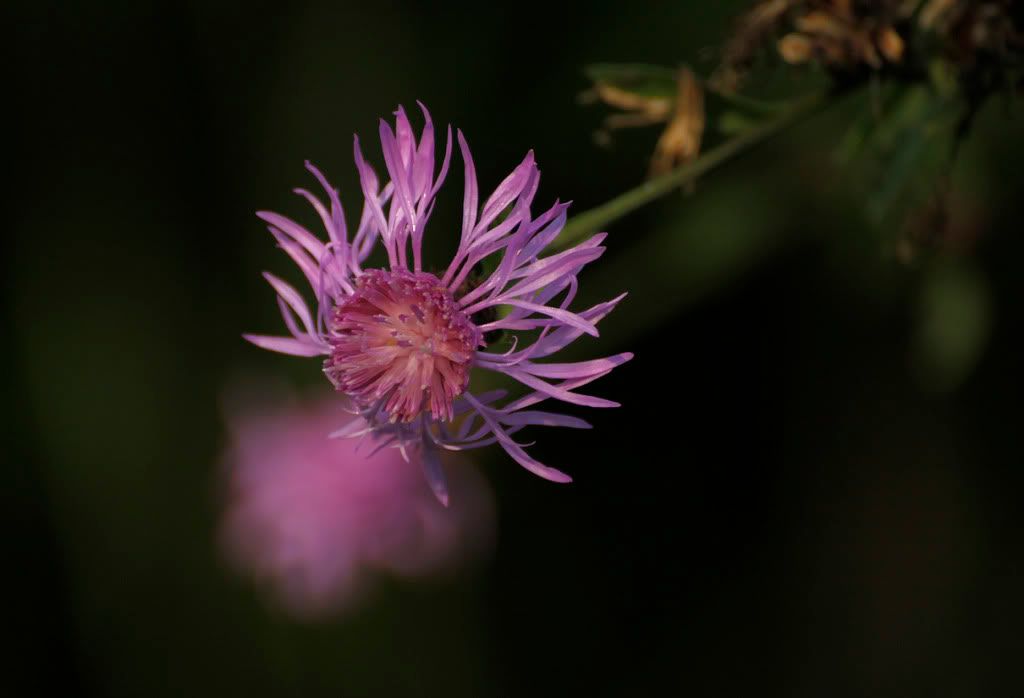 A tiny, simple bloom captured with my zoomie lens from across the way.
Some of Frank's newest acquisitions which he hopes to introduce to some walleye soon.