As promised, here is a mini post which I scheduled to appear while I'm back up at the cottage. I'll catch up with you folks sometime after cottage season winds down.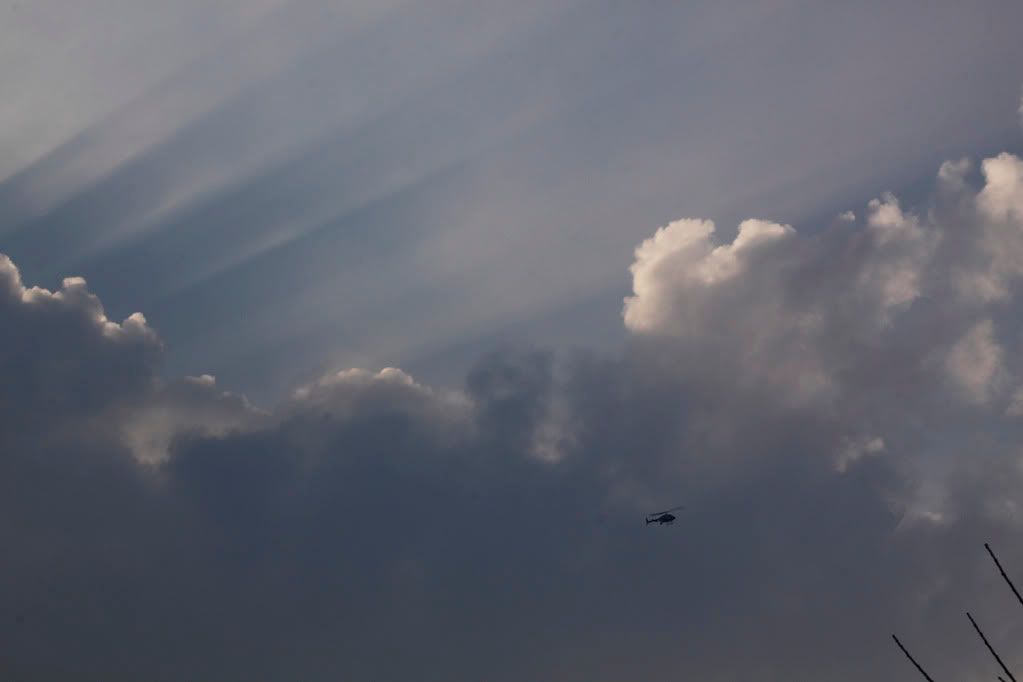 While walking Benny in the fields across from Frank's place, the clouds and sunlight made for a dramatic sky. The helicopter was bonus.
And speaking of flight, this young man is Winston, my neighbour across the street, and big brother to baby Lily who was featured a few posts back. He and his Dad were flying this glider around in the park, one afternoon. I think this boy will be a pilot one day.
Another scheduled mini-post coming up soon!