This is a scheduled post. As you read it, I should be up at the cottage enjoying the lake, fresh air, fishing, evening fires, great company and possibly a new baby raccoon or two. I'll also keep an eye out for Sugar and Spike. I'll be back to visit your blogs and reply to your comments in a few days.

While walking around snapping photos, it's important to remember to look up occasionally. Springtime offers many interesting subjects above eye level. I hope you'll look up and enjoy the following photos.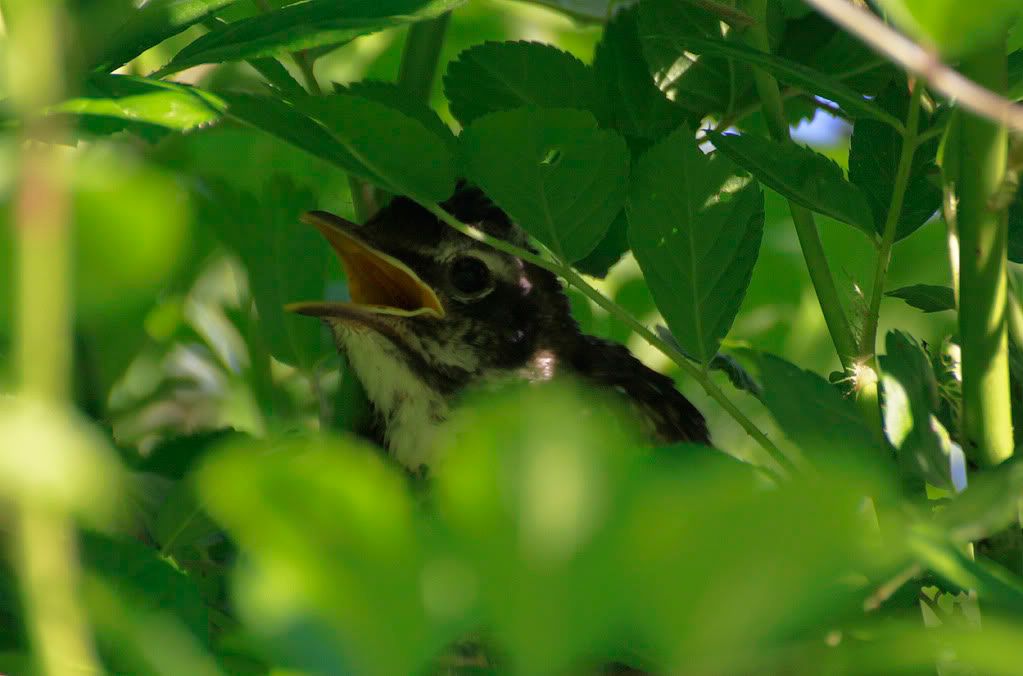 Up on a branch of a tree in the park, this young robin calls to its mother to come feed him.
In my back yard, two sparrow fledgelings sit patiently for their mother to scoop up some seed and feed it to them...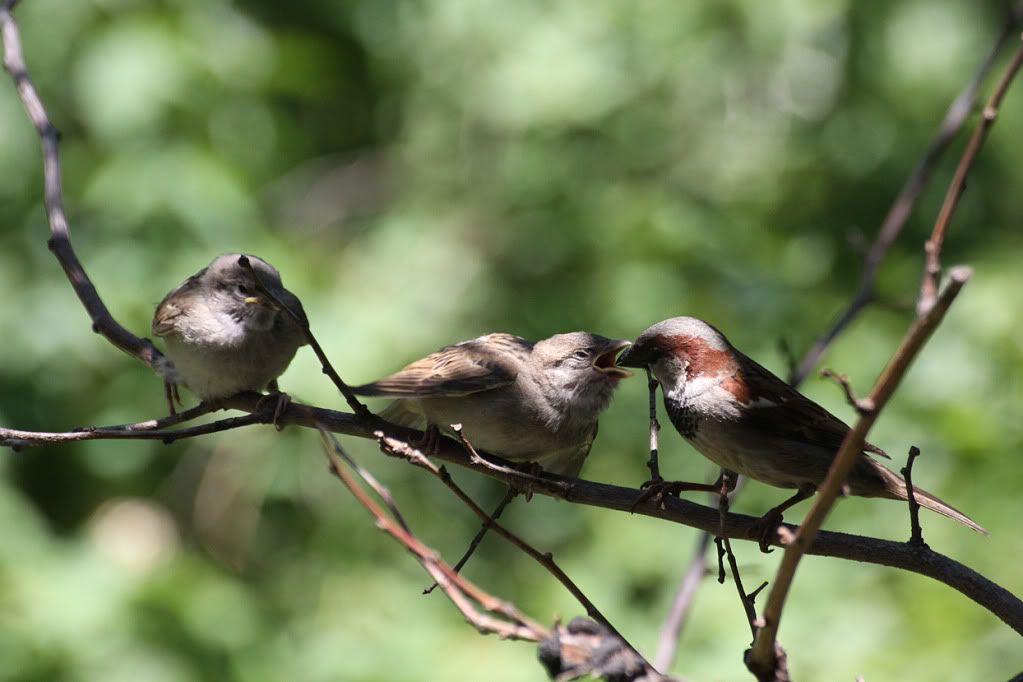 .. which she most tenderly did.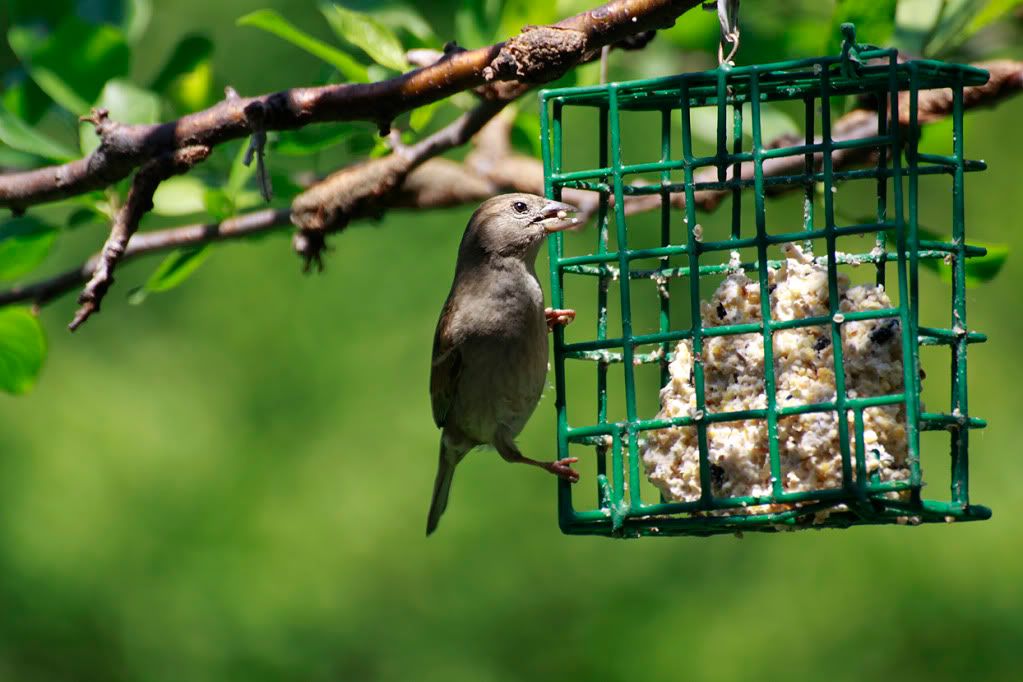 This little cutie had no trouble helping itself to the suet.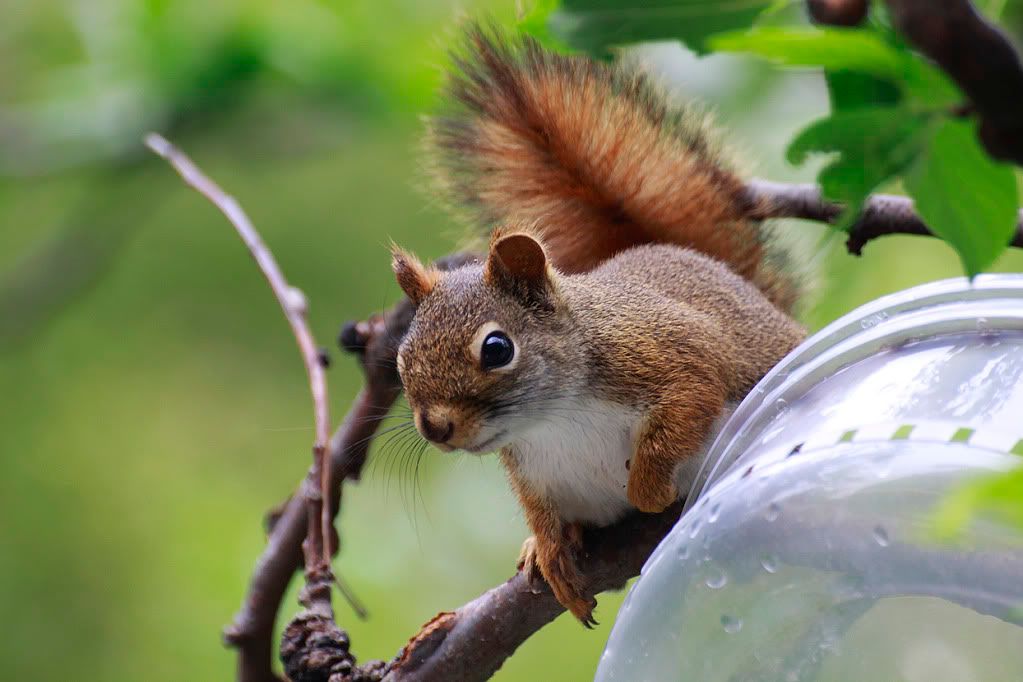 Much to my surprise, this red squirrel appear in my back yard one afternoon. I've only ever seen them up north in cottage country and never in the city before. He soon scampered up the tree to figure out how he could help himself to some goodies at the feeder.
A robin, perched on a fence post had just found something interesting to eat.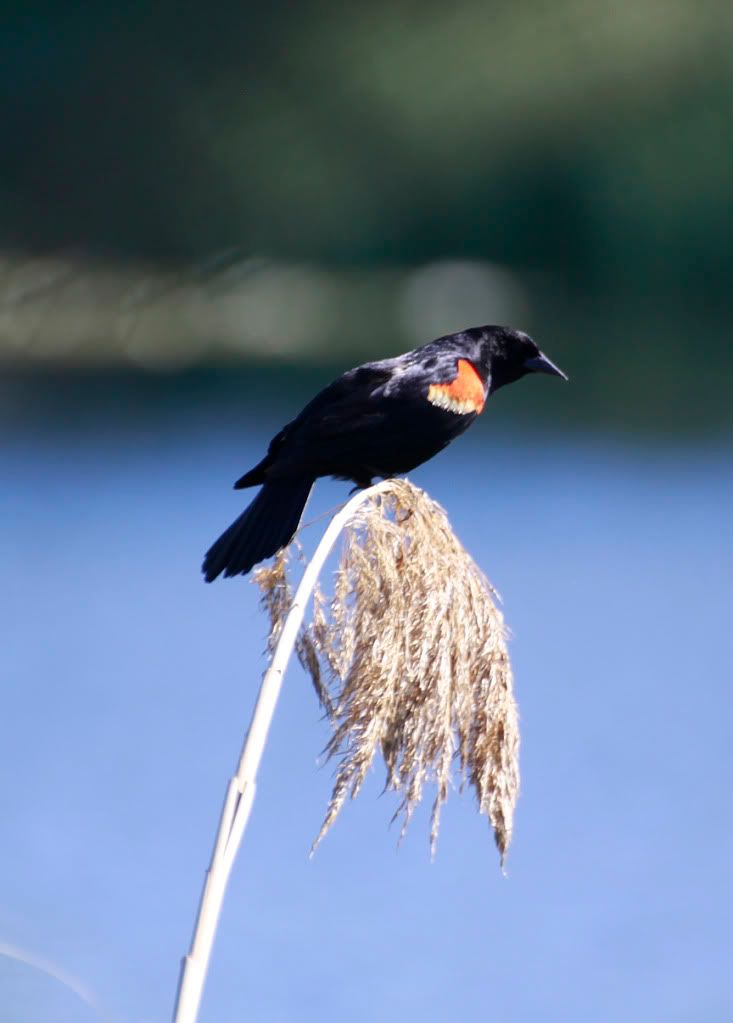 While walking around one of our nearby ponds, this red-winged blackbird was sitting atop this stalk, singing his happy little song.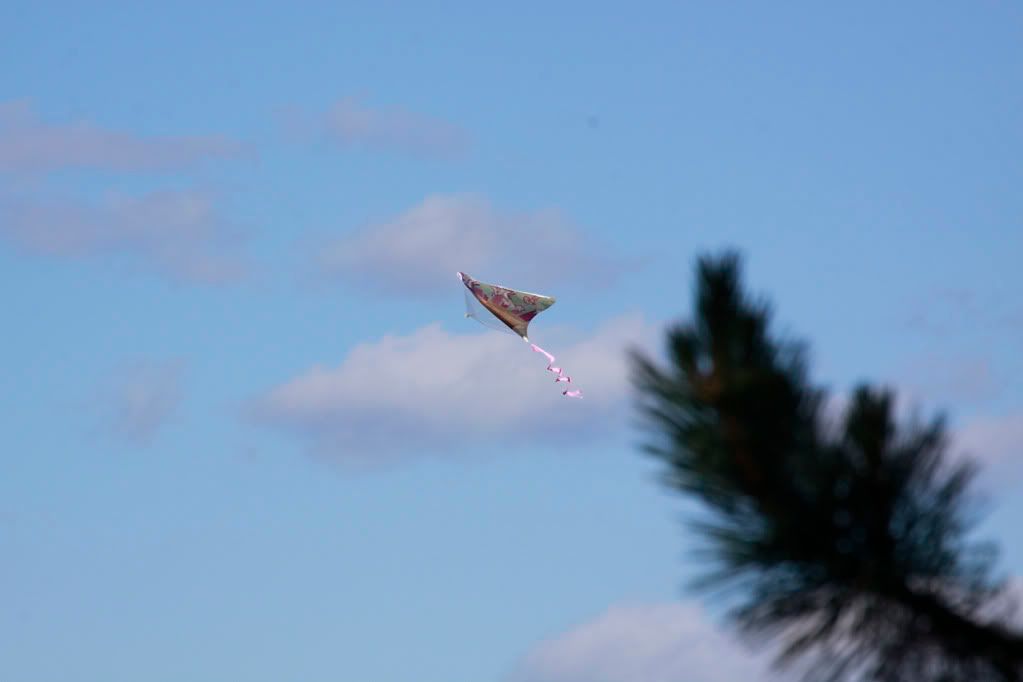 Soft pink clouds matched the tail of this colourful kite. Who could it belong to?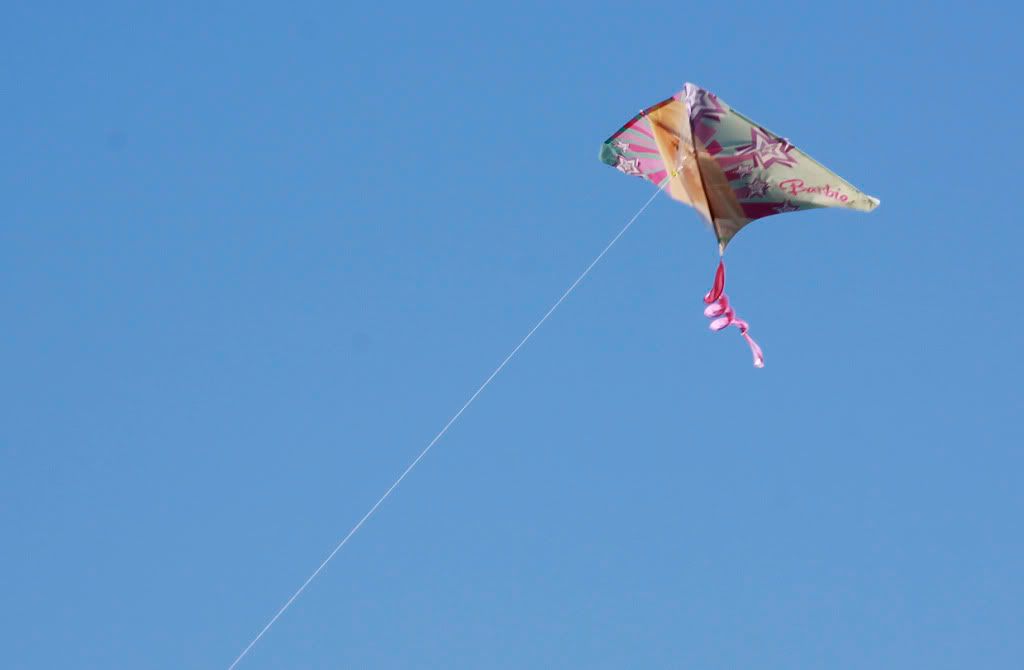 Oh, it's Barbie.
Near Frank's place this housetop supports a weather vane which appears to be a heron in flight.


Thanks for joining me on this walk. Things sure are looking up.