In conjunction with the graduation and commissioning ceremonies, Royal Military College holds a Sunset Ceremony on the Thursday night between the two events.
The crowd fills the stands in the parade square as the sun begins its descent in the western sky.
RMC Sandhurst Military Skills Team demonstrated the rappelling skills,
among many others
they've learned and used in competition against military academies in other countries such as Royal Military Academy Sandhurst in the UK and West Point in the US. They are the proud World Champions for 2005, 2006, 2007 and 2009.
The Naval Gun Run was first used toward the end of the 19th century and into the 20th as a means to supply the army with artillery support. The guns were removed from their fixed mountings on naval ships and transferred to shore, where naval crews fought alongside the army troops.
Old Eighteen refers to the first 18 cadets who entered RMC in 1876. Tradition dictates that first year cadets are required to memorize their names. The Old Eighteen Historic Drill Team demonstrated the daily training as first learned over 130 years ago.
Shortly afterward, the Old Eighteen were attacked by the faux enemy.
We lost one of our best.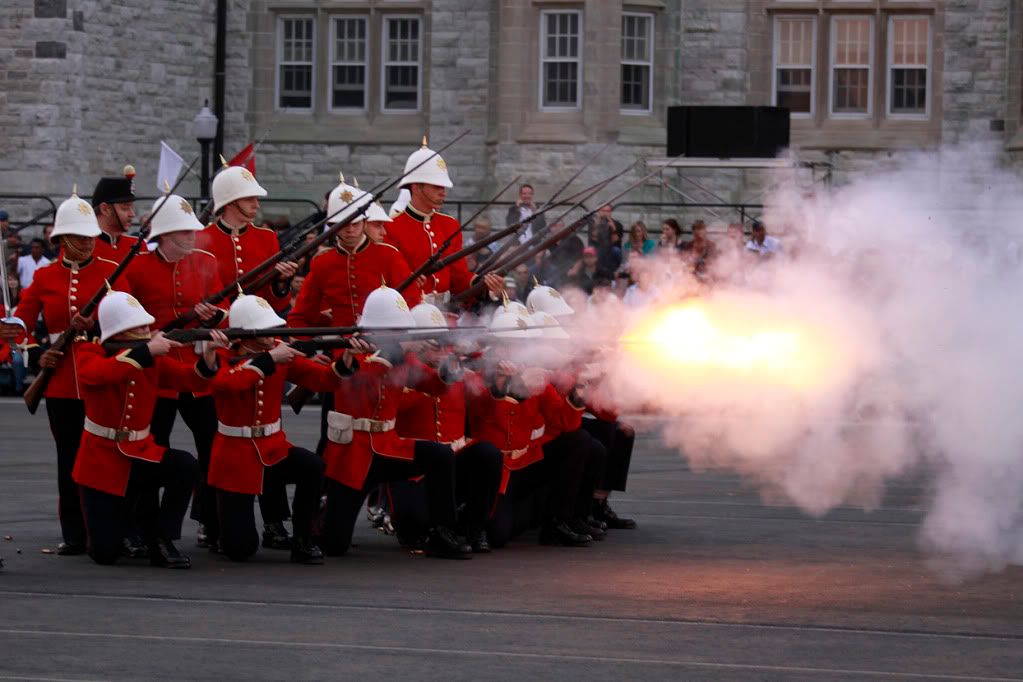 Ready, aim... fire!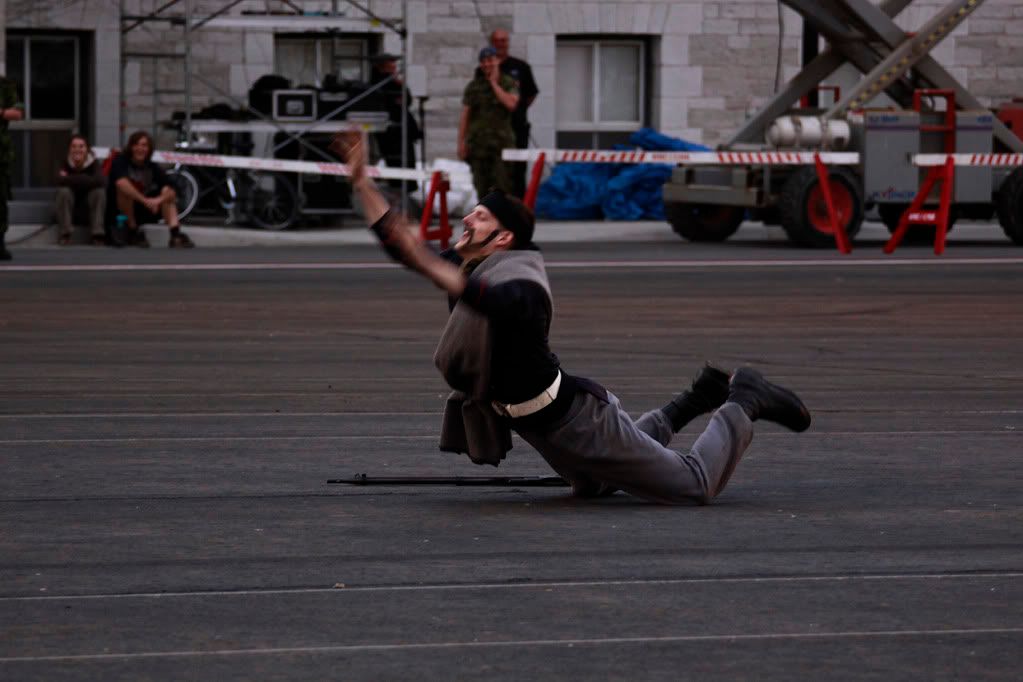 They had their share of casualties too.
Our guys charged in and put an end to this war once and for all.
I'll be back with Part Two on Sunday.