"But I see your true colors
shining through

I see your true colors

And that's why I love you

So don't be afraid to let them show
Y
our true colors

True colors are beautiful

Like a rainbow."

~Billy Steinberg and Tom Kelly

Spring is such a colourful time of the year. Below, are a few photos of some of the many hues I've seen over the past couple of weeks. I hope you enjoy them.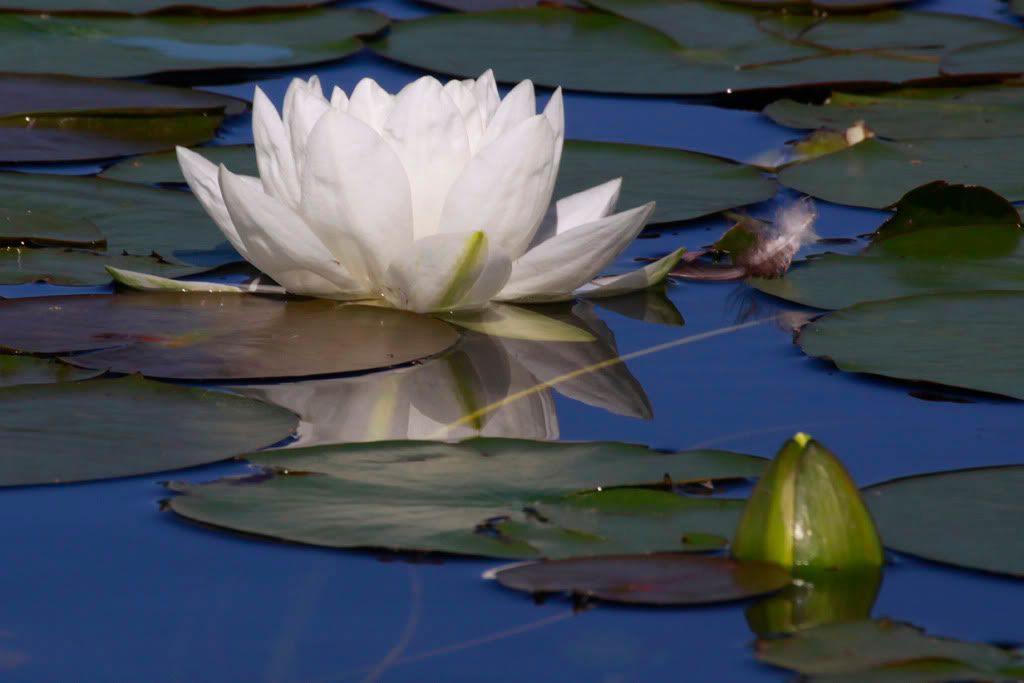 Up at the pond - a fifteen minute walk from home,

white

water lilies are in bloom. Can you see the downy goose feather off to the right?
"Rapaciously we gathered flowery spoils
From land and water; lilies of each hue,
Golden and white, that float upon the waves,
And court the wind."
~Wordsworth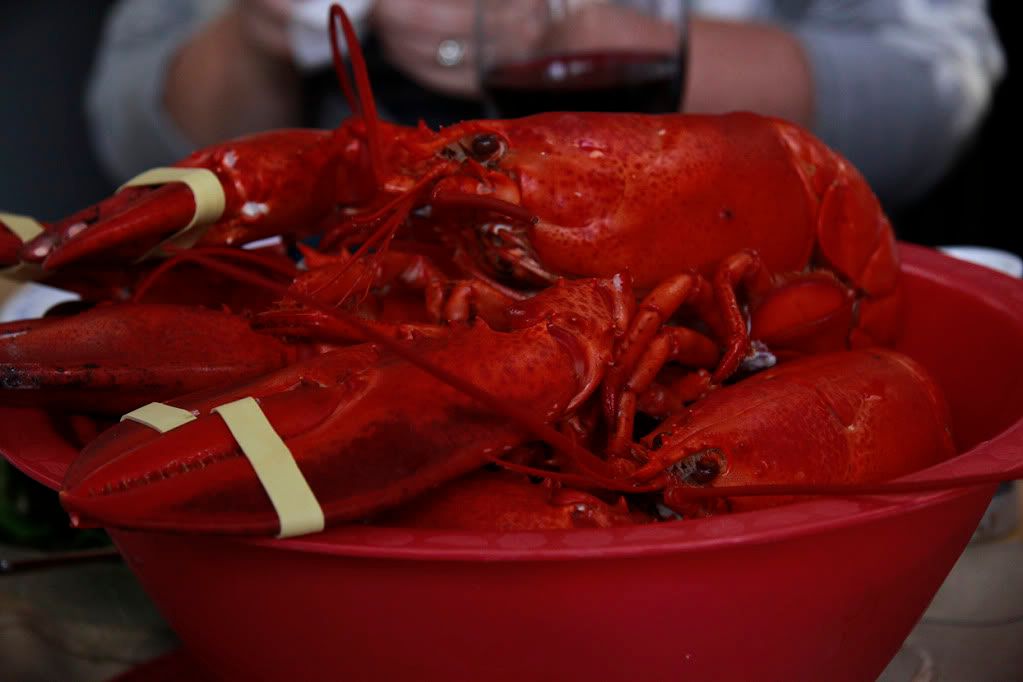 Some of the neighbours got together to share these bright

red

lobsters and other goodies one Saturday evening. Hopefully, the crustaceans weren't

claws

trophobic - they were packed in there like sardines.
"And like a lobster boiled, the morn
From black to red began to turn"
~Samuel Butler
"I think it pisses god off if you walk by the colour purple in a field somewhere and don't notice it"
~Alice Walker
This adorable

yellow

gosling was one of only two left to a mother goose up at the same place where the lily pads were blooming. They're very comfortable around people in that park, and came up on shore and settled down for a nap a few feet away from where I was sitting.
"Yellow-colored objects appear to be gold"
~Aristotle






The

Blues

Brothers - my handsome son, Alex holding our cool young neighbour, Winston. Both happened to be wearing

blue

sunglasses that day. Don't they make a cute matching set?
"Where did you come from, baby dear?
Out of the everywhere into here.
Where did you get your eyes so blue?

Out of the sky as I came through."
~George MacDonald
A beautiful

orange

poppy which grew in Frank's back yard. Their bloom time is short-lived but brilliant.
"Orange is red brought nearer to humanity by yellow."
~Kandinsky
I found this tiny
silver
flower on the pavement in the park. I think it was probably a child's press-on earring. I just like the way it sparkled. I might be part cat.
"Let the rain kiss you.
Let the rain beat upon your head with silver liquid drops.
Let the rain sing you a lullaby."
~Langston Hughes
This

pink

peony was photographed through the opening of a chain link fence. I never saw the little insect about to land on it until after I uploaded the photos. I also have one shot which shows the insect on the flower. Go on and have a quick look at that here. I don't mind waiting.
"Slow buds the pink dawn like a rose
From out night's gray and cloudy sheath;
Softly and still it grows and grows,
Petal by petal, leaf by leaf."
~Susan Coolidge
I saw these

green

canoes (and that red-winged blackbird) stacked up when we went for a drive near Frank's place last week. He's used to me asking him to stop so that I can take a photo. Thanks, Frank.
"The Owl and the Pussycat went to sea
In a beautiful pea-green boat."
~Edward Lear
I hope you enjoyed my colourful day. Thanks for joining me.