Three weeks have passed since the trees looked like this, but since I have these photos to share, I'll take you back to late October, and the fire of autumn. Please remember to click to enlarge.
"Ho! for the leaves that eddy down,
Crumpled yellow and withered brown,
Hither and yonder and up the street
And trampled under the passing feet;
Swirling, billowing, drifting by,
With a whisper soft and a rustling sigh,
Starting aloft to windy ways,
Telling the coming of bonfire days."
~ Grace Strickler Dawson
"When the trees their summer splendor
Change to raiment red and gold,
When the summer moon turns mellow,
And the nights are getting cold;
When the squirrels hide their acorns,
And the woodchucks disappear;
Then we know that it is autumn,
Loveliest season of the year."
~ Carol L. Riser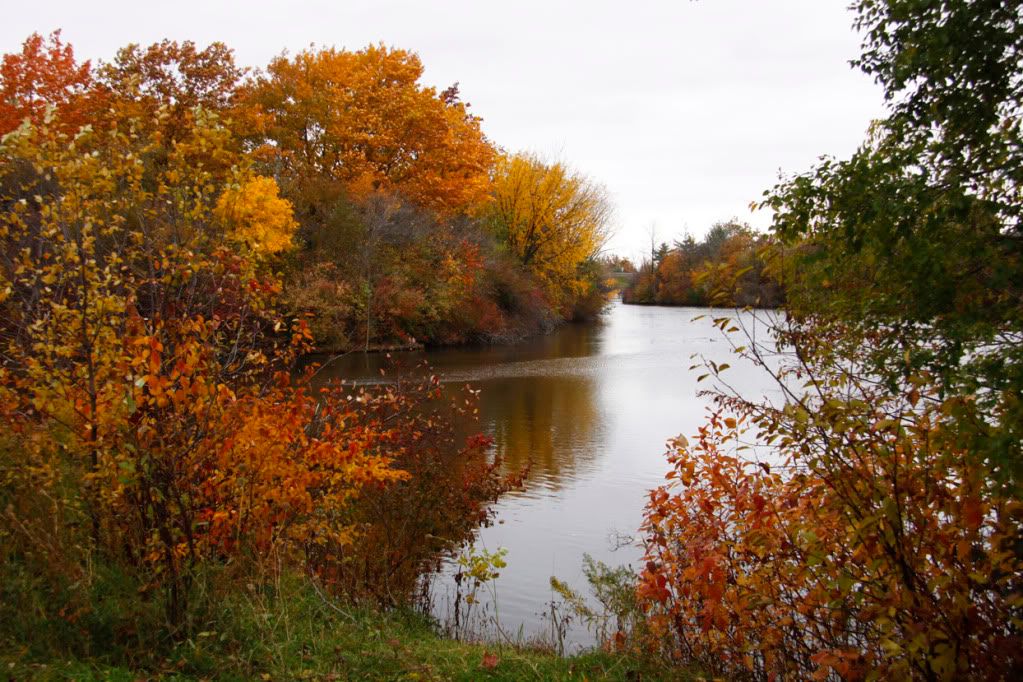 "Autumn burned brightly,
a running flame through the mountains,
a torch flung to the trees."
~ Faith Baldwin
"It was one of those perfect English autumnal days which occur more frequently in memory than in life."
~ P. D. James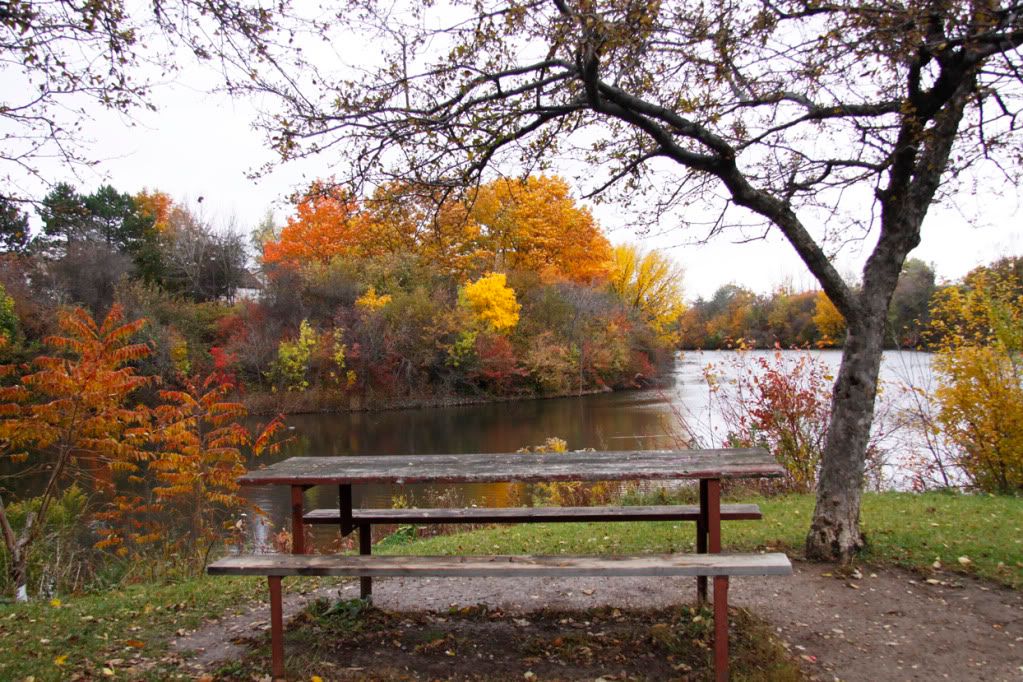 "I cannot endure to waste anything as precious as autumn sunshine by staying in the house. So I spend almost all the daylight hours in the open air."
~ Nathaniel Hawthorne
"Delicious autumn! My very soul is wedded to it, and if I were a bird I would fly about the earth seeking the successive autumns."
~ George Eliot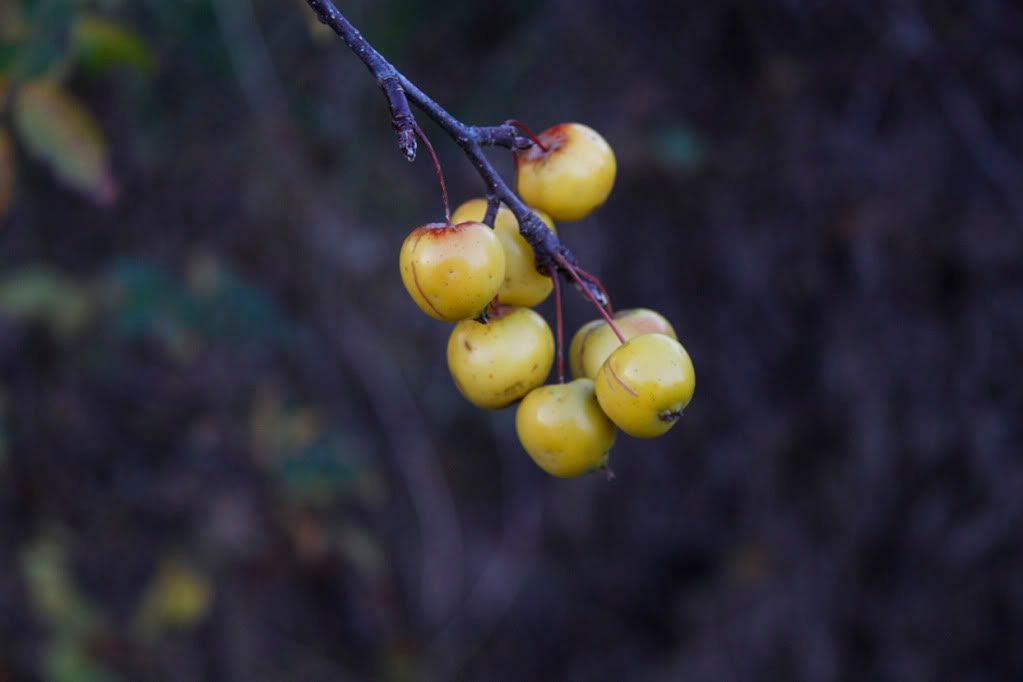 "Autumn, the year's last, loveliest smile."
~ William Cullen Bryant
"Every leaf speaks bliss to me,
Fluttering from the autumn tree."
~ Emily Bronte
"The milkweed pods are breaking,
And the bits of silken down
Float off upon the autumn breeze
Across the meadows brown."
~ Cecil Cavendish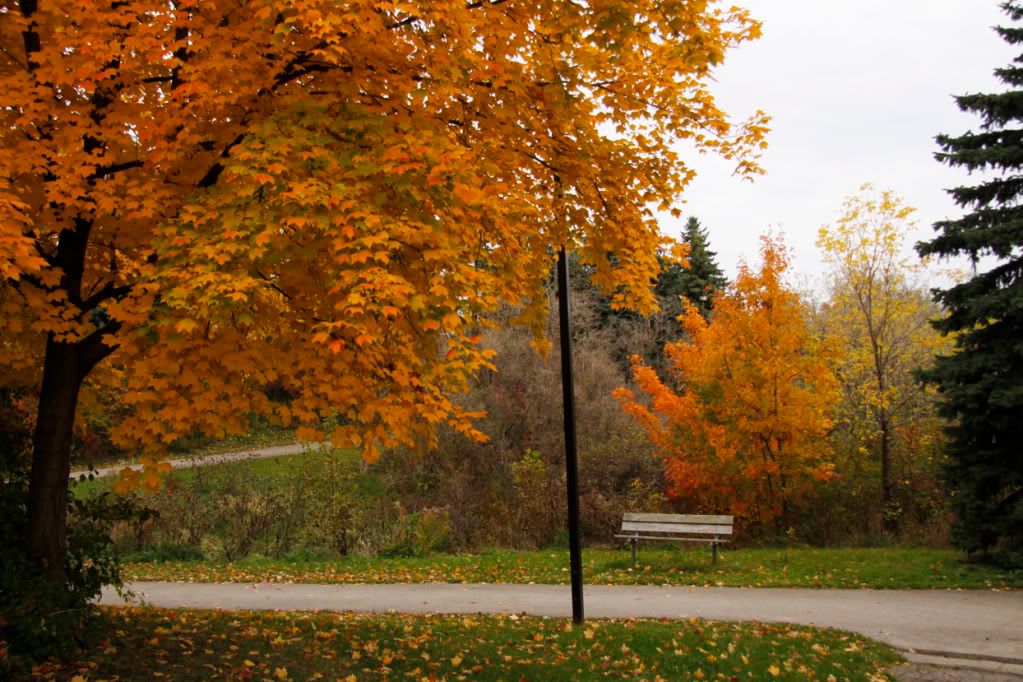 "A tangerine and russet cascade of kaleidoscopic leaves, creates a tapestry of autumn magic upon the emerald carpet of fading summer."