Below are a few more photos from our early March trip to Campbelford. The first several shots were shown on the previous post.
When I went for a walk on the afternoon of our arrival, I headed for the bridge over the Trent river just a few minutes walk into town. Along the way I saw this sundog hiding behind the branches of a tree.
From the bridge, I could easily see our motel. The area with the wooden fence an the mature trees is where we stayed.
Here's a late afternoon view of the bridge from ground level...
And into the evening, we could see the bridge from our motel room balcony.
This is the cozy restaurant where we had our yummy dinner (and Shiraz!).
The cutlery was placed in an interesting way.
An old floppy hat, purse and gloves so that there's no mistaking this for the men's room.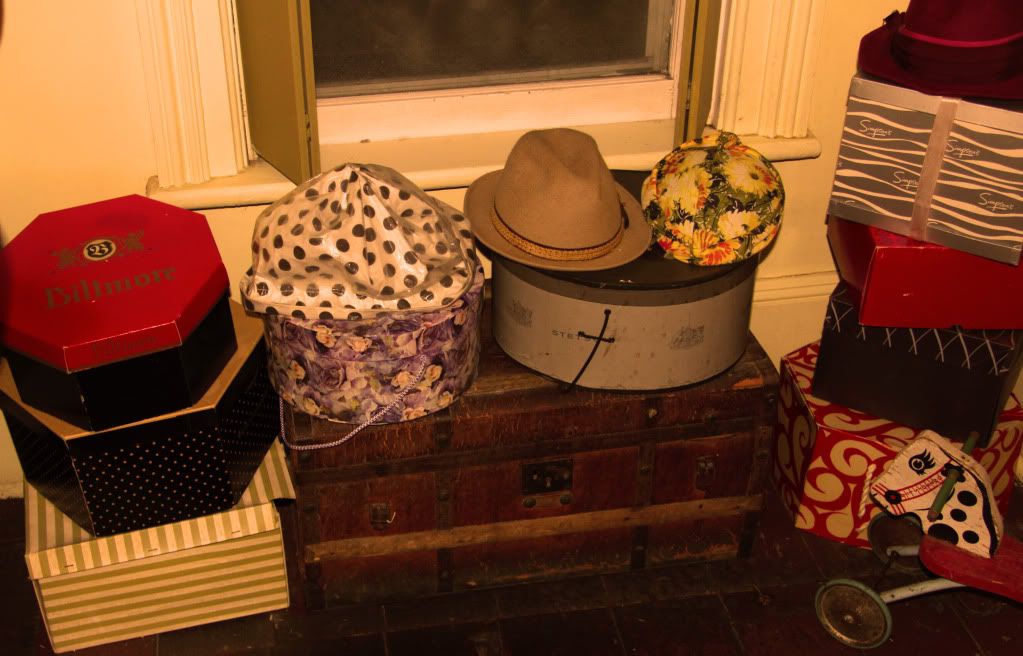 Behind the ladies room door were numerous hats, hat boxes and antique items.
Back at our motel room we relaxed and watched some television. My favourite current situation comedy is The Office but the incredibly funny and tender new show, Modern Family has quickly become a very close second. What's
your
favourite sitcom?
While you think about it, here's another look at that wonderful sunrise as it appeared the following morning.
Talented artist
Janet Donald Wrigh

t
whose whimsical art was featured in my
Felines, Feathers
and Fins
post earlier this month, now has her own blog. Janet is even crazier than Frank and I because she lives with not one, not two but
three
Jack Russell Terriers. Please head over to
Instant Karma
where you can welcome Janet to the blogosphere, and meet her wild little trio, Lucy, Maggie and Bob.