Over the last few weeks,
Frank
and I have taken a few different day trips through part of southern Ontario. Below are a few photos taken from one of them, a couple of weeks back. I hope you enjoy them and please remember to click on each of them to enlarge.
One of my favourite things to do while Frank is behind the wheel is to try my hand at drive-by shootings. I liked this red barn in sunlight and shadows. The snow is long-gone now that we've had a few days of 18C (64F).
Another drive-by revealed this lone bench in the middle of a snowy field.
This tree caught my eye from a long way off. I liked how its branches reached out for sunlight.
In Alderville, Ontario, there's a native art outlet called Smoke's. Somewhere down the road, I'll probably be featuring a few of what I believe are their best pieces of art. Today, I'm just including some colourful items seen around their gallery - like these bald eagles which welcome visitors from their nest up on the roof.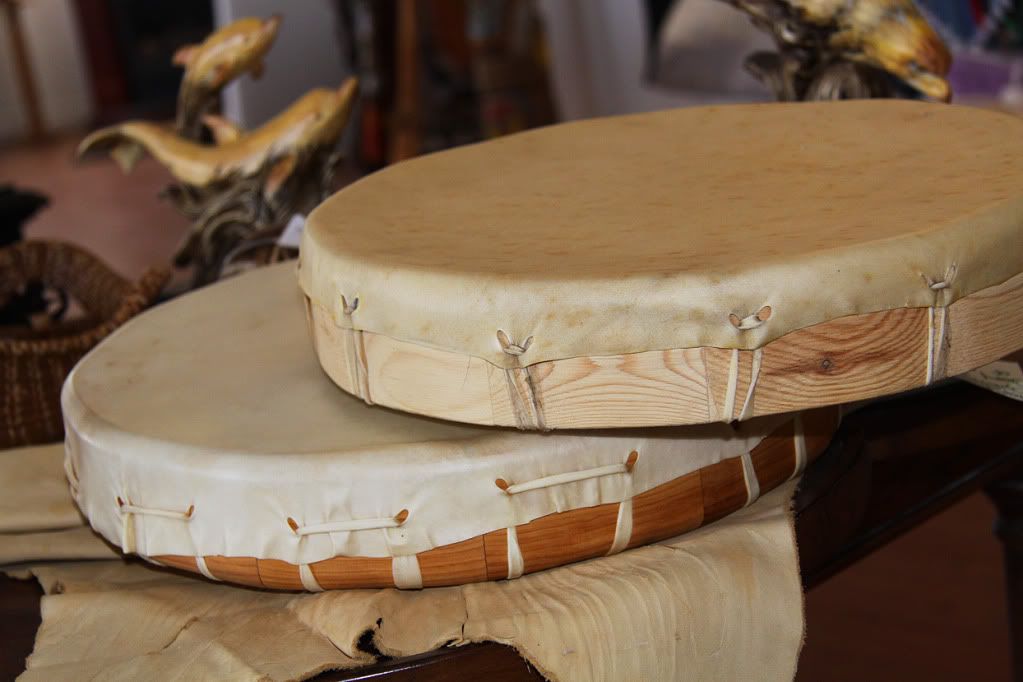 Native drums. Can you hear them?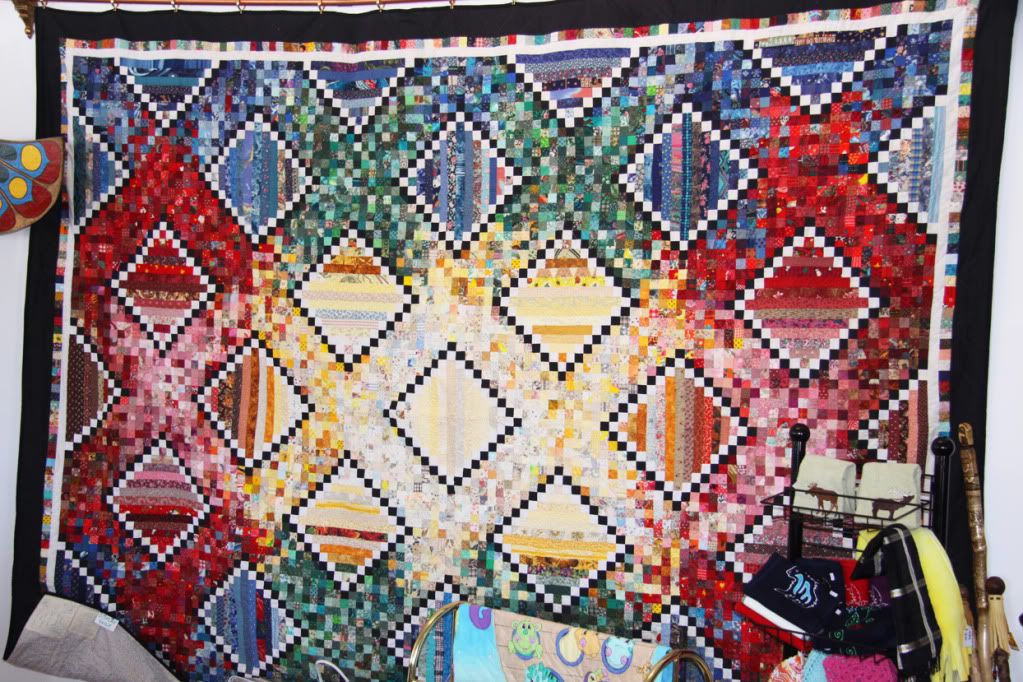 A colourful quilt hangs from one of the display walls. I love how one colour blends into the next.
A brightly painted totem pole stands proudly in one corner of the gallery.
A different place, this store sold hundreds of different beads. Their display made me think of my talented friend,
Dawno
who designs beautiful, beaded jewelery.
Back at Frank's place, a late afternoon walk reveals some of the damage done by the icy floods over the past couple of months. The underside of this apple tree is quite scarred. And it doesn't look like it will be too long before erosion sends it into the creek.
This handsome crow is keeper of the light standard.
For the second time in two days, I spotted a
Sundog
(not to be confused with my bloggy pal
Suldog
, although every bit as bright and colourful). This one reflected nicely in the large, muddy puddle on the path. It was a rubber boots kind of day.
At the end of an early spring day, there isn't much better than lighting a fire and sipping on a belly-warmer.
Thanks for joining me on this day.