When the winter gets rough and the photos become fewer, it's time to go back into the archives and explore a colour. This time

Orange

gets the luck of the draw. I hope you enjoy this warm and energetic hue. Please remember to click each image to enlarge.
A close up of the dazzling orange flower found in the bouquet featured in my previous post.
The setting sun does it part to warm brick, wood and the bare bones of this patio chair.
Tiger lilies joyously seek out the summer sun.
A game of dodge ball makes a splash as it bounces through a playground's water pad.
The gentle wings of summer flutter and dive into autumn so quickly - a metamorphic dance of vibrant colours.
Spindle berries produce brilliant colours as autumn approaches. Orange berries under magenta pods.
These rusty old gears have been weathered by exposure to many seasons of our Canadian climate.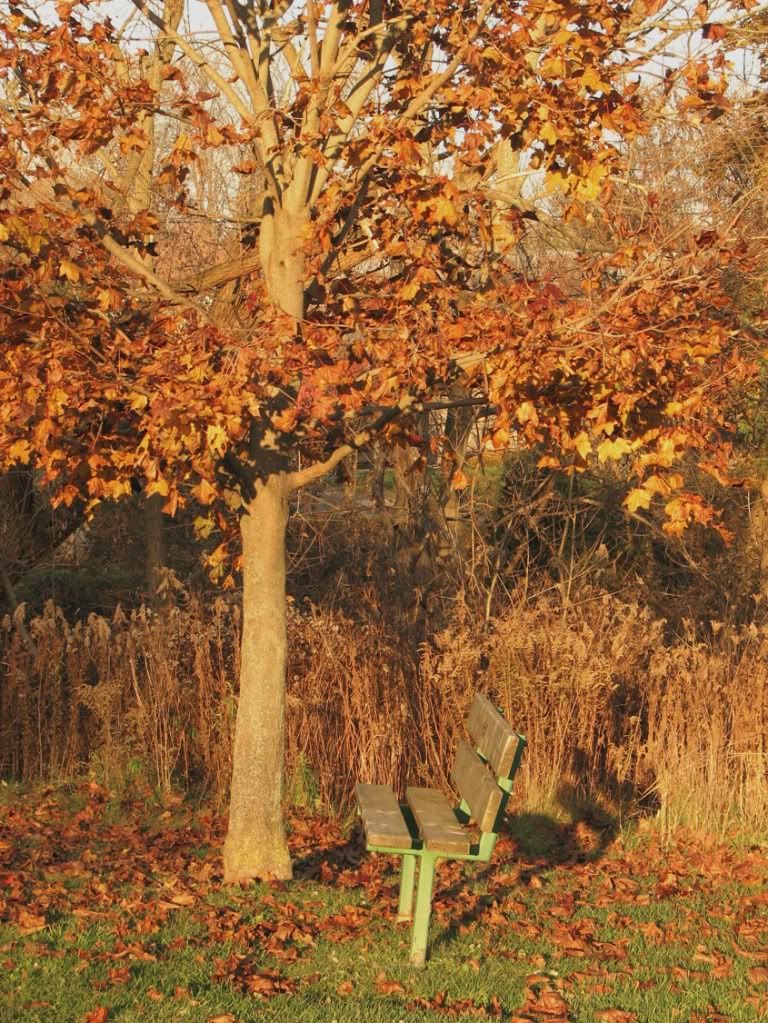 Fall is the season of orange. Trees magically transform from their summer greens to autumn's fire.
The late day sunshine illuminates this fallen oak leaf.
An ideal way to relax after a perfect day. Bottoms up!