Ducimus is Latin for "We Lead." It's also the motto of the Royal Canadian Infantry Corps with whom my son, will be an Officer after just one more year of training. Shortly after

this post,

Jeffrey and I discussed the possibility of writing a guest blog post for me, about how he views Canada's involvement in Afghanistan. He agreed, and that post appears below. The photos, as usual, are mine.
I promised my Mom that I would write a little something about Afghanistan and what it means to be a Canadian soldier. I will not go into the specifics of the mission, but I encourage people to take the time to educate themselves about the mission in which our soldiers are involved. So here is my take on Afghanistan and being a soldier.


In just over a year's time, I will graduate from the Royal Military College of Canada. When I do, I will have the honour and the privilege of leading some thirty or so of Canada's finest men and women. Every day, I put on my uniform and proudly wear the Canadian flag on my shoulder because I believe in this country and everything it represents.




People sometimes ask me why Canadians are fighting in Afghanistan and it is a difficult question to answer because there is no single response. As a country, we are in Afghanistan because Canadians, through our elected representatives, have decided that it is in our country's best interests to be there. As individuals, soldiers have many reasons for wanting to go. Most soldiers, myself included, believe whole-heartedly in the mission and given the chance, would be there without a moment's hesitation.
Earlier this year I attended a briefing with a couple hundred of my fellow aspiring officers, and the question "Who wants to go to Afghanistan?" was posed. There was not one person whose hand did not immediately shoot into the air. I want to go to Afghanistan because I believe that I can play a part in making it a safer and more developed country. Canada's combat mission in Afghanistan is set to end in 2011, so I may not get the opportunity to serve there, but I know that there will always be someplace where I will be able to help make a difference.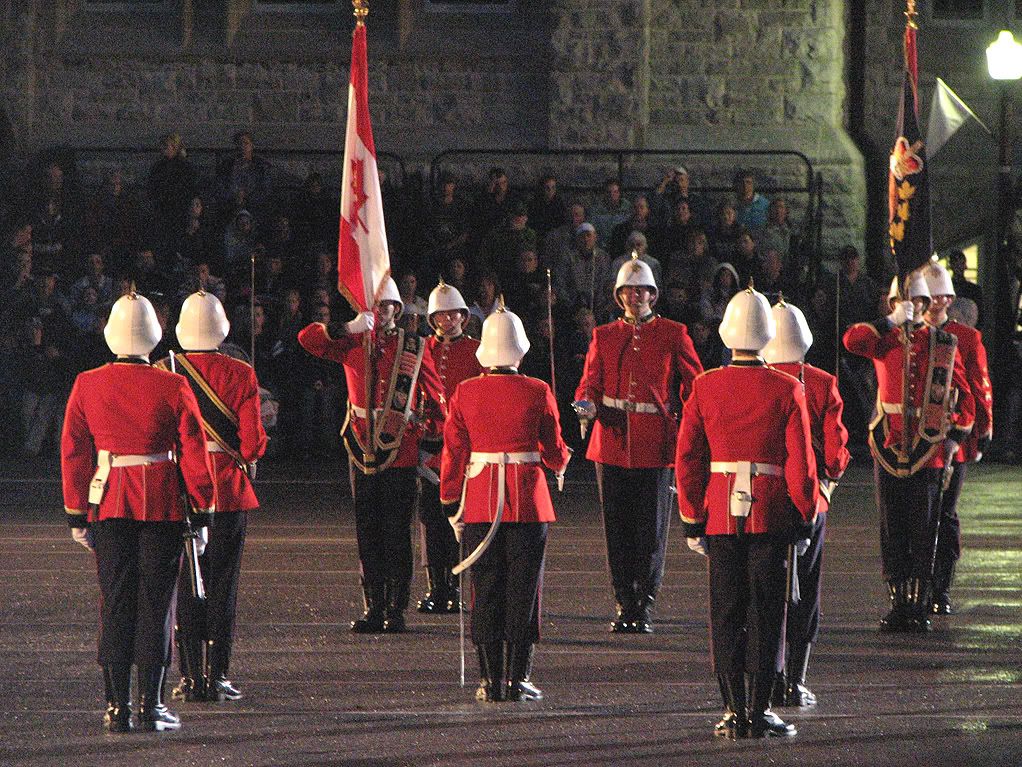 Living in Canada, it is easy to forget that the world is a very unpleasant place for many people, and that unfortunately, there will always be a need for soldiers like myself. As a country, we have an obligation, not only to protect ourselves and our interests, but to help the rest of the world become a better place. I have great faith in Canadians with our morals and values to choose the right missions for the Canadian military. I know that wherever I am sent, I will be there to do good, and to promote those values.



In Afghanistan, 117 Canadian soldiers have given their lives for their country. I sometimes hear people say that these lives have been 'wasted' and, I have to say, this angers me. Each and every one of those men and women died fighting for something that they believed in. Wasted implies that these lives were given carelessly and without thought or purpose. This is not the case.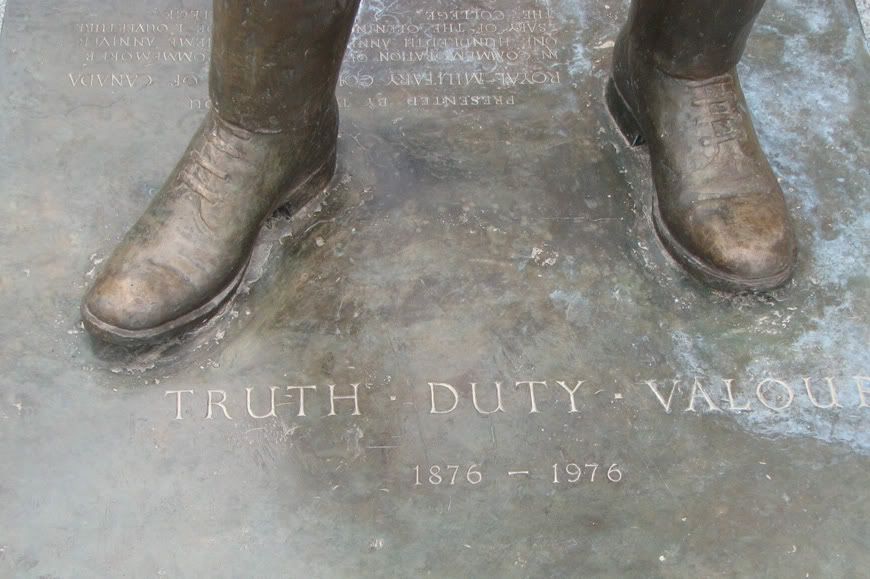 When I will eventually lead my soldiers in operations, I know that I will be putting them at risk. I think that my biggest fear is that I will have to send one of my soldiers home in a casket. They will know that I am going do everything in my power to make sure that every single one of them comes home alive, but at the end of the day, bullets still fly two ways and that risk can never be eliminated. They know this, but they are still willing to take that risk because they believe in what they are doing. That is what it means to be a Canadian soldier. They take those risks willingly so that others won't have to.
To those who have made the ultimate sacrifice -
Rest Easy.
Thank you, Jeffrey for writing this guest post for me. You know how profoundly proud I am of you. Stick around for comments!
The image below was inspired by a series of photos I saw in an elementary school hallway on Saturday. It showed the faces of every child in the school, done in a mosaic-like artwork. When stepping back from it, you could see that the individual faces made up the Canadian flag. This is a far less sophisticated rendition of that idea. The faces you see in are those of our 117 Canadian soldiers who lost their lives in the line of duty in Afghanistan. The words are the lyrics to our National Anthem in both English and French. You can see the names of these courageous soldiers
here
and
here
. Please click on the image to enlarge it.