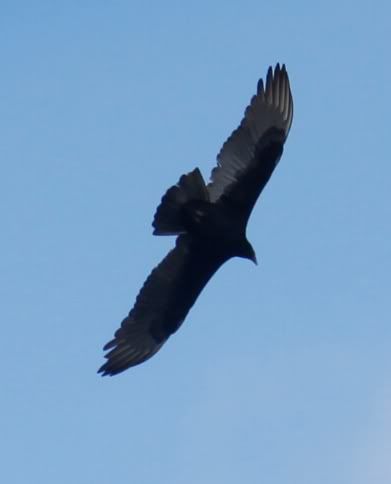 The term "random design" would be considered an oxymoron. Every now and then, random events happen in such a seemingly organized way that they'll embed themselves in our memories forever. They might not be life-altering but they persist in our consciousness as instances of note.
Lately I've been aware of the clock when it hits precisely 1:11 or 11:11, and other repetitious numbers. Yesterday afternoon, while typing an email, I glanced up at my computer clock to see that it was exactly 3:33:33. Frank tells me that he's been seeing progressive numerals such as 12:34 or 4:56. We've been noticing this a lot lately.
I've had many instances of watching a television show for the very first time with mild-to-moderate enjoyment. Months later, when deciding to give it a second chance, I'll tune in to find that to my disappointment, they're airing the exact same episode.
I'm certain that we've all experienced an old song run through our heads upon awakening, and shortly afterward, hear it played on the radio - maybe even again, later on in the day on a different station.
Generally, we see a lot of hawks around my area and Frank's place. This includes sightings while traveling the highway between our homes. The winter before last, we were sitting in my living room discussing how we hadn't seen one for a several weeks. Before we could take a breath after uttering that observation, a small hawk flew into view from my neighbours' yard, hesitated ever so briefly and flew off again. Frank and I just stared at one another with wide eyes. We continued to see several hawks throughout the winter from that day onward.
The most outstanding experience I can recall is from more than 25 years ago, when my ex (hi Don!) and I were first married. We lived in an old apartment building in Montreal. The exit from the underground garage was extremely steep and angular making it very difficult to emerge in icy conditions. We needed to make it in one powerful acceleration or we were sliding back into the garage at the same sharp angle.
One such wintry morning, Don and I were heading out to work together. He pressed the gas pedal to negotiate our slippery ascent to the street above and hit the brake suddenly when we discovered a car parked directly in front of the driveway exit. A nerve-wracking slide backwards into the garage followed. The driver who blocked our exit was intent upon changing a flat tire right there - not a car-length ahead of where he was parked, and not behind. He had plenty of room for either but he informed us that he would not risk ruining his rim just so that we (and up to several dozen other tenants) could get to work on time.
To say we were annoyed would be an understatement and I have little doubt that Don threw a few choice words in his direction once he realized the absurdity of the driver's selfishness. Don hastened back down the driveway, stating that he would call the police. This angered the irrational driver, and I watched with horror as he lifted a tire iron high above the back of Don's head. Luckily, the man's wife had exited their car by now, and she grabbed his hands to stop him from making good on his physical threat.
Don was unaware of what almost happened from behind, and when I told him, he said "Where's a cop when you need one?" My immediate response was "Right there!" He followed my pointed finger to see a police car pull up right in front of the man's car. The matter was handled promptly and we managed to get to our respective workplaces on time - and alive.
Yesterday, I gathered a few seemingly unrelated photos taken over the past few weeks. They were simply leftovers which didn't fit in with previous posts and I thought I'd just slap these misfits together. As I was compiling the images, I noticed that they had one thing in common. They all depicted motion. A random design. Funny how that happens.
I'm sure I can dig up a few more photos to share soon. See you then.