Summer has a way of passing quickly, and now that ours has begun, I'm finding that my blogging schedule lags a bit. I figure I'll post a few photos (and probably not much else) every few days during this season, and pick up again once summer winds down. Below are the first few pictures. I hope you enjoy them. Please remember to click on each to enlarge.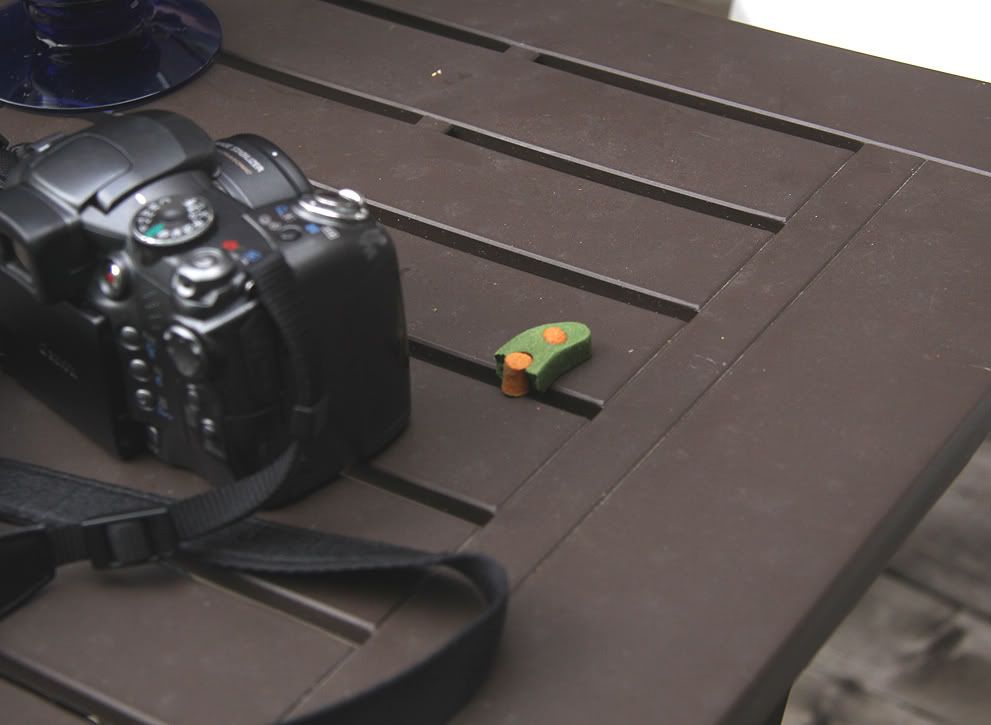 Frank had wondered how two pieces of doggie treats, which we were keeping to reward Benny for coming when called, just disappeared. There had been three pieces on the table just moments earlier.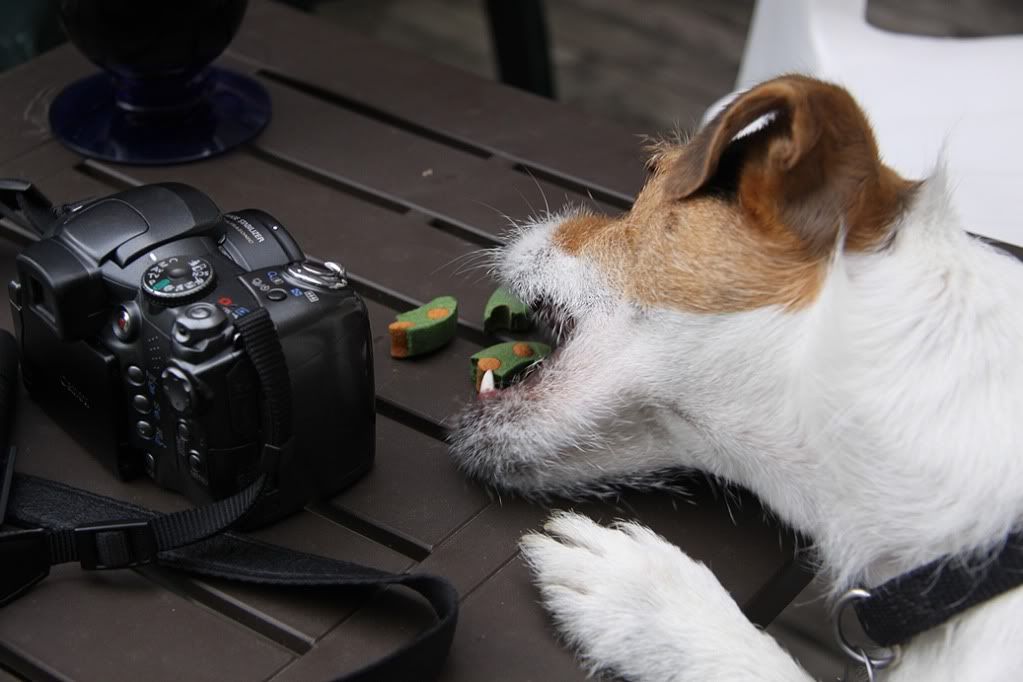 Wonder no more.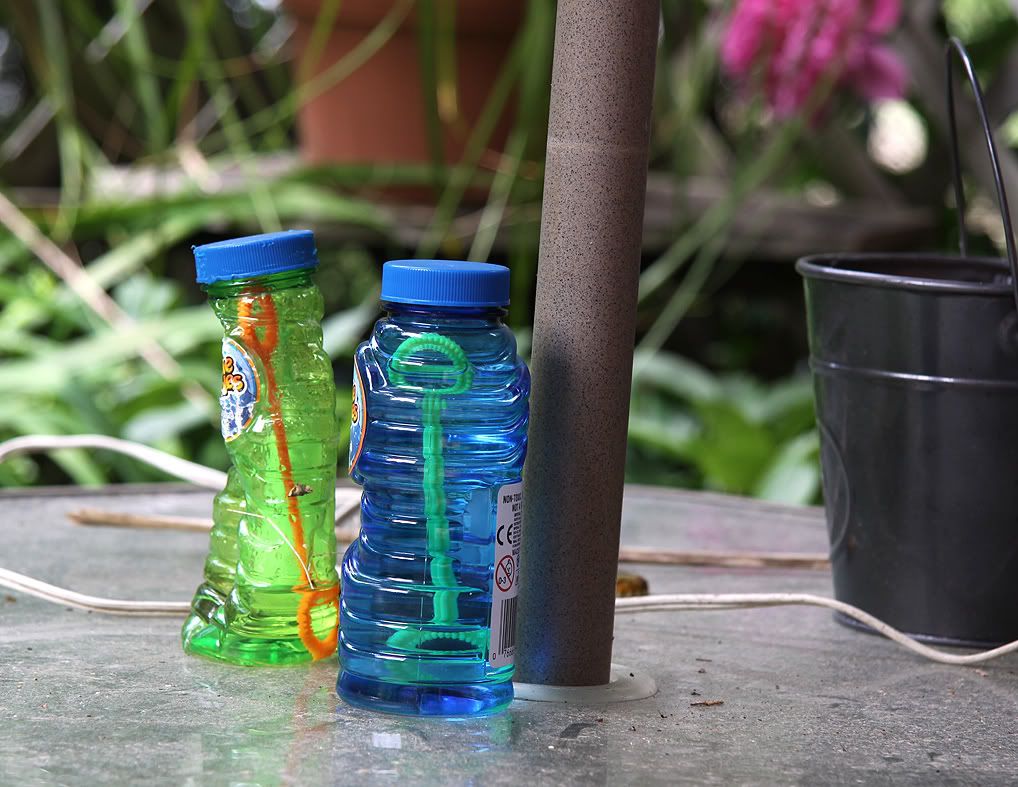 Benny also tries to steal bubbles containers in hopes that he can make his own bubbles to chase down and kill. Notice how he's crushed the green bottle?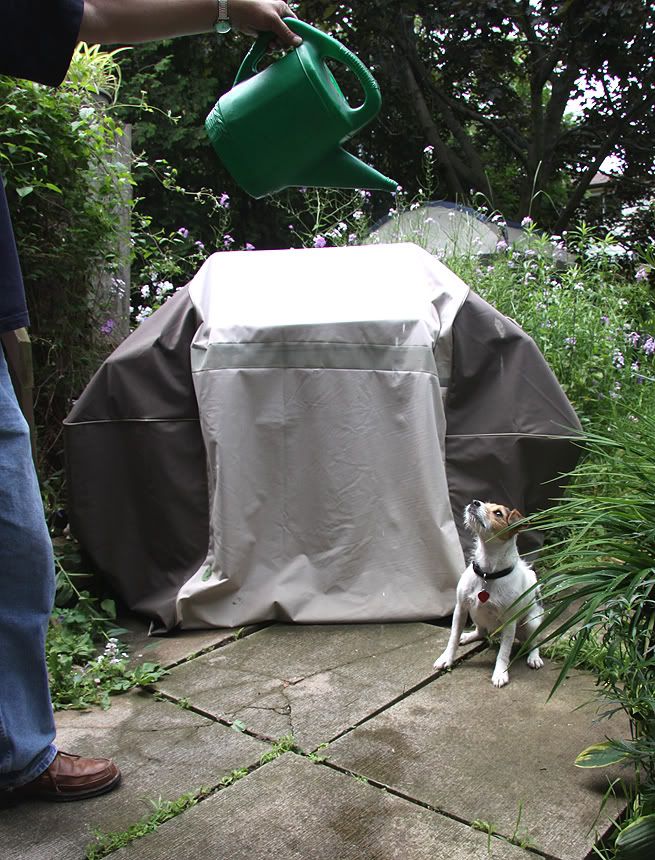 A dog can work up a good thirst gobbling dog biscuits. Here's Benny, patiently waiting for Frank to give him a drink from the watering can.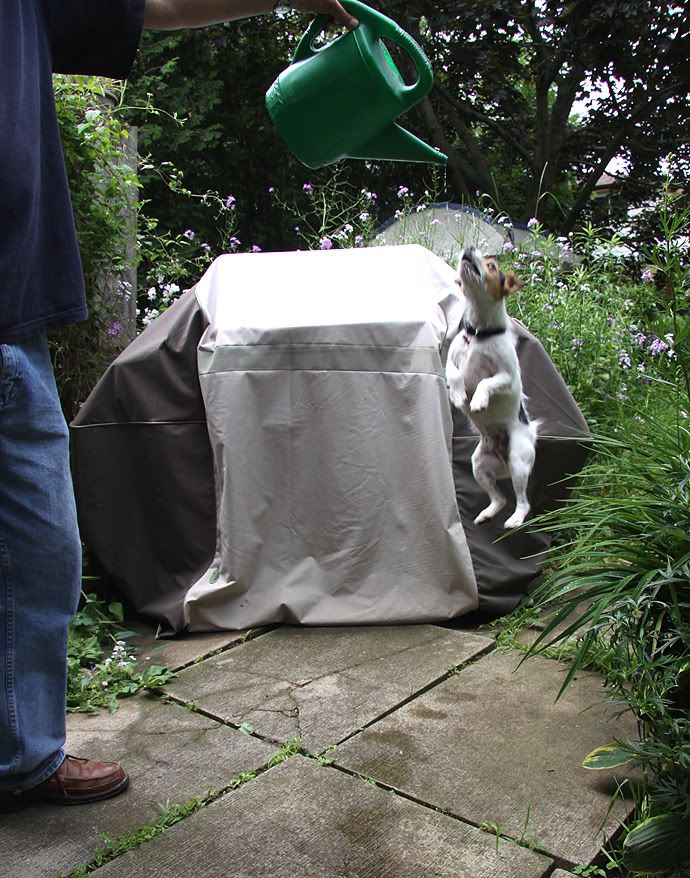 Did I say "patiently?"
As you can tell, he really does love water. At least he has learned to come when called.
More in a few days.