Summer is too lovely a time not to spend outdoors. Like last post, here are just a few photos taken over the past week or two.. and not a whole lot more. Please remember to click on each photo to enlarge.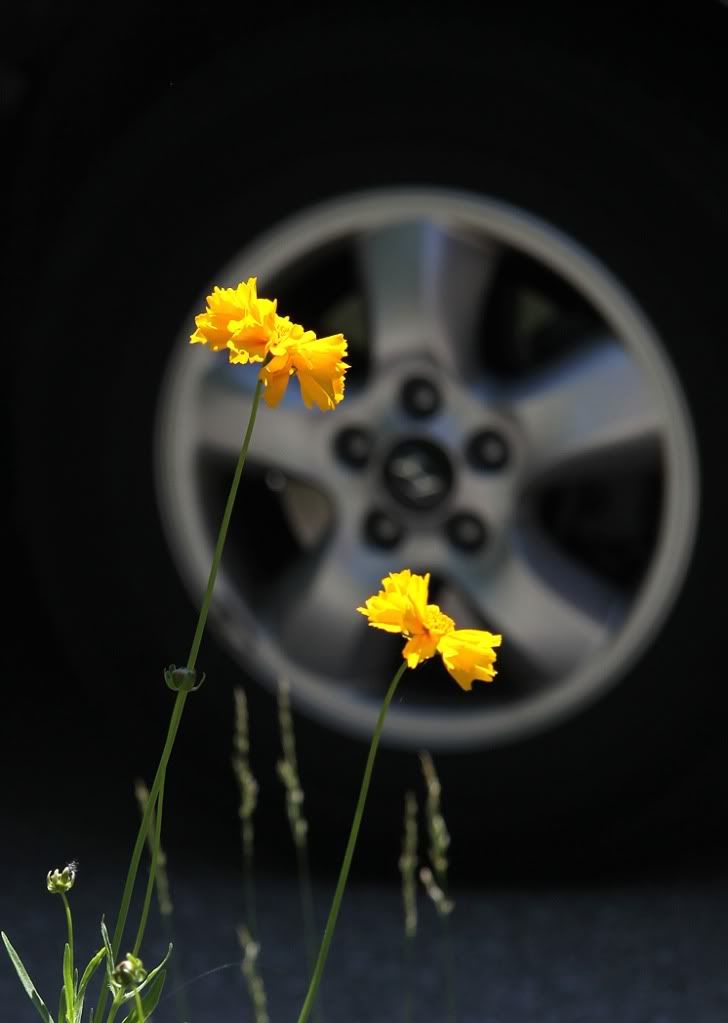 With a car tire as a back drop, these yellow flowers seem to glow in the sunlight.
Tiger Lilies will soon bloom - but not yet.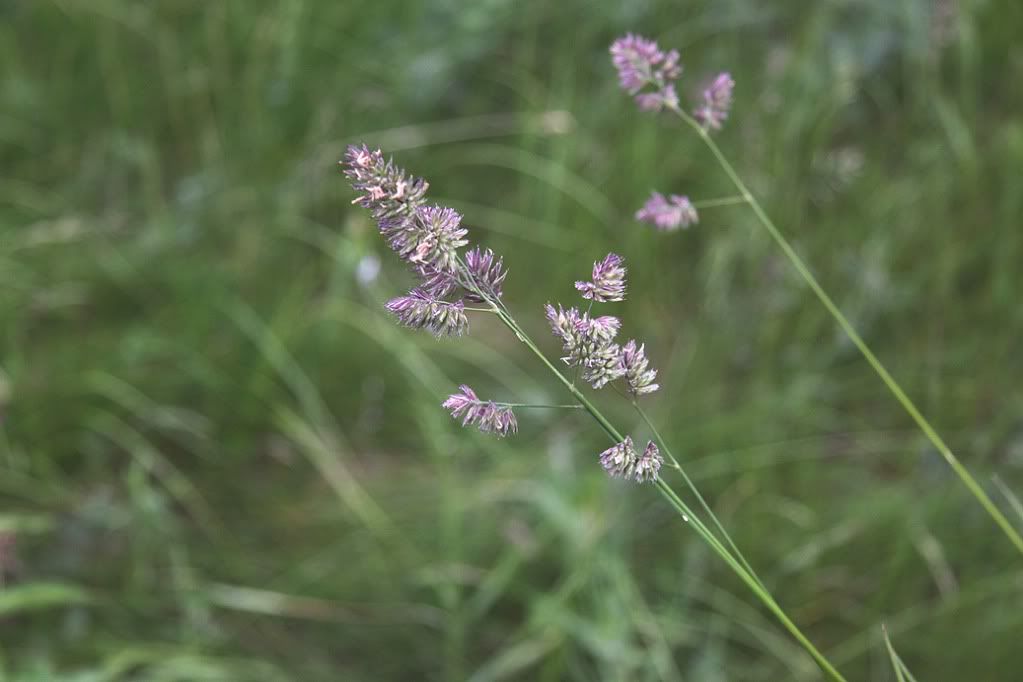 These wispy, purple wildflowers however, are in full bloom.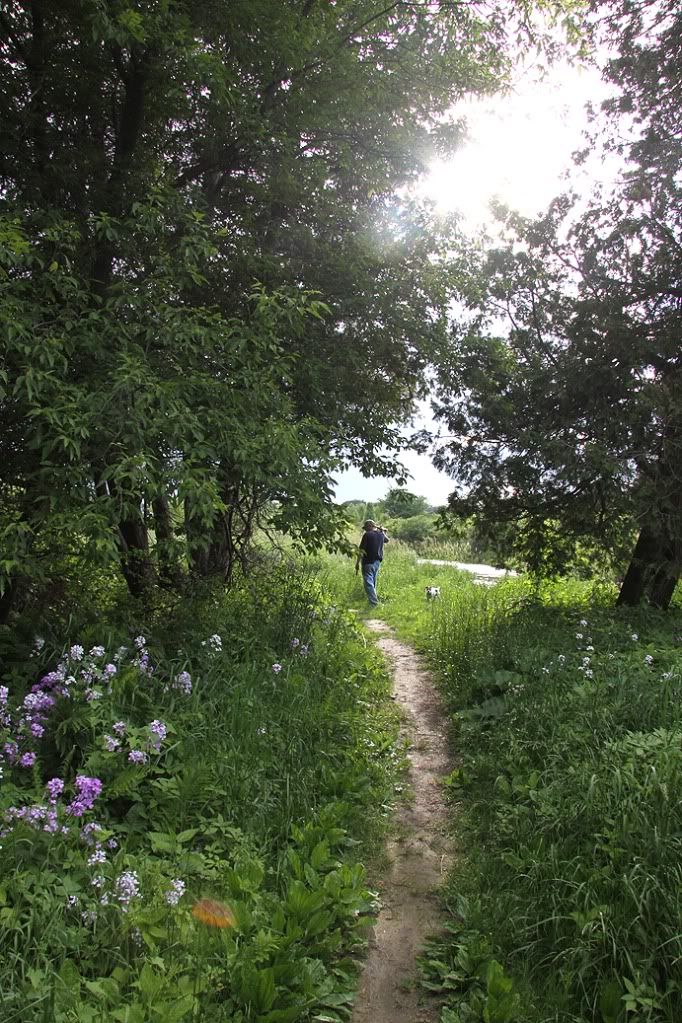 The path back home. Reluctantly leaving the creekside cedar grove.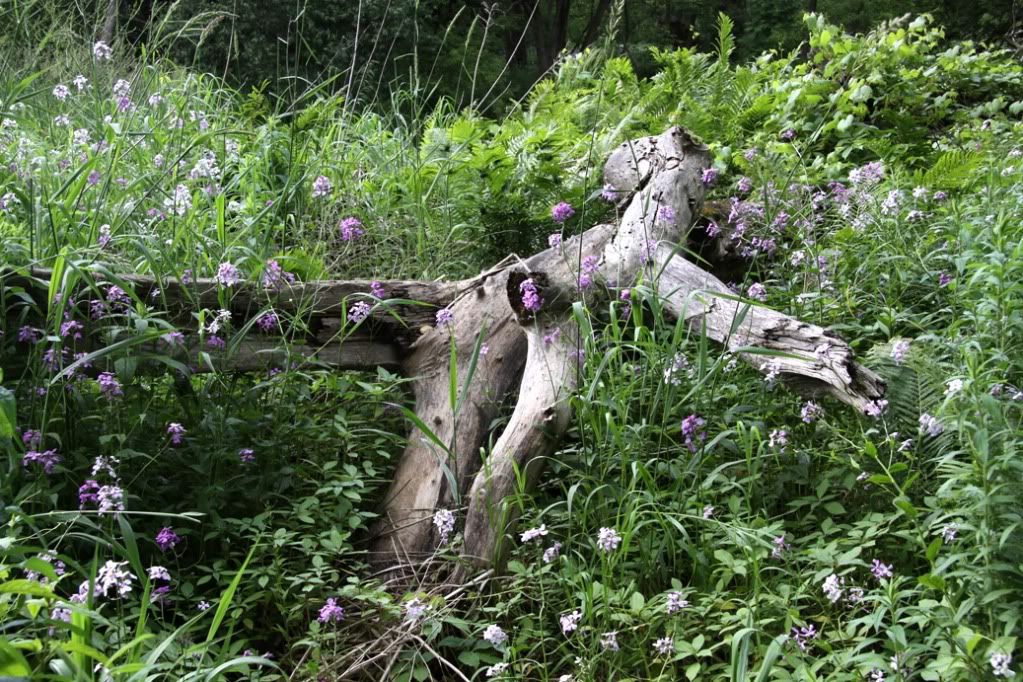 How long do you figure before summer's growth covers up this large branch?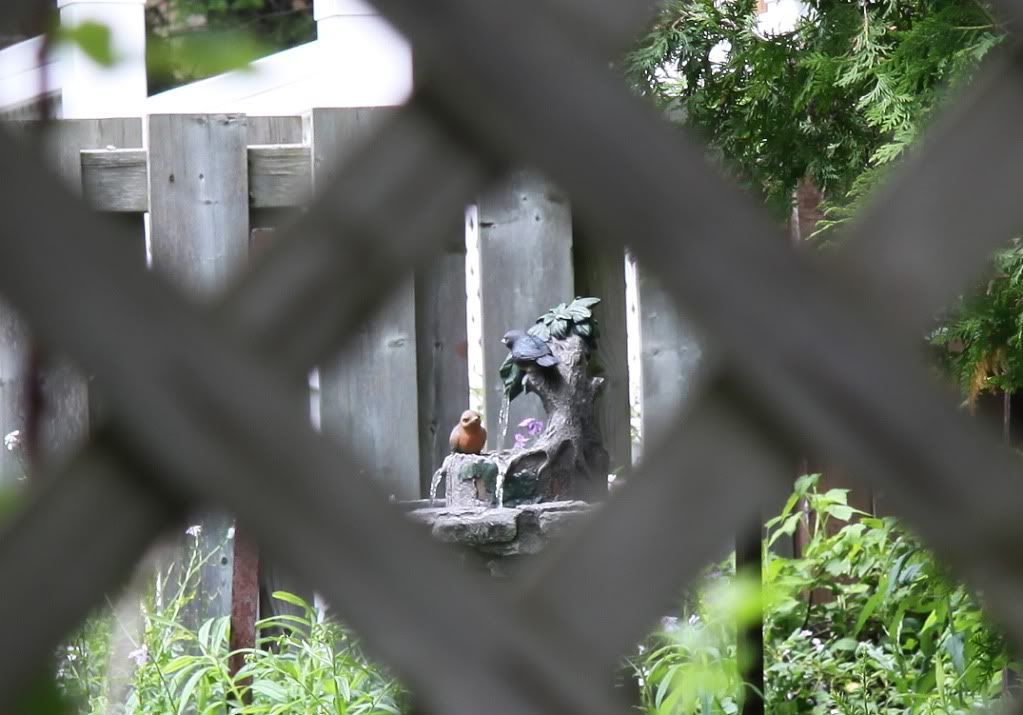 A peek at the water fountain in Frank's back yard, though the lattice fence.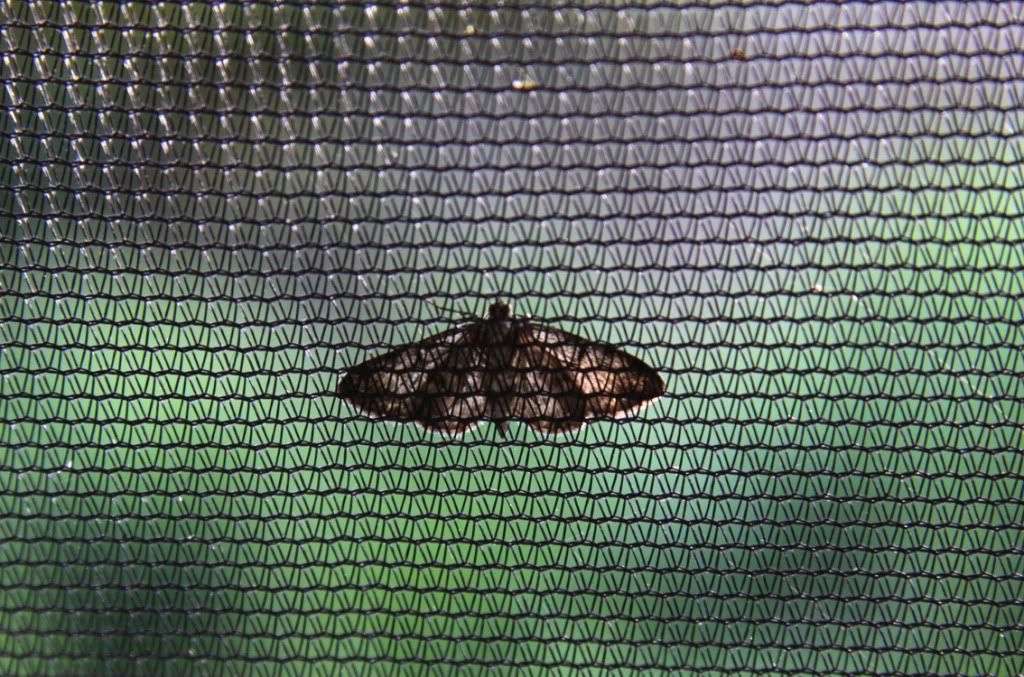 A tiny moth on the netting of the backyard tent. We sit there some evenings enjoying nature but avoiding mosquitoes. Photographed from the inside of the tent. The moth is on the outside.

Back soon with more Summer Shorts.