Just a few critters found at and around my home and Frank's abode. City and town dwellers we may be, but there are still interesting creatures to be seen.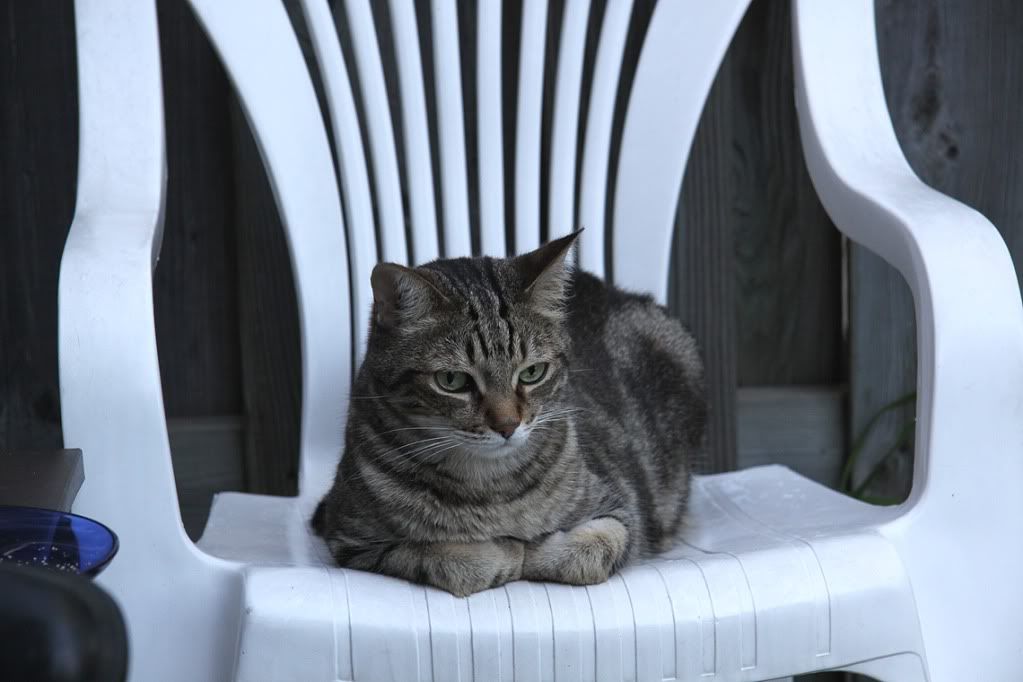 This fine specimen of a Felis domesticus resides with me, and can often be seen sitting on the front deck, watching the world go by. He's also known as Skittles.
This fluffy little cutie seems fearless - or perhaps stupid, in the presence of humans and other living things. Hopefully he'll continue to be one of the latter for a long time to come.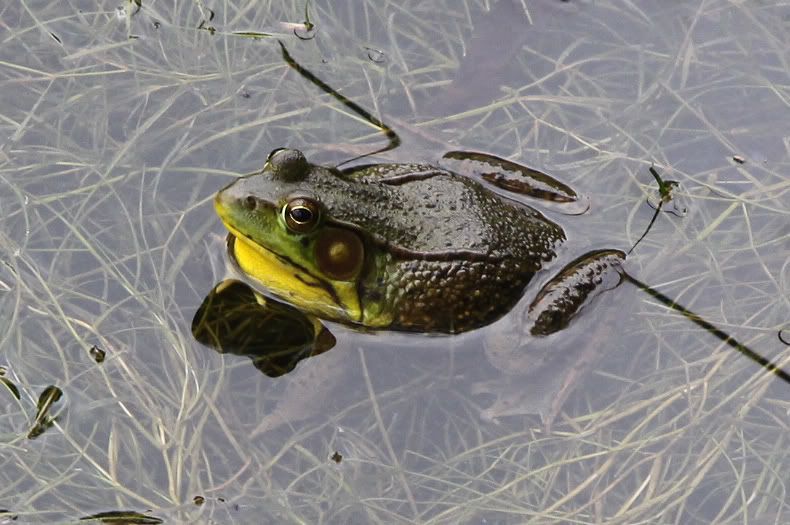 Looking up rom the still waters of a pond was this little frog. He and several others let out an occasional croak as if to challenge being found. He posed nicely for the camera.
Another one of the Night Heron's regular visits. This shot was taken from across the pond.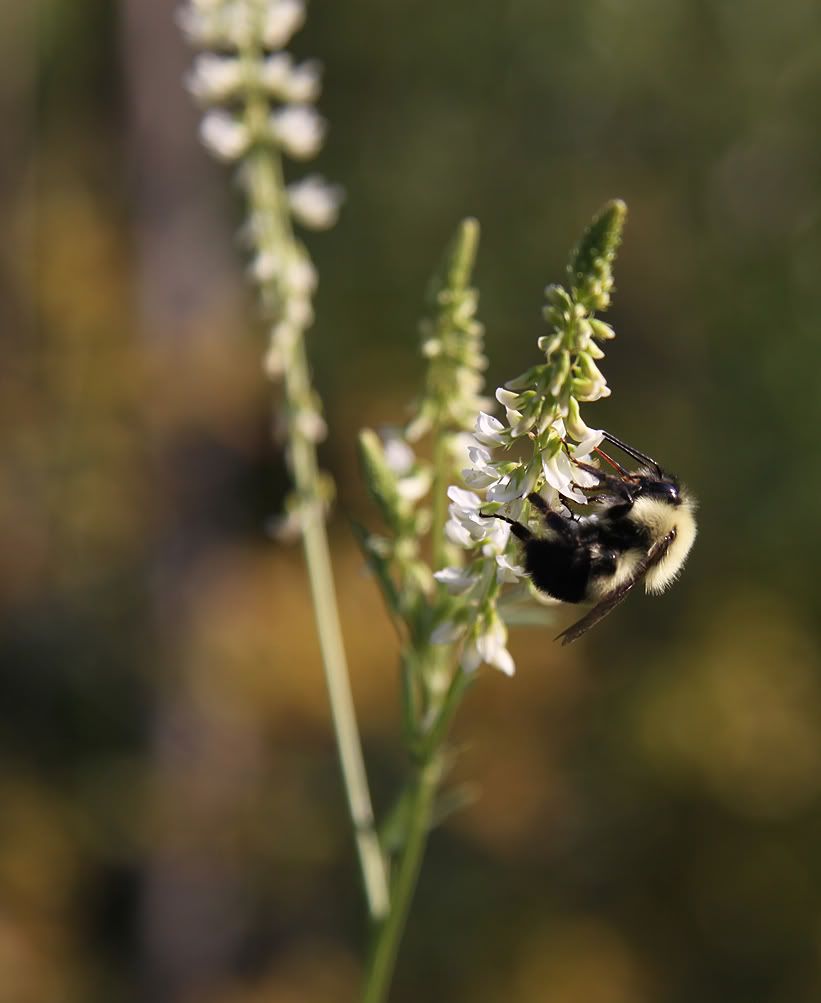 Busy as a bee, he was - flitting about from flower to flower...
But this one moved at a snail's pace.
And this shell-laden beauty didn't move much faster.
This tiny, red dragonfly caught my eye as I made my way around the pond. So many lovely creatures. We humans enjoy sharing our space with most of them...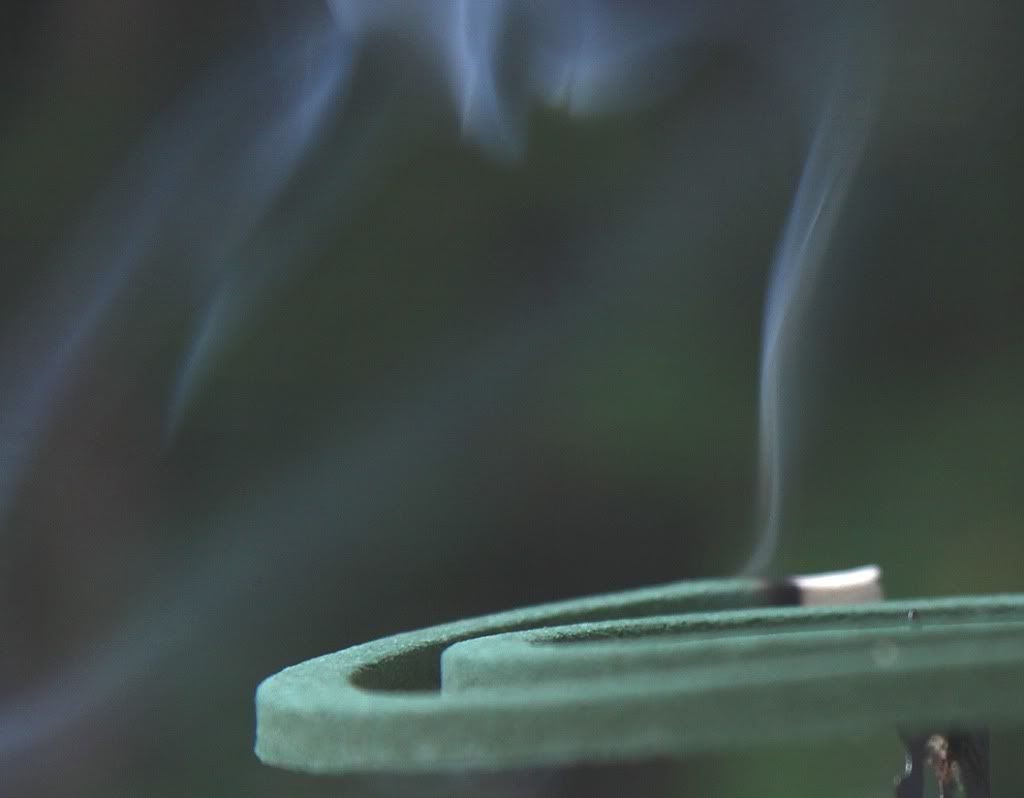 But some.. we just don't.