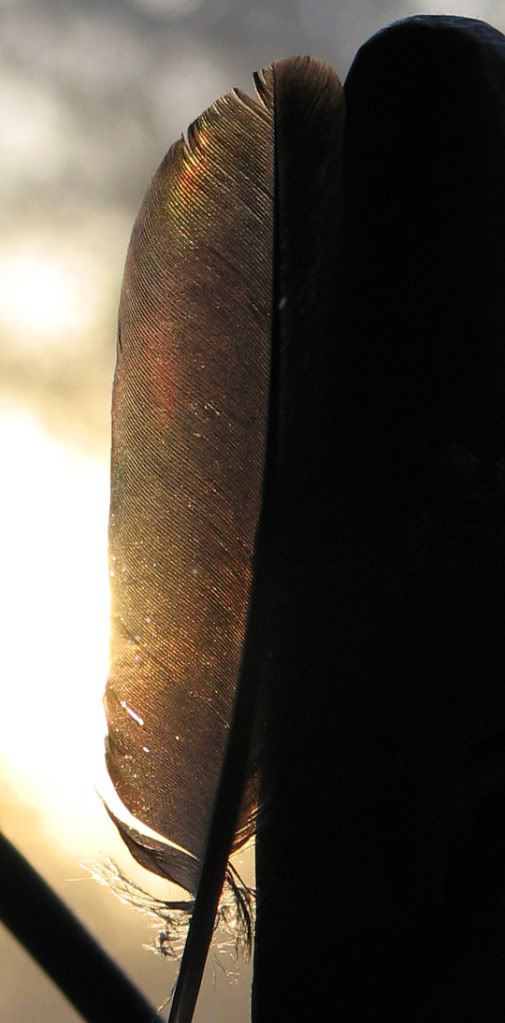 If you've been reading my blog for at least a few months, you've probably noticed that I don't do memes, tags or follow-ups on all of the kind awards I've received over the last year and a bit. It isn't that some of them don't intrigue me. It's just that I like to keep my blog content my own for the most part, and so even though I love reading what everyone else has to say and show in their respective meme posts, I opt out of participating in them. Until now. Sort of.
There's one interesting meme which plays on the creative aspect of putting together a CD cover by going here and there for various components. For lack of a better idea, I'd like to take that meme a couple of steps off the beaten path, and offer to make either a CD or a book cover for

you

. I'll be using my own photos (as randomly selected by you) for the images. If you'd like to see how your musical or literary creation might look, please leave the following information in the comments section below:
1) Tell me if you would prefer CD cover or a book cover.
2) Give me a number from 1 to 65
I'll acquire the book and CD titles from the Quotations Page. The musical artist name will be generated by Wikipedia. Author's names will tumble out of Behind The Name, a random name generator. Artwork will be from my own Photobucket pages. I'll play around with them all in Adobe Illustrator and post several selections at a time. How many blog posts that turns out to be will depend on how many requests I get, and I'll probably post them more frequently than I usually do.
In the meantime, here is an example of each, followed by a few random photos which were taken recently.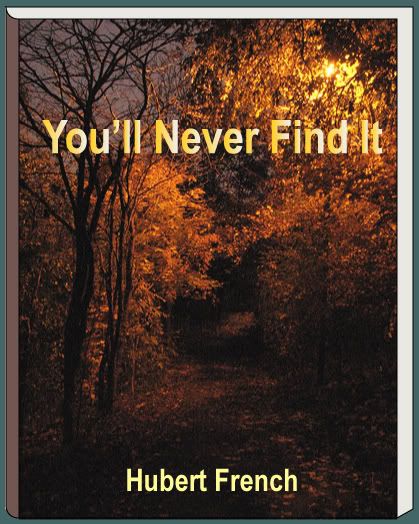 My son, the author. Here's Alex's bestseller.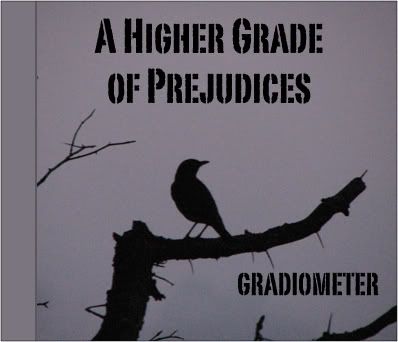 And of course, he's already my favourite musician in real life, but here's his randomly generated CD cover.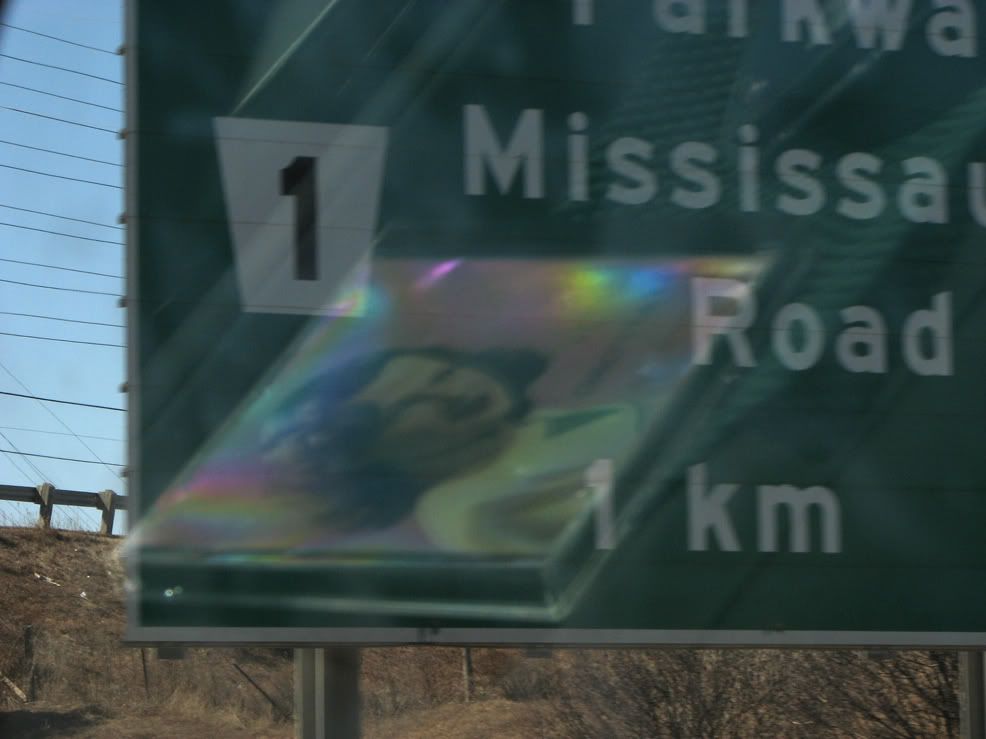 Speaking of CDs, this one was sitting on the dashboard of Frank's car when we were driving back from his place a couple of weeks ago. I liked the way the sun was hitting it, creating its reflection in the windshield. In order for it to appear in a photo as I saw it with my eye, I needed a dark background for contrast. This sign, announcing that we were nearly home did the trick. In case you're curious, the artist is Jo Stafford.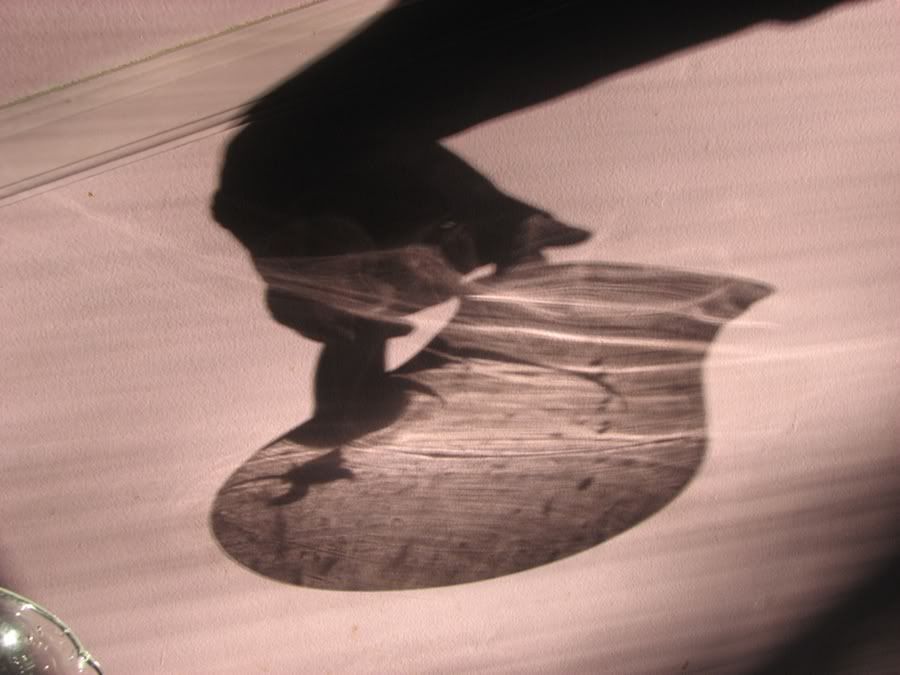 I was watering plants this morning and happened to catch the wall shadow of the empty pitcher as I brought it to be refilled. I liked how the sun shone through it to cast its ghostly shadow.
This goofy-looking guy is one of Frank's yard sale finds. It's a carrot. In short pants. And striped stockings. Don't ask. I don't know why he has those tiny springs on his shoulders, but I use them to hold feathers - a Mallard feather on the left and a Blue Jay tail feather on the right.
Early one morning, the sun was shining through from behind those feathers and the beautiful colours caught my eye.
Late afternoon sunshine caught this Mallard dipping his head into the water for a drink.
The little Wood Duck seems to have won his Mallard mate over. Here's the happy couple sunning themselves late in the afternoon.
The bare bones of early spring reflected in the pond below. Trees have begun to sprout buds since this photo was taken.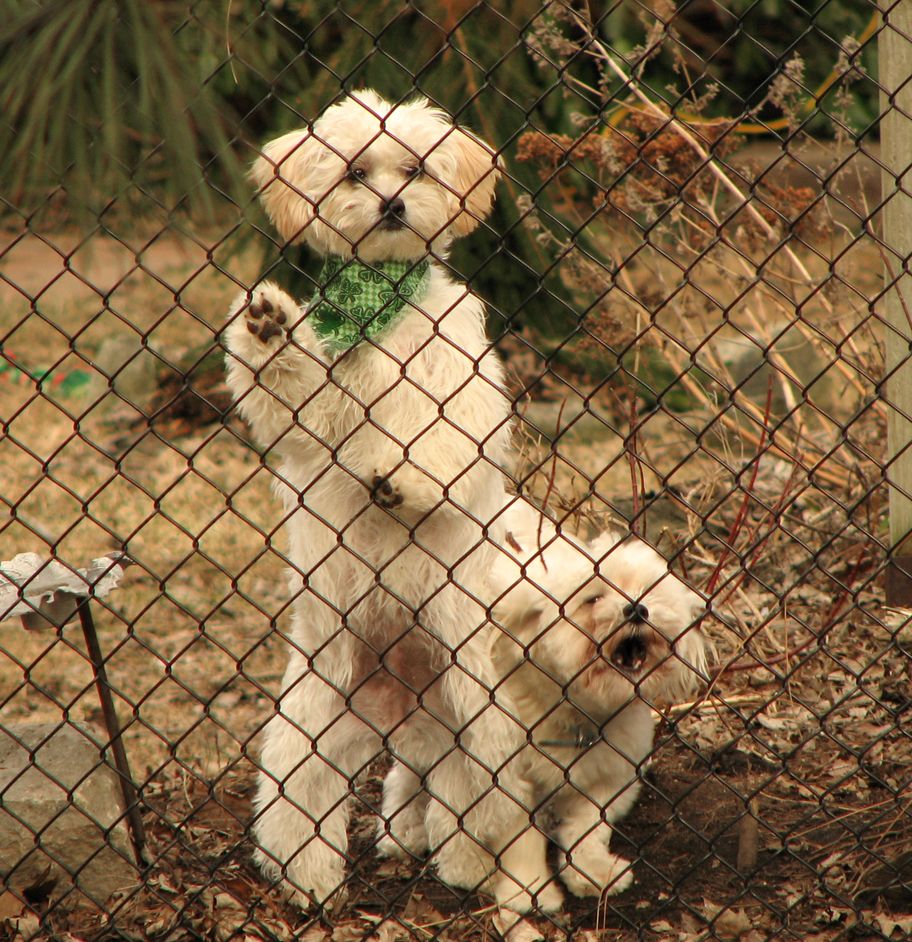 We see and hear these little cuties almost time we walk around the lake. One of them barks non-stop, guarding his home and his people valiantly. The other one sports a jaunty, green bandana around his neck, and he watches mostly-silently with tail wagging, hoping we'll come up and offer a hand to lick.


Please remember to:
1) Tell me if you would prefer CD cover or a book cover.
2) Give me a number from 1 to 65

And check back in a few days!