As promised in my last post, here are the first ten books and CD covers. As you will see, some of the photos and titles matched up surprisingly well.

I currently have 65 pages of 40 photos each stored at Photobucket. You selected the page number and I chose the first appropriate image on that page (vertical/portrait for the book cover or horizontal/landscape for the CD). Book and CD titles were inspired by the last several words of a random quote taken from the Quotations Page. Each of those pages has 10 options and I also chose the quote which corresponded to the number you gave me. If you selected 23, then the fifth random quote on the page contained your title (2 + 3 = 5). The full quotation follows each cover below. CD artist names came from the first random Wikipedia page title and author names were generated by Behind the Name.

Presented below, in the same order as your comments, are our new authors and artists.
Photowannabe

is the proud author of

The Principle of Equal Partnership

written under the pseudonym Alannah Aatto. After perusing her book, please have a look at her beautiful photography over at her blog Photowannabe.


"All married couples should learn the art of battle as they should learn the art of making love. Good battle is objective and honest - never vicious or cruel. Good battle is healthy and constructive, and brings to a marriage the principle of equal partnership." ~ Ann Landers
Maggie May

, writing under the name Mareike Leith is the now-published author of

What You Do Not Understand

. Once you've read this book from cover to cover, stop by to visit her at Nuts in May. Her posts and photography are always top-notch.
"You do ill if you praise, but worse if you censure, what you do not understand." ~ Leonardo Da Vinci


~~~
Tink

who is also known as author Ryanne Barney has recently published her suspense thriller

I Was a Suspect

. When you're done with this page-turner, head on over to Tink's always-entertaining, blog

Pickled Beef

where she hosts Tuesday's Weekly Words Challenge - a great photography meme.


Curiosity killed the cat, but for a while I was a suspect. ~ Steven Wright
~~~
Scientist by day and hopeless romantic by night,

Protege

's blog Life, Work and Pleasure reflects her wonderful quest for leisure, learning and love. Take a trip through the blogopshere and visit her in Denmark. You won't be sorry. Protege's musical career has recently come together. She and her pseudo rock band, Horn-Bad Meinberg have just released their first CD,

More Healing Than Friendship

.
"To the soul, there is hardly anything more healing than friendship." ~Thomas
Moore
Lawstude

is another fine photographer and you can see his wonderful work over at Lawstude's Journeys. His novel,

If The Goods Are Worthless

, was written under the pseudonym Elfrieda Jacinto.
"Advertising is a valuable economic factor because it is the cheapest way of selling goods, particularly if the goods are worthless." ~ Sinclair Lewis
~~~


My namesake,

Hilary

is a weaver of fine rugs and place mats at her studio Crazy As A Loom. If you visit her blog at Because Every Thread Counts she might let you take a stroll through her labyrinth. Hilary recently published her latest book

By Moonlight

under the pen name Sedna Jef.
"A truly great book should be read in youth, again in maturity and once more in old age, as a fine building should be seen by morning light, at noon and by moonlight." ~ Robertson Davies
Shrinky

is a wonderful blog writer who tugs at your emotions. She will draw tears in one post and have you giggling and snorting at the next. Whatever the subject matter, serious or silly, she always writes from the heart. Do yourself a favour and pay her a visit at Shrink Wrapped Scream. As Scarlet Boghos, she proudly displays her latest book

On the Track of Truth

.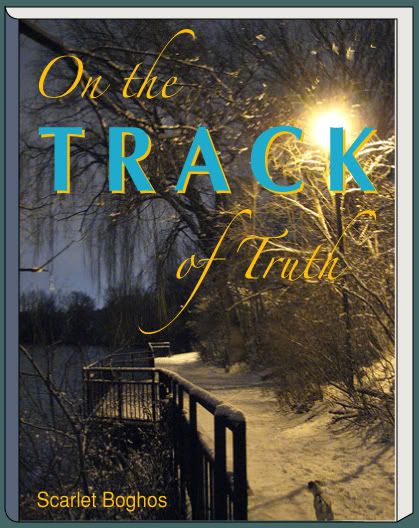 "The scornful nostril and the high head gather not the odors that lie on the track of truth." ~ George Eliot
Mental P Mama

's blog always entertains. You never know what she'll post about next, but you can be sure it will be a kick. Join the fun by visiting her at Mental Pause Mama. MPM and her band, Motor Coach Industries have just released their latest CD

Wish to Forget It

.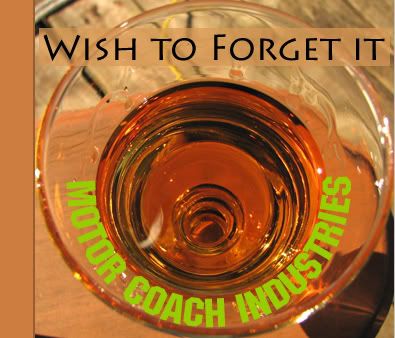 "Nothing fixes a thing so intensely in the memory as the wish to forget it." ~ Michel de Montaigne
~~~



Simply put,

Lime

is hilarious. Her sense of humour never fails to brighten my day whether she's giving a cooking tutorial on video or sharing snapshots of her latest visits with her relatives and fellow-blogger Suldog. If you're in need of a smile, giggle or belly laugh, make sure you drop by House of Lime. Antoinette Rūta is Lime's pen name for her recently published book,

A Primal Calling

.
"Part of understanding the creative urge is understanding that it's primal. Wanting to change the world is not a noble calling, it's a primal calling." ~ Hugh Macleod
Leah

's is among the first blogs I've visited and I continue to do so regularly. She often posts wonderful nature photos, and always reminds us of the importance of gratitude. Wander on over to

The Goat's Lunch Pail

for a blog you'll likely visit often. Leah's pseudo novel as written by Guinevere Conlaoch is called

Power Can But Whisper

.


"
Let not thy will roar, when thy power can but whisper." ~ Dr. Thomas Fuller

I'll have a few more in a day or several.