Below are just a few simple everyday photos from around my place and Frank's. Nature has kindly provided the subjects. Come on and walk with me, please.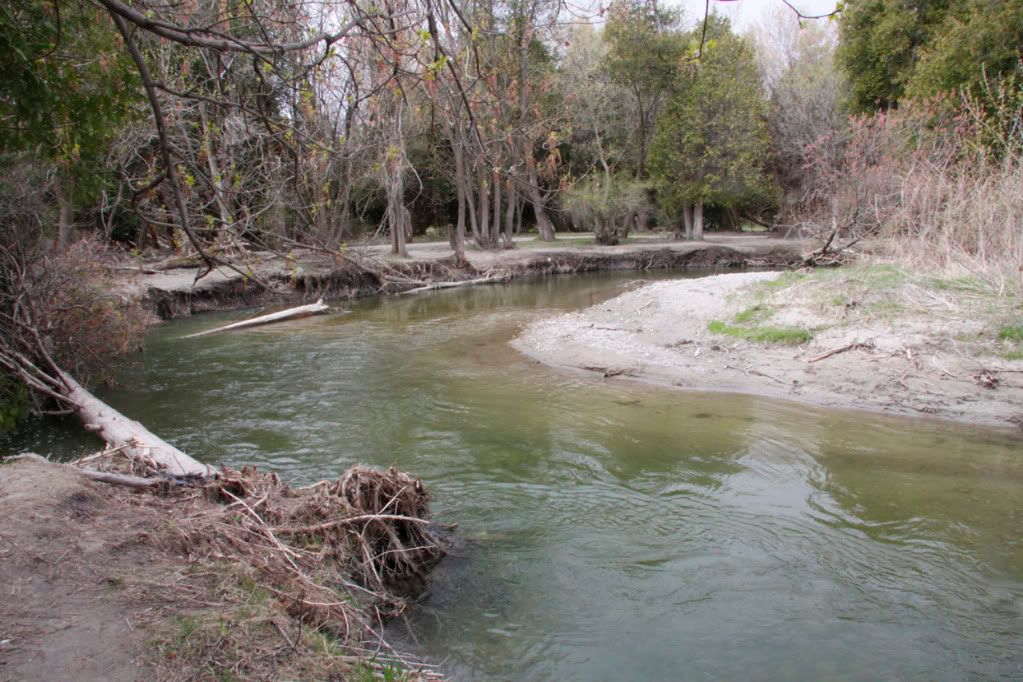 Frank lives near this lovely creek full of twists and turns and sharp, swirling bends like this one. Here, the creek is about to work its way around a small peninsula.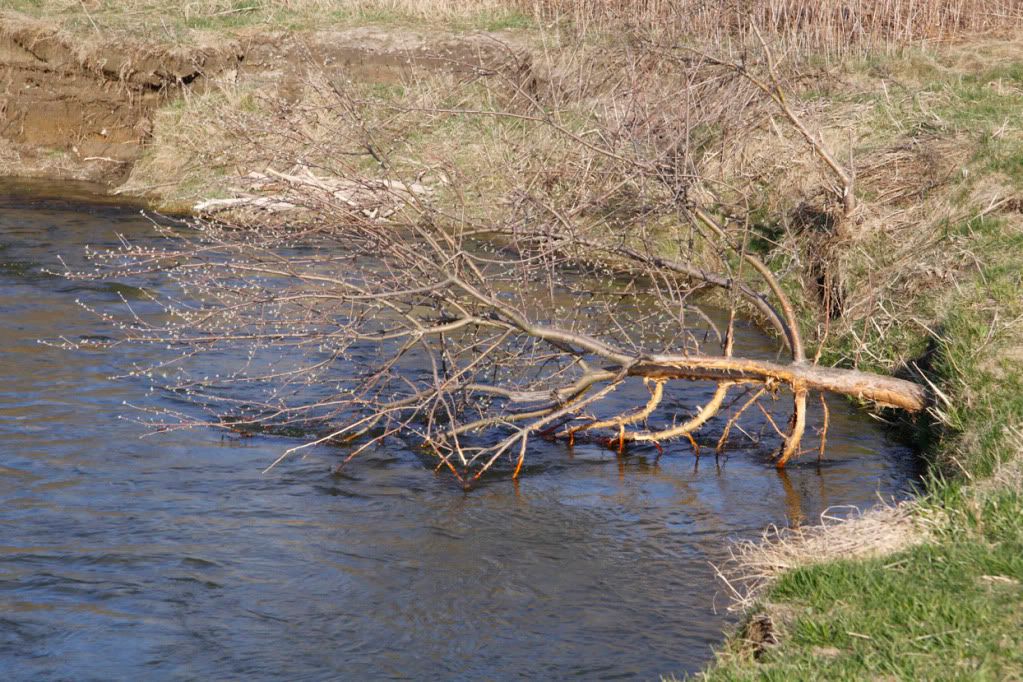 Further along the creek is this horizontal apple tree. Erosion has worn the shoreline down considerably over the last few years. I don't think I've ever actually seen this tree growing vertically, but it was only a couple of seasons ago that it wasn't any worse than diagonal.





It won't be long until it's entirely underwater but for now (a few weeks after the previous photo), it's still blossoming.
Speaking of underwater, Frank pointed this trout out to me one day last week, just as the spawning season subsided. It was one of those fish that some people seem to have a hard time spotting. You can read about that over here at Frank's blog.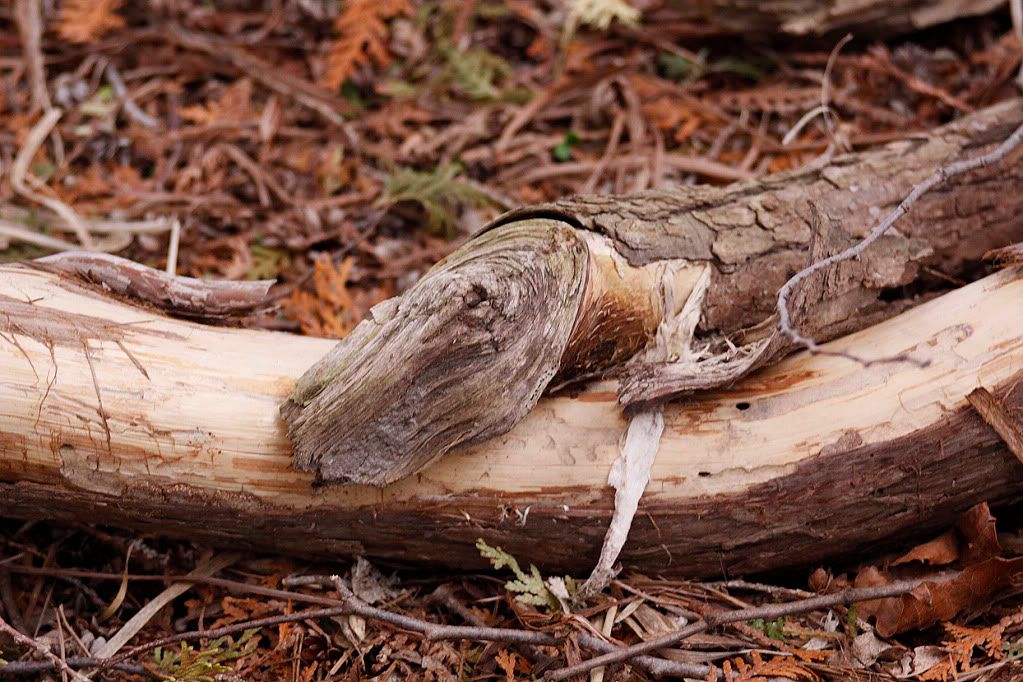 This piece of weathered wood reminded me of a crocodile or alligator. Please tell me that I'm not the only one who sees that.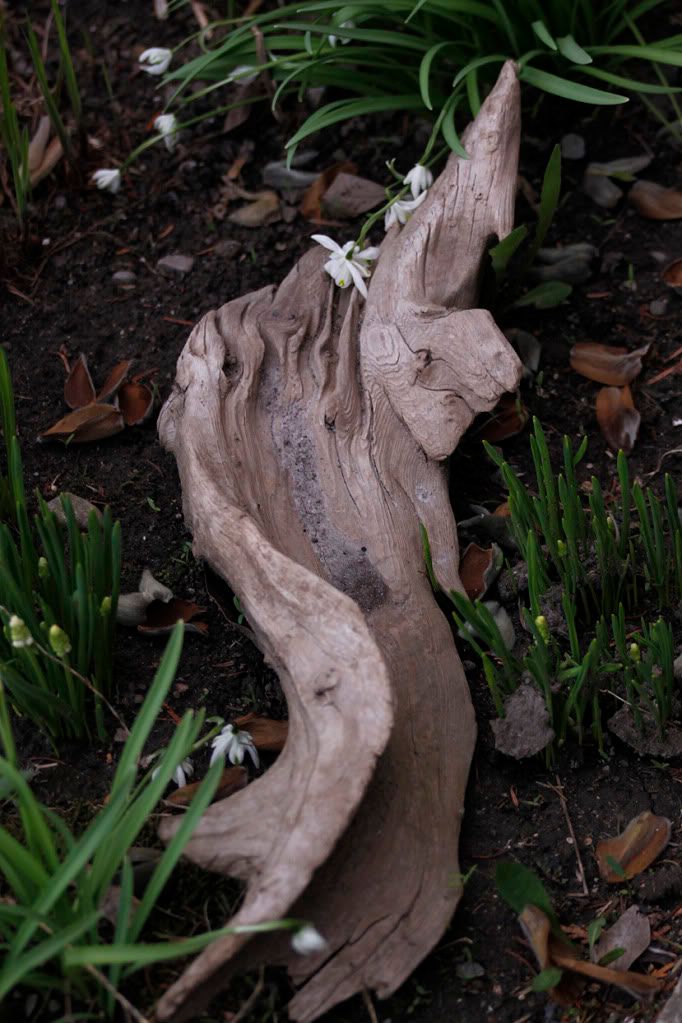 Frank's yard has this piece of driftwood sharing space with his spring Snowdrops.
Back at my place, the feeder birds are always a treat to watch. Frank identified this one as a female Cowbird.
The Grackle's iridescent colours always look so beautiful in the sunlight.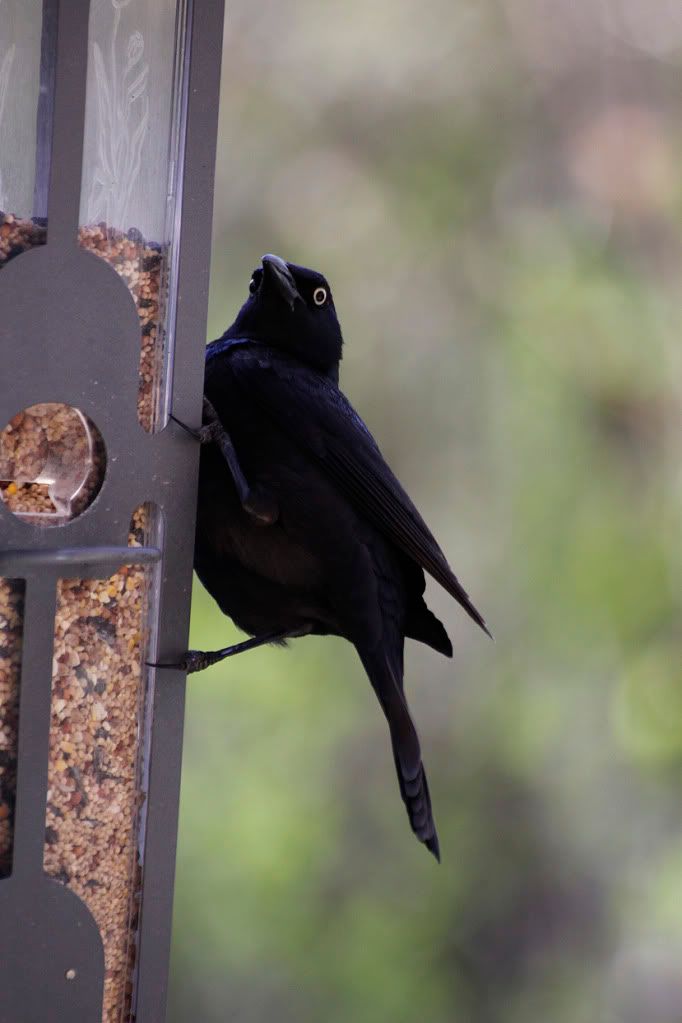 Grackles are always a bit ungainly and awkward when trying to fit themselves onto the feeder. I think this wide-eyed expression makes him look a bit crazed - a grack on crack.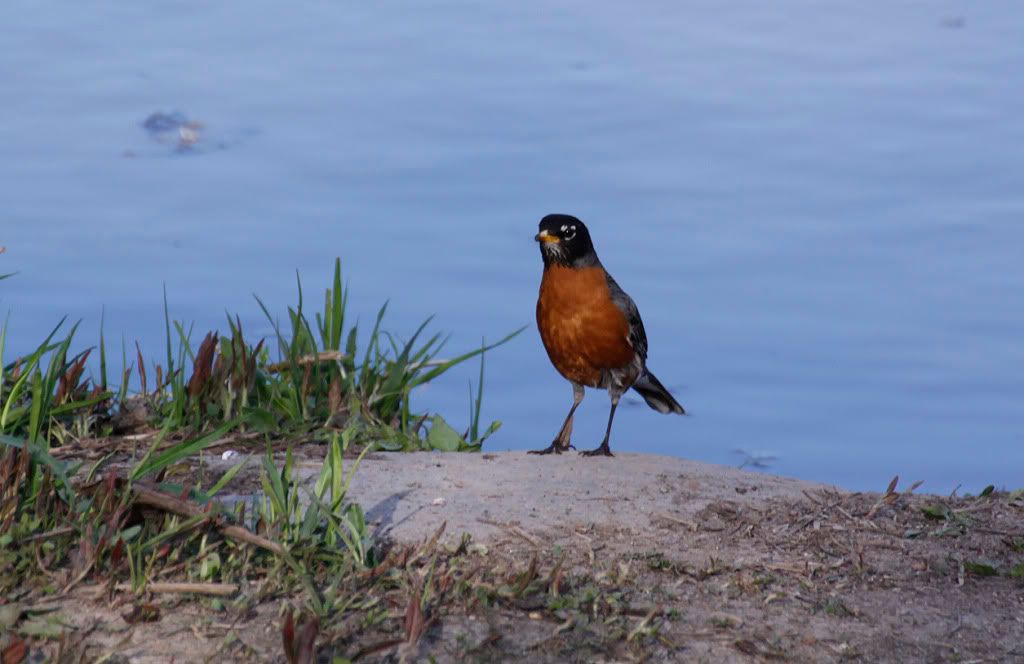 This pretty Robin decided to pose nicely for me by the pond.
I'm not fond of spiders and for those of you who feel the same way, be forewarned that this final photo is of one of these eight-legged wonders.
Despite how I feel about sharing my space with them, there's no denying that spiders are interesting creatures. There were about two dozen of these web masters hanging out in their newly-built webs on the railing of the dock one night. I didn't mind taking this ones picture but I think I'd still be ushering it out of the house if it were to show up unexpectedly.
I hope you enjoyed the stroll and that you'll join me again soon.