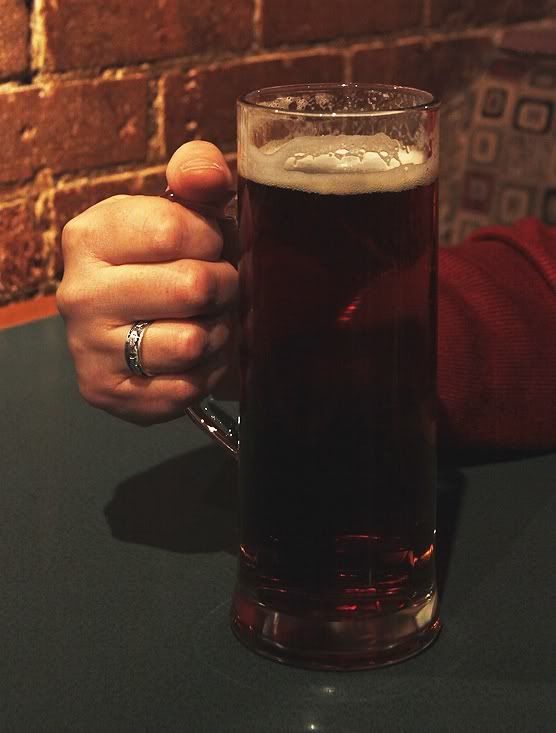 This post is also something of a repeat from almost three years ago edited to include new information. I'm fairly certain that most of you haven't read it since it was early blogging days for me.


Over the years, our street has seen its share of difficult and unusual neighbours.
Like most residential areas, we've had the codger who has called the police over

urgent

issues such as kids playing basketball or street hockey. We've seen those who literally could not mend fences due to opposing tastes. There used to be people next door to me who played their music so loudly that the mirror on the connecting wall would vibrate - at four in the morning. We still have one post-middle-aged male who has spent most of his summers walking or biking around, dressed in nothing more than a

Speedo

. And yes, it looks as ridiculous as it sounds.
Ours is a very transient area and most of our colourful characters have moved on, but a couple
of my current neighbours have caused me some consternation. Here is what I wrote about once such neighbour two and a half years ago:



One of my neighbours gives me pause for concern. Don't get me wrong - he has a very lovable personality. With his engaging smile and flirty eye contact, he has endeared himself to the women, and even the men on our street. Although new to the area, he has become a welcomed part of our
regular get-togethers,
but during these events it has come to my attention that he clearly has a serious drinking habit.


Despite his obvious charm, he can be loud, demanding, and at times has been known to show a significant temper. The young couple with whom he resides seem to be unconcerned with his frequent liquid dinners, lunches and even breakfasts. Like the rest of us, they have become quite enchanted with him and so they turn a bit of a blind eye.


We all pretend not to notice when he lets out a loud belch or fart, and we're all too polite to complain about how he sometimes eases his way through the women in the crowd, in hopes that he can land a subtle grope at a nearby breast. We don't really mind. We all know that he'll soon imbibe his next fix and pass out shortly afterward - a trickle of drool running down his face. All too frequently, he's been carried home and put to bed in just that state.
In spite of my concerns, I have big hopes that our neighbour will cut back on his excessive drinking one day. Right now he appears oblivious to anything edible that is spread out before him when we congregate for barbecues and planned parties, but I believe that our charismatic friend will eventually come around.
Another newer neighbour who has moved onto our street since my original post, usually comes across as really friendly and loving. She has an engaging smile and never has a bad word to say about anyone. She's smart, beautiful and always seems to be learning something of importance from the world around her. And yet sometimes, for no apparent reason, she'll look you straight in the eye and then do something incredibly rude - she'll stick out her tongue. What else can one do but laugh at her? Sometimes she'll stop and smile. Most often, she'll keep on wagging that protuberance at you. Once, she unexpectedly burst into tears. She's an odd but lovable person, so I'm willing to endure her rudeness from time to time.

Both of these neighbours are different than most of the adults on our street. They're unusual but quite lovable regardless of their behaviour. It just so happens that they're siblings. Just look at their lovely faces and tell me if you wouldn't be willing to forgive their anti-social ways...

Here's Winston, who is now 2 and a half. You may recall him from last autumn's leaf-throwing activity with Benny.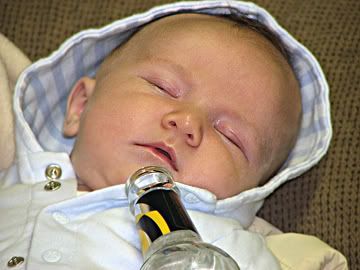 He was at the

pint

of no return.
And this tongue sticker-outer is Lilianna, his adorable baby sister.