We got our first few inches of snow yesterday evening. The balmy weather we enjoyed during the first week of November has dropped to frigid overnight lows, creeping to just above-freezing temperatures during the day. Most of the leaves have withered or dropped to the ground, and bare branches are covered with their first blanket of snow. There will be many months of winter photo opportunities ahead, but for now I'd like to continue to enjoy the colours that warmed the fall landscapes before this frost set in.
Below are a some photos taken earlier this month. Please be sure to click on them to enlarge.
This is one of my favourite places to walk in the morning. The cedar-lined path runs alongside the creek, across the road from Frank's place. Through the winter, he'll pack a container of bird seed and a handful of peanuts, and he'll leave them in strategic areas for the critters to find. He's an old softie that way.
(please click to enlarge)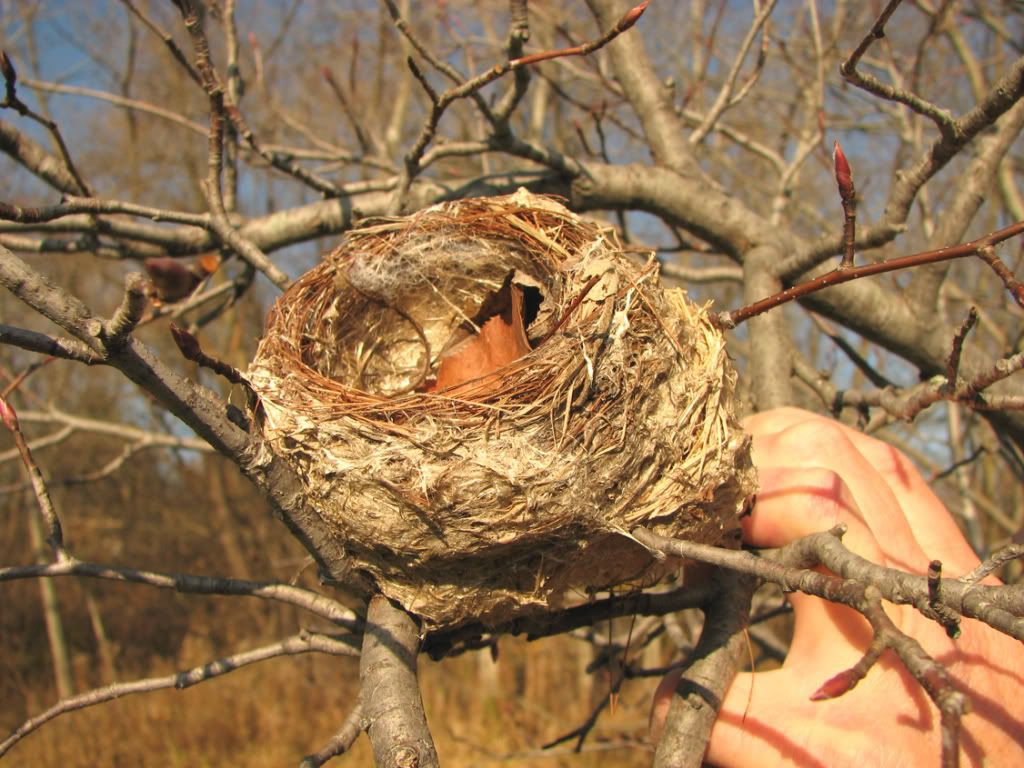 Most of the trees have lost at least half of their leaves, making it easier to spot animals and objects on their branches. A couple of weeks ago, during one of our walks, we spied this empty bird's nest. It was within reach so Frank bent the branch gently so that I could get a shot.
(please click to enlarge)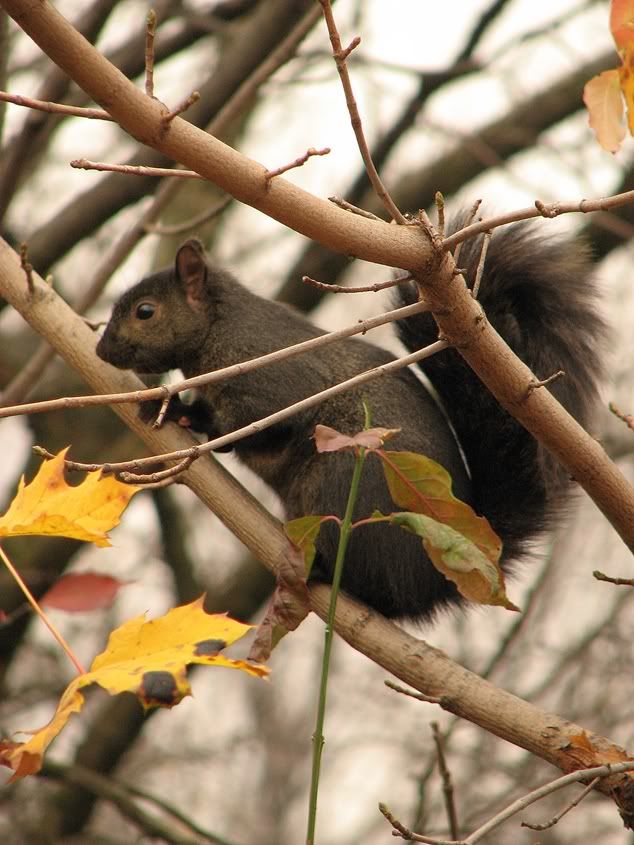 At home, a walk around the park reveals a similar state of bare-branched trees. This squirrel watches closely. Maybe we have something for him.
(please click to enlarge)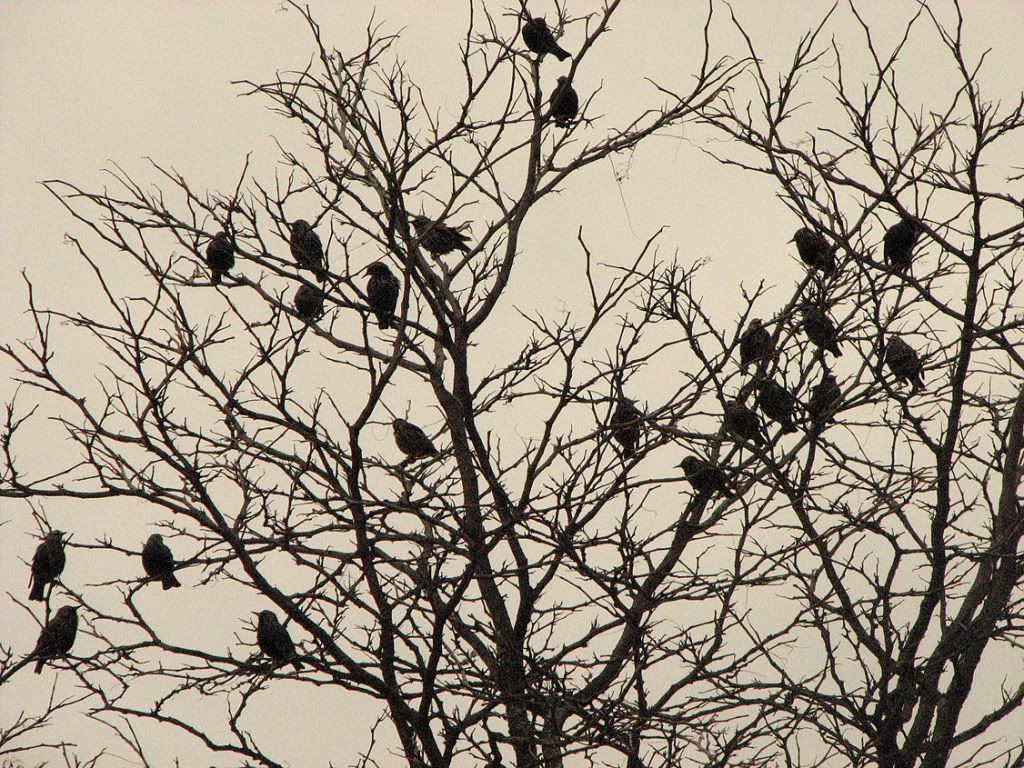 Good Evening. Something about this scene made me think of Alfred Hitchcock...
(please click to enlarge)
This lone leaf clings to the tree as if to deny the season's passage. I can empathize.
(please click to enlarge)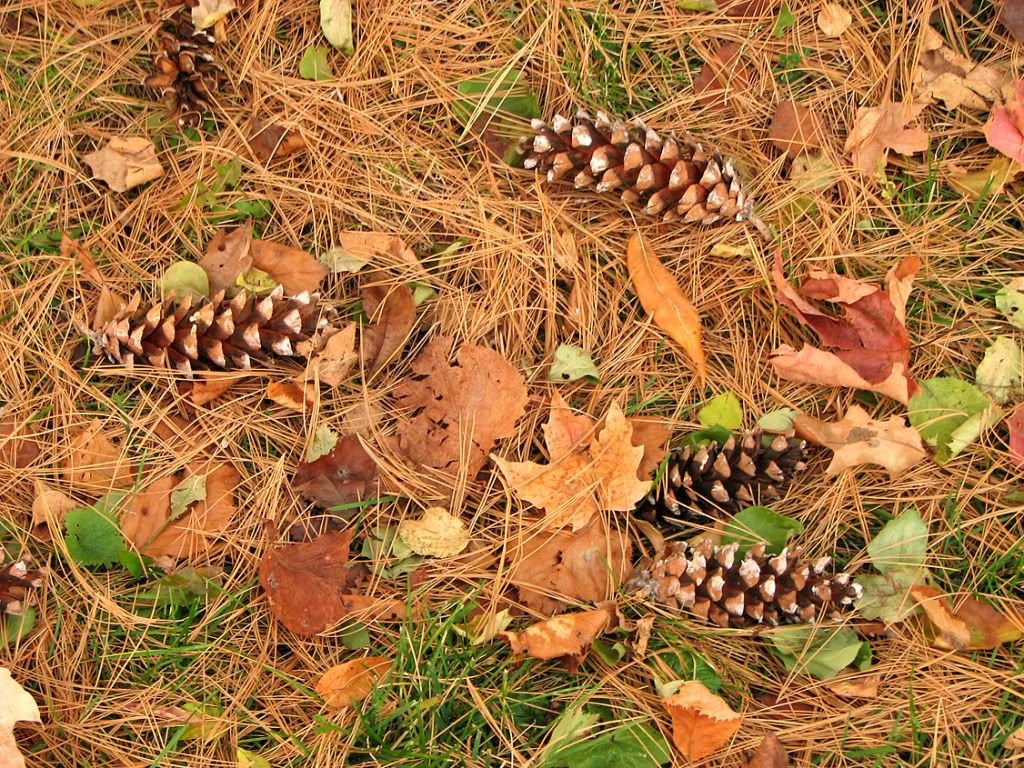 Looking down, a scattering of pine cones and tattered leaves blanket the ground
.
(please click to enlarge)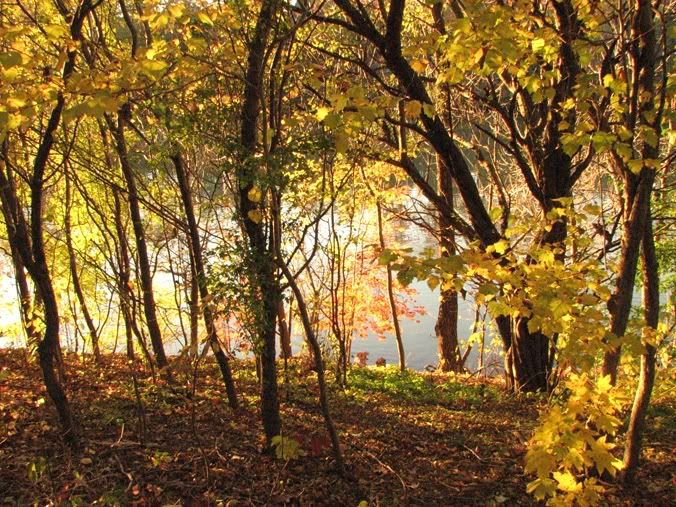 As the foliage thins out, it becomes easier to see the lake through the trees. The late day sun illuminates the colours of the season.
(please click to enlarge)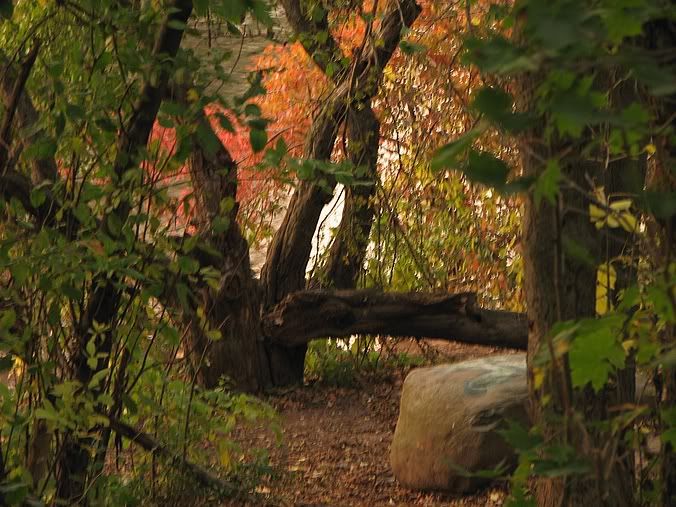 Slightly off-path, kids like to sit on this rock or climb a branch and daydream. Others party. Unfortunately, it's taken its toll on the tree which has seen better days. As the sun goes down, it still look pretty wonderful to me.
(please click to enlarge)
Living near the airport as I do, our skies are busy with arrivals and departures. Sunset offers a startling sky for lingering contrails.
(please click to enlarge)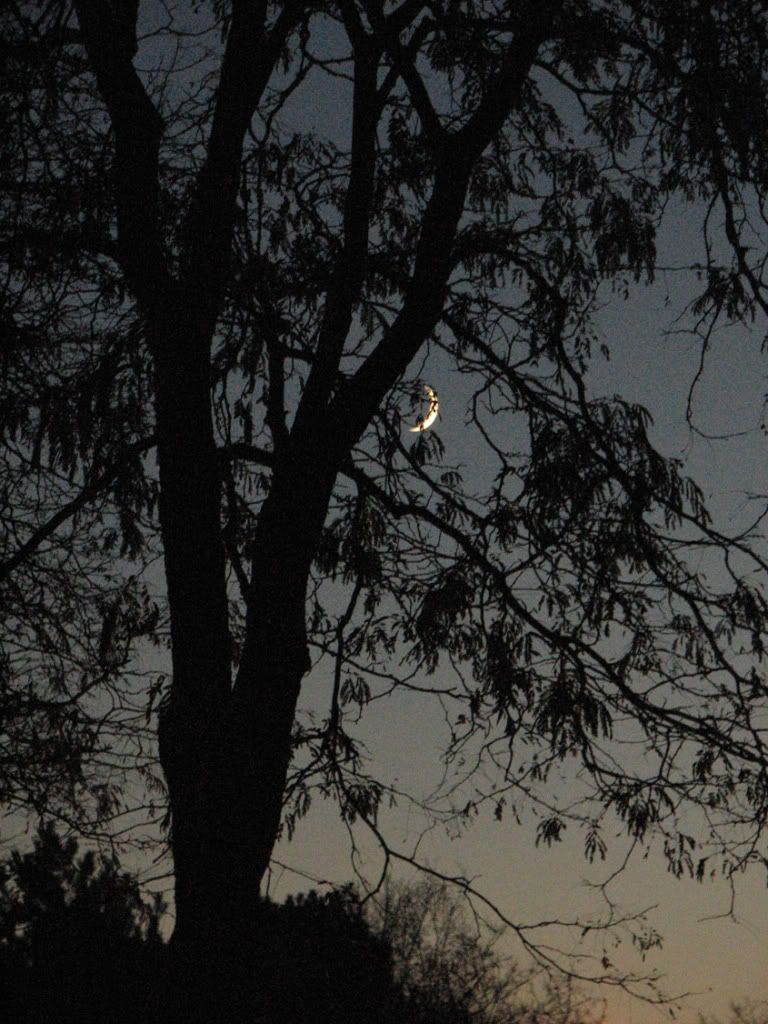 A walk at sundown reveals the last colours in the darkening sky. The slivered moon peeks out between the branches.
(please click to enlarge)

To see some beautiful photos from around this area, head on over to Frank's blog.
I'll have some more autumn photos of my own in a few days.