I'm a far cry from what you'd call a Southern girl (unless of course we're referring to Southern Ontario) but this morning, I had hominy grits with breakfast - right here in my all-Canadian kitchen.
Earlier this month, Angie Ledbetter of Gumbo Writer published a post about grits on her blog. I commented that I had never tried them before but believed them to be something similar to Cream of Wheat. Angie never scoffed at me for that remark. Instead, she graciously offered to send me a package of grits so that I could find out for myself, and I gratefully accepted.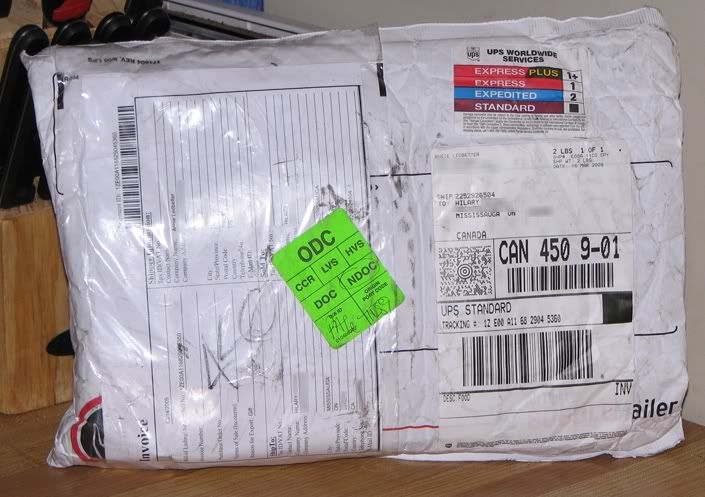 On Friday, I arrived home to find this parcel from Baton Rouge, Louisiana at my front door.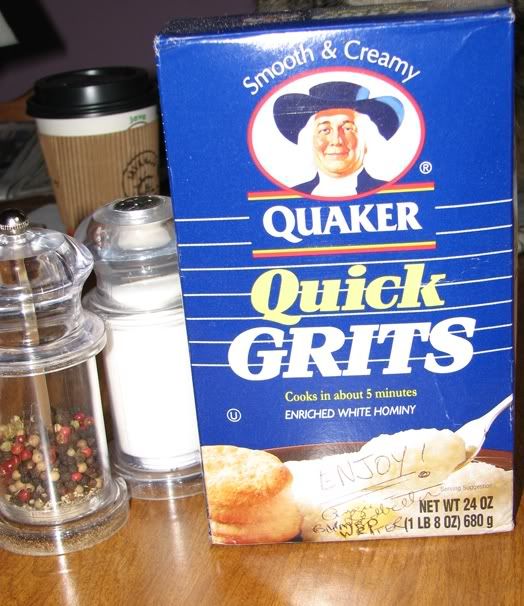 The Quaker's familiar face greeted me when I opened the package.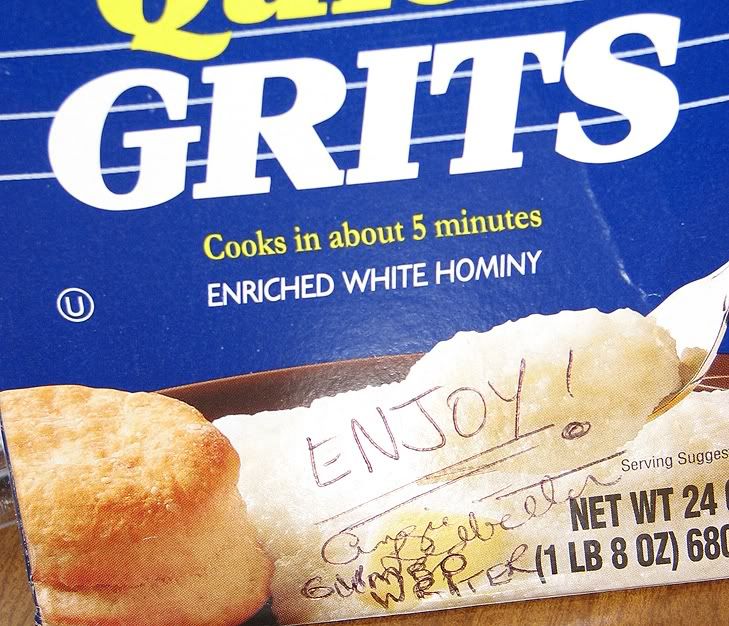 As did Angie's friendly message.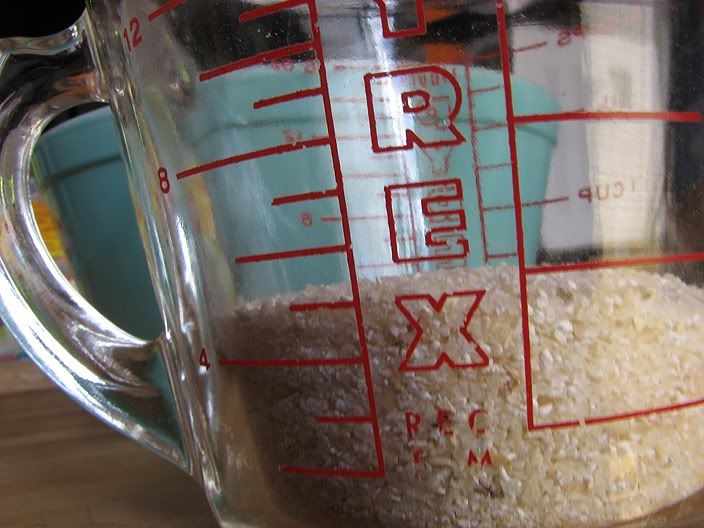 This morning Frank cooked eggs while I prepared the grits. Following directions, I measured enough product and water for two portions. Salt was optional.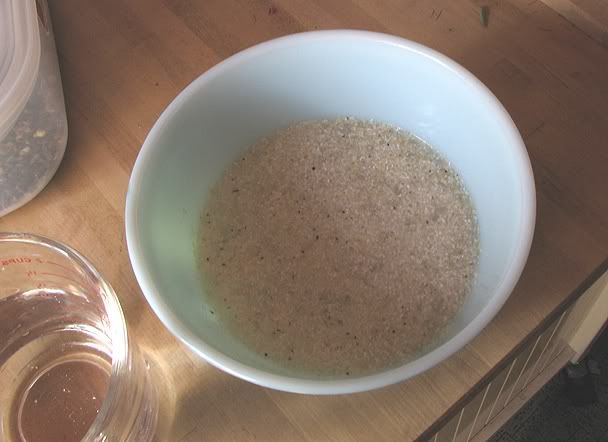 I mixed the two together, and stirred.
The timer on the microwave was set for four minutes. Almost done.
Et voila! It did look suspiciously like Cream of Wheat...
And tasted rather similar.
I know that's supposed to be the wrong thing to say, but they're truly very much alike, except for their source (grits comes from corn) and the grits were... grittier. A dab of butter made them quite tasty and I found myself nibbling at leftover portions occasionally through the afternoon.
Thank you, Angie, for your generosity, and for enabling this Canuck to sample grits for the first time.