The air has changed.
Nights are cooler, days are shorter and the wind brings scents of autumn.

Some of the birds have changed their tunes to reflect the shift in seasons. I can hear the voices and laughter of the children who attend the nearby school. The bell rings and all is quiet.
I haven't seen a Monarch butterfly in a few weeks. The park paths are strewn with fallen leaves, berries, acorns and apples. Trees are showing subtle signs of changing colour. Deep greens are yellowing, and brilliant shades of scarlet demand my awareness that autumn has begun.
This summer has passed all too quickly, and like every year, I'm unwilling to relinquish it to the next season - the one that bridges it to winter. With that in mind, I have a few leftover photos from the past couple of months. Some have been warmed over and re-spiced with Photoshop.
Dig in and enjoy.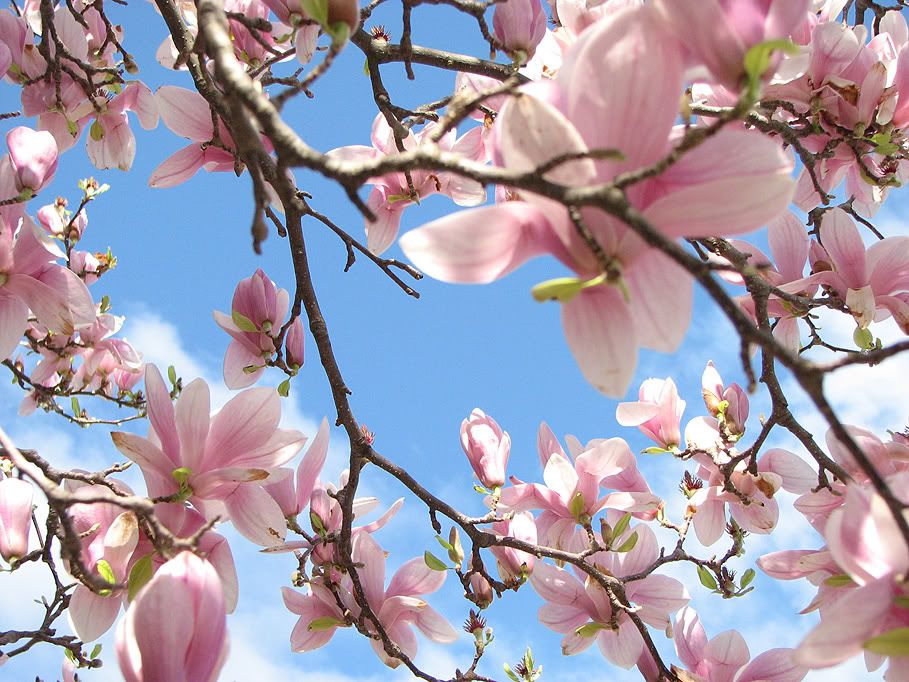 Looking up through the branches of Frank's magnolia tree. Summer had just begun.
(please click to enlarge)
A very pregnant feline enjoying a piece of cheese. This was about a week or two after Frank wrote about her
here
.
(please click to enlarge)
Mourning doves look so pretty in the morning sunlight.
(please click to enlarge)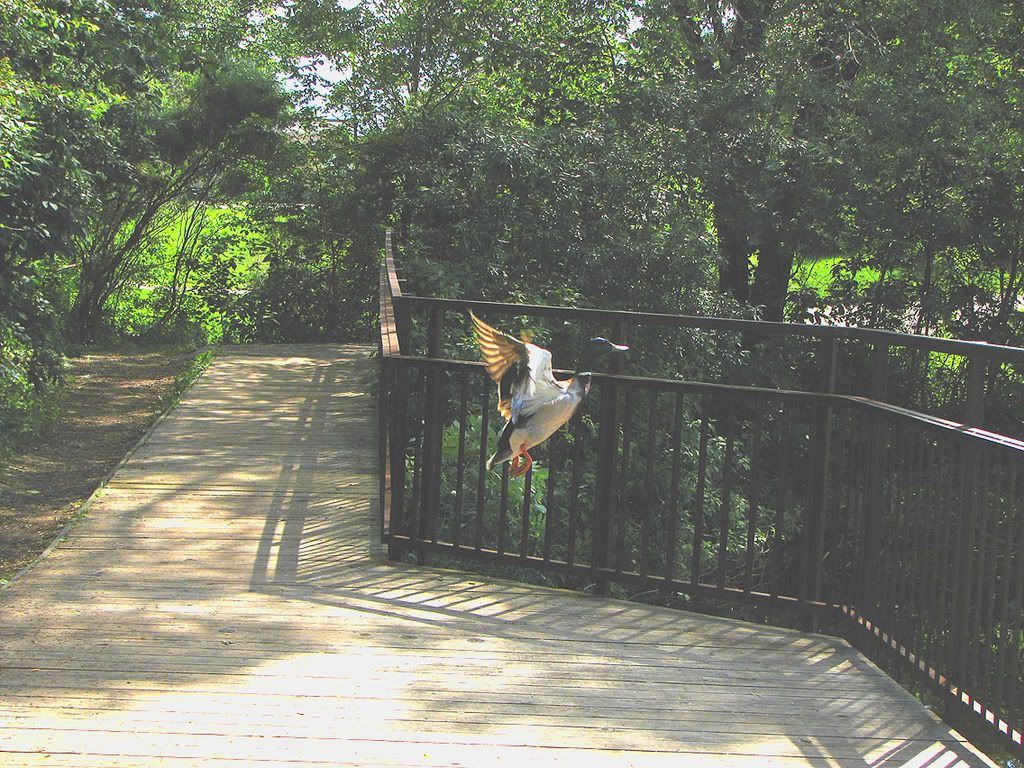 This duck was waddling along the dock as I approached but decided he needed to return to the pond.
(please click to enlarge)
It was a very damp summer - a good season for mushrooms. This one was growing from the bark of a tree.
(please click to enlarge)
Bunnies were everywhere.
(please click to enlarge)
While visiting my sister in Port Dover one day, we took a boat tour around Lake Erie and through a creek, passing this colourful tugboat along the way.
(please click to enlarge)
A partly consumed mug of beer sits beside the grill, and catches the sunlight while Frank cooks dinner.
(please click to enlarge)





Kerri over at
A Little Piece of Me
is a wonderful photographer who had a great idea about what to do with her photos that didn't turn out quite right. She created a second blog called
Kreations by Kerri
where she displays her Photoshop-enhanced images. I thought I'd try my hand at a couple of my own and might just continue displaying some of them from time to time. These leaves growing out over the water's edge captured the sunlight nicely, but were otherwise unremarkable. I applied an airbrush filter to get this effect. Thanks for the idea, Kerri!
(please click to enlarge)




An ocean ripple effect added a bit of a shimmer to this image of Benny and a bench bathed in the light of the setting sun.
(please click to enlarge)
Thi sunset takes on a gritty appearance by applying "film grain."
(please click to enlarge)