It started off poorly at home that night, and it just got worse from there.


The Cormorants were getting ready to go to a party. They had eaten a marvelous fish dinner, bathed, primped and dressed up for the occasion.
Mrs. C. had been watching her weight recently, and while glancing back at her reflection, she asked her husband "Does this outfit make my ass look big"?


Mr. C., being a rather typical male, was not listening to his wife, though something in her tone alerted him that she was feeling insecure. He pulled out an old reliable stock answer to reassure his wife.
"Thiiiiiiiiiis much, and more every day." It was an unfortunate choice.
She hung her head and burst into tears.
Later on at the party, he offered his wing and asked her to dance but she refused and turned away.
They stood in stony silence while others joined in a Conga line.
After a while, Mr. C. wanted a response from his wife, so he asked a pretty, young bird to join him. The two of them skipped across the floor, past his unhappy spouse.
When her husband and his long-necked partner nearly knocked her over with their dance moves, Mrs. C. became angry.
They began to argue.
The other guests gave them their space, and they really had it out.
Mr. C. told her that he resented her silly sulking, and in doing so, he stomped his foot in righteous indignation
.
Then jumped into the water to cool off.
He thought about how his distracted state of mind had given rise to this misunderstanding, and he began to feel like a birdbrain for causing his wife such anguish. He soon swam back to apologize to Mrs. C.
Mr. C. explained that when they were getting ready for the party, he really thought that she had asked him "How much do you love me?". And as always, that answer was "Thiiiiiiiiiis much, and more every day."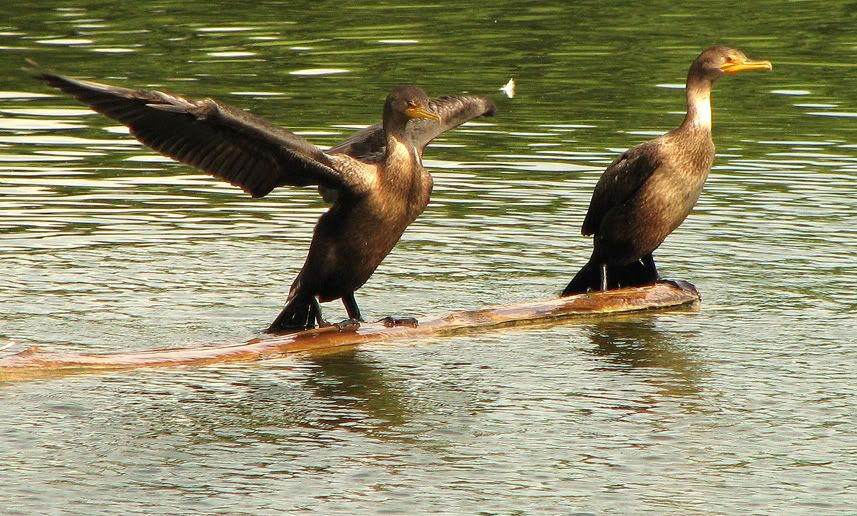 After a short while, they sorted everything out. When he offered her a warm hug, she realized she was being silly and instantly forgave him.
When the band played their favourite song, the reunited Mr. and Mrs. C. tore up the dance floor.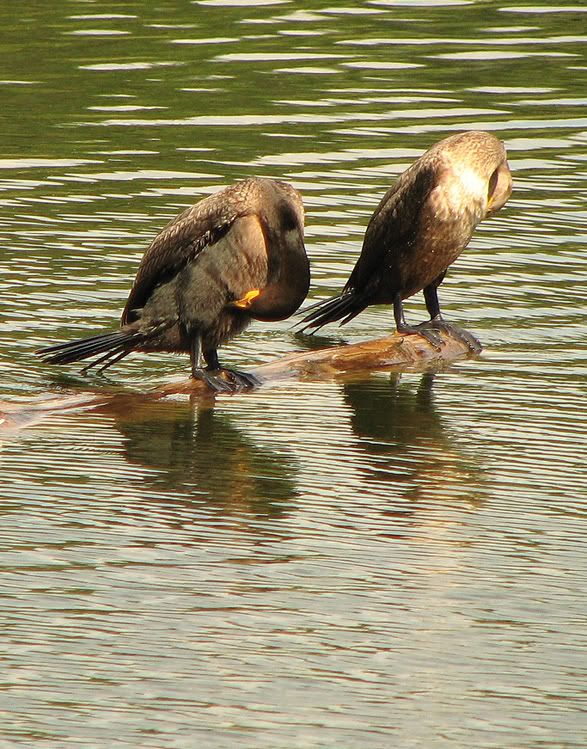 And that night, the Cormorants kept the promise that they made to each other when they were first married - never to go to sleep angry.


The End