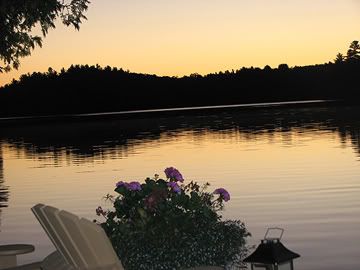 There isn't too much about country living that doesn't appeal to me, though I'm sure I could come up with several dozen of them over the course of just one winter.

I suppose that many of its best qualities are also its drawbacks. Lack of computer and Internet connection, and seclusion from people and places are among them.

It's probably a bit different through the summer when most cottagers populate the area, but when we were there in late September, aside from the occasional passing vehicle - boat or car, or unless we went into town, I don't think we even saw another person. There are times when that solitude would be welcomed. Other times, not so much.

Though colder temperatures might also diminish its appeal, right now I'm looking forward to the next time my eyes can take in the beauty which was left behind.

As promised, I'm posting the last of the photos from my recent visit to the cottage. I found it really difficult to resist snapping shots of sunrises and sunsets. So much of what you'll see here are from early or late in the day.


Much, but not all.
This cute little guy sat still just long enough to oblige me one shot, then leapt off of the rock as soon is the shutter closed.

Sunsets. Ever-changing. Always beautiful.

The sun dipped below the horizon, and the lake glittered like gold.
This cloud reflected the fiery colours of the setting sun.
The sun also rises...


The morning began to come alive.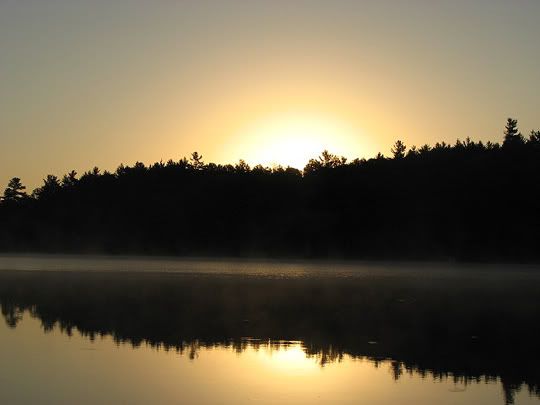 The golden orb peeked over the horizon and shared its glow.
A sunrise worth waiting for.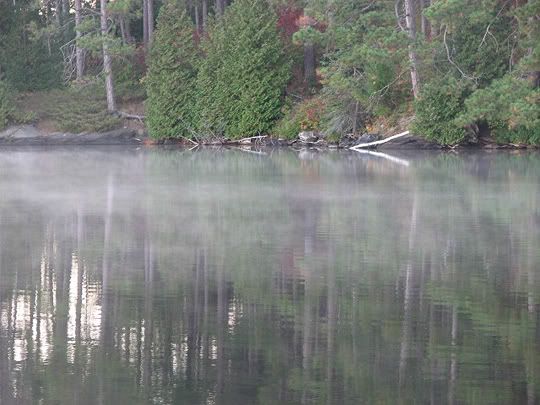 A light fog drifted across the bay.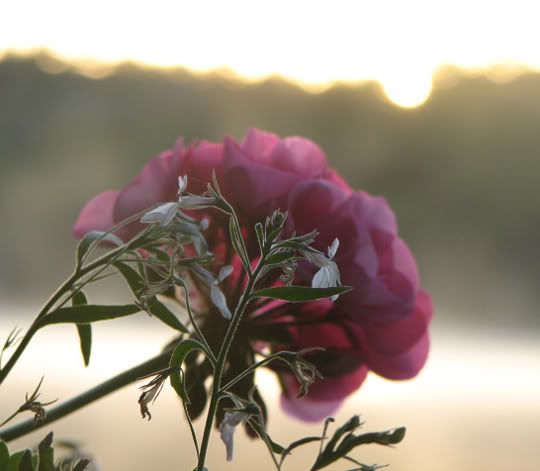 Early sunlight created a golden haze for this potted flower.
Bathed in morning sunlight, the trees came alive with colour.
A solitary red maple leaf glistened on a rock.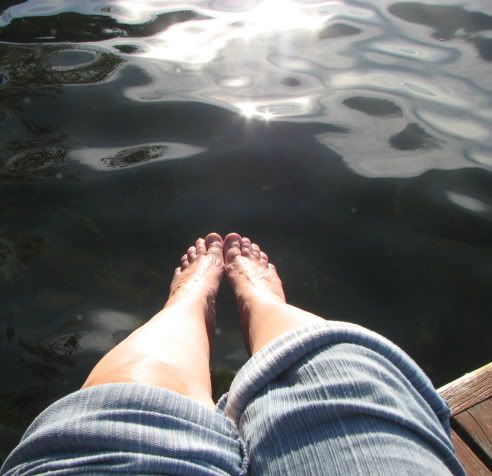 I hope it won't be too long before I can dip my feet into this lake again.