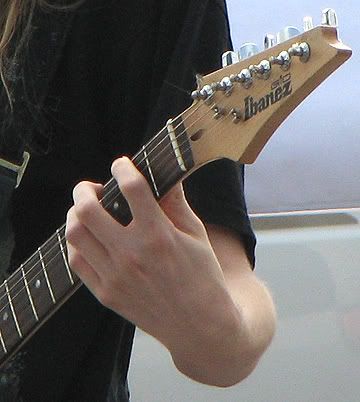 Crabby and Reb!

Way to go! All songs contained body parts in their titles. Theirs and other responses appear in the comments section of the previous post.

Song titles are as follows:


1)
Under My

Skin

- Frank Sinatra
Don't you know you fool, you never can win

Use your mentality, wake up to reality


2)
Legs

- ZZ Top

She's got a dime all of the time

Stays out at night movin' through time


3)
These

Arms

of Mine - Otis Redding

And if you would let them hold you

Oh how grateful I will be


4)
Cheek

To

Cheek

- Ella Fitzgerald

Oh I love to go out fishing

In a river or a creek


5)
Sunshine on My

Shoulder

- John Denver

If I had a tale that I could tell you

I'd tell a tale sure to make you smile


6)
Sister Golden

Hair

- America

Will you meet me in the middle, will you meet me in the air

Will you love me just a little, just enough to show you care


7)
I've Just Seen a

Face

- Beatles

I have never known the like of this

I've been alone and I have missed things


8)
Lips

of an Angel - Hinder
It's really good to hear your voice saying my name
It sounds so sweet


9)
Can't Take My

Eyes

Off You - Frankie Valli

The sight of you leaves me weak

There are no words left to speak


10)
Under My

Thumb

- Rolling Stones

It's down to me

The difference in the clothes she wears

And the post title "You Keep Me Searching..." is from:


Heart

of Gold - Neil Young


Next challenge will have to be tougher...